Blog
Paving the Way for the Future of Work
December 16, 2019
4 Minute Read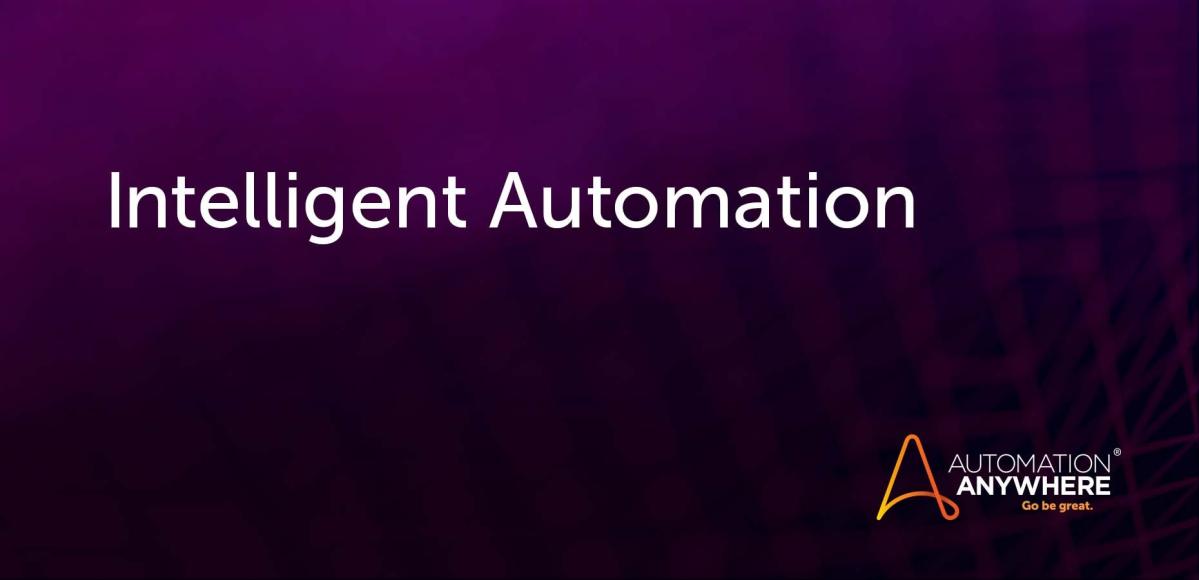 The opportunity for intelligent automation is growing with the scale of the technology. The ability to ubiquitously work across complex enterprise systems and internet applications, which typically require a human, is providing the world's largest organizations opportunity to find a competitive advantage.
Elements such as Robotic Process Automation (RPA), workflow automation, process intelligence, intelligent data extraction, data analytics, and conversational interfaces can all combine to expedite redundant tasks — and facilitate distinctive end-to-end processes.
Built on the success of RPA, digital labor has proven to handle lighter workloads and integrate systems quickly, laying the foundation for a more expansive digital workforce vision as the future of work. 
Addressing intelligent automation challenges
Broader, more enterprise-wide automation projects have struggled to gain management's support for advanced initiatives. It's a balance between scale and return on investment, as well as more complex questions around governance and extensive change management required for success. Bringing "intelligence" to the process creates both new opportunities and challenges.
For instance, rule-based bots are already automating data extraction and loading it in transactions to help humans reconcile revenue and balance sheet data. By adding "intelligence" to the automation, we can now detect anomalies in the data early enough that reconciliations may not even be necessary. 
While additional value is present in this simple example, so is the need for more robust governance. As with other artificial intelligence (AI)-fueled systems, a demonstrated level of transparency and explainability must be supported by the right levels of controls.
Teams with a more mature automation center of excellence (CoE) can design effective controls from the start rather than remediating later. This can reduce risks, lead to improved user experience, and build more confidence in stakeholders looking to expand the program.
How to deploy intelligent automation
Leading organizations in pursuit of a more automated and intelligent future of work have implemented multiple tactics to successfully develop and deploy intelligent automation. One method is citizen-led automation. This "bottoms-up" approach empowers the workforce to become the power users, building and sharing bots in a democratized fashion.
This can maximize the potential of intelligent automation by leveraging domain experience across the organization. This also frees the automation center of excellence to focus on the largest prioritized opportunities, governance, and change while bringing in new and more integrated technologies.
Meanwhile, the workforce is front and center to solve business issues faster while CoE resources become more efficient.
The result is a more robust bot store or marketplace that offers other digitally upskilled workers solutions to their issues that could benefit from automation. This type of program can enhance reuse and accelerate the time to market for organizations.
One high-reuse example is an intelligent data extraction bot that extracted data via optical character recognition transformed and intelligently loaded into tables. This example of intelligent document processing (IDP) is finding a heavy workload across multiple use cases and systems. 
Putting AI to work for you
Unlike traditional IT service management, RPA and intelligent automation technologies present new sets of challenges. By adopting automation service management to deploy, manage, and maintain automation technology at scale, teams are finding ways to overcome these roadblocks.
AI-powered tools and platforms can gather information to predict events and get ahead of bot failures. In some cases, they can even respond automatically to issues, so systems can heal themselves and get back online faster. These kinds of service management tools can reboot or reinstall bots as needed and can identify issues that might need a human to intervene.
As this exciting technology continues to evolve rapidly, new ideas and more impactful deployment opportunities will emerge. It's important for organizations to be ready and to look for a competitive advantage. Eventual intelligence may create automation that determines its workflow, formats its data, and completes the work with even less human invention.
Teams can best be positioned by creating a CoE, building competency, launching citizen-led efforts, and democratizing marketplaces. It's important to think big and deliver in increments — and it's not too late to get started now. 
Learn more about intelligent
automation.
About Mike Quindazzi
Mike Quindazzi is managing director and the U.S. digital alliances sales leader for PwC. He's invested 30 years in gathering industry experience and crafting his management consulting abilities, leading teams and global companies on innovation, strategy, and transformational initiatives.
Subscribe via Email
View All Posts
LinkedIn