Blog
4 Reasons Leading Organizations Embrace Process Discovery
April 14, 2020
3 Minute Read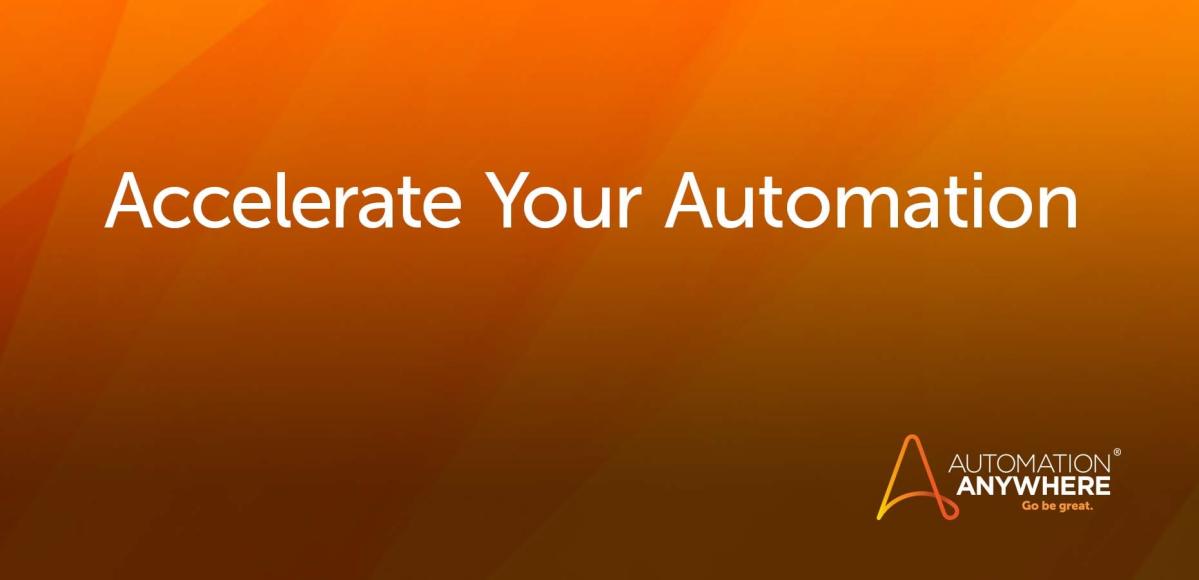 In February, we announced Automation Anywhere Process Discovery, our first Robotic Process Automation (RPA)-integrated process discovery solution. Since then, we've received numerous requests from customers and partners interested in Discovery Bot. What makes process discovery so exciting? Its capabilities offer four major benefits:
1. Automate faster
When introducing Discovery Bot, we mentioned the first major automation challenge: "65% of automation efforts are spent on process understanding before implementing the automation solution." This is the reality with traditional manual process discovery when internal or external consultants research existing process documentation and interview the process experts to find out how the work is done. It's slow, expensive, and distracting to business.
Automated process discovery helps simplify this process by allowing: 
Business users to record their activities
Process analysts to collect and review those recordings and identify automation opportunities
RPA managers to autogenerate bots and finalize and deploy automation.
Watch an example of how Discovery Bot is used to understand, document, and automate the task of processing rejected invoices:
2. Automate more processes
The second automation challenge is finding what to automate. It's easy to start when an organization has a strong desire to automate the obviously sub-efficient manual processes. However, finding, prioritizing, and justifying new automation becomes more complicated after the initial success with automating the most apparent workflows.
Intelligent process discovery tools help identify and prioritize automation opportunities. While observing various activities of multiple users, they leverage pattern recognition technology to identify processes and the repetitive steps of a process — which provide good automation opportunities.
3. Automate with confidence
Another typical challenge slowing the implementation of automation is fragmented knowledge about a process as a result of functional silos, which limit the flow of information.
Business users who perform the process daily know every aspect of their tasks but may not have a complete view of the entire process or its overall performance. Managers oversee end-to-end processes at a higher level, striving to improve essential outcomes. Still, they may miss hands-on details, which are crucial for finding automation opportunities.
Process analysts possess the general knowledge of how to improve process performance, but they have to learn the details about the particular process in order to apply the knowledge effectively. And finally, RPA developers know the ins and outs of the automation technology, but they're not process experts.
Comprehensive process discovery solutions allow all four groups of people to work together as a team, applying and sharing their expertise within a single framework. After business users have recorded their actions, process analysts can review multiple recordings and find an optimal way to perform the task at hand, identify automation opportunities, and pass them on to an RPA manager.
RPA Center of Excellence (CoE) experts apply the best practices, bot governance, and security requirements while developing and deploying automations. Working together, this team achieves higher standards of automation, which would not be possible for individuals.
4. Automate the automation
Implementing automation can be a complicated and distracting process. Learning new tools and procedures while keeping business moving can be quite stressful. Organizations have to find additional resources to manage new implementations while maintaining the steady pace of ongoing operations.
What if bots can create bots? Imagine the intelligent automation (RPA+AI) solution that dynamically identifies what else could be automated and then generates a bot for it.
We're coming closer to implementing this vision. With its artificial intelligence capabilities, Discovery Bot can detect the repetitive manual tasks and auto-create bots for them, continuously finding ways to assist human workers in making their work more intelligent and meaningful.
Accelerate your automation with Discovery Bot.
About Semyon Sergunin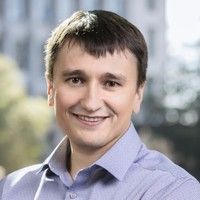 With a background in software development, B2B marketing, and sales, Semyon Sergunin has worked in automation technology for more than 15 years. He drives the global adoption of intelligent automation solutions, including IQ Bot and Discovery Bot.
Subscribe via Email
View All Posts
LinkedIn