Blog
RPA and BOMs: A Match Made for Manufacturing
February 10, 2022
5 Minute Read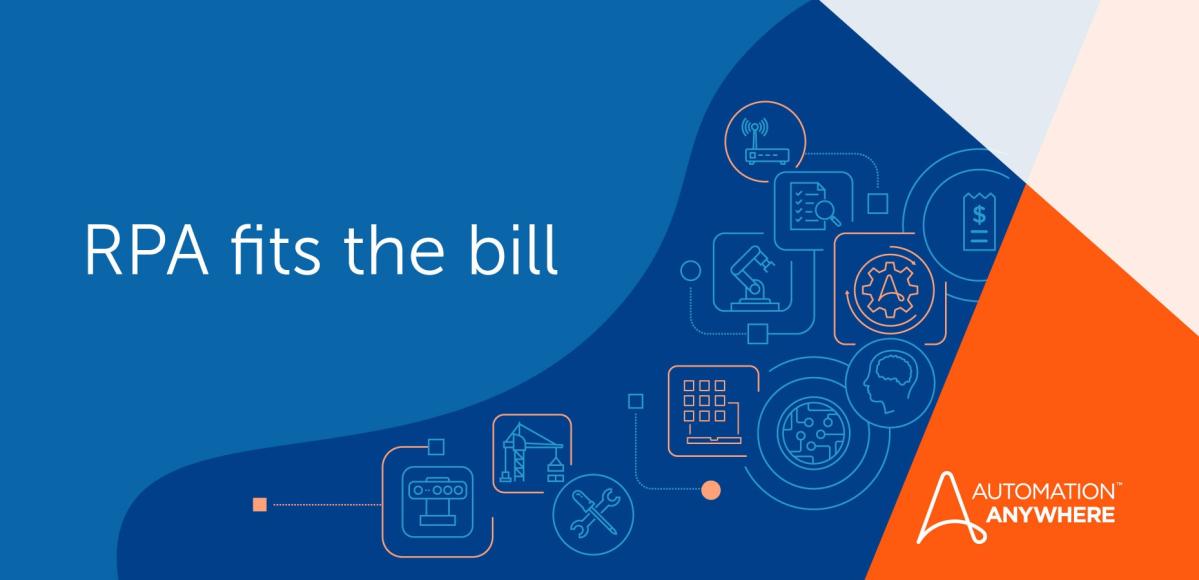 When it comes to automation, the manufacturing industry has been decades ahead of others. It has used physical robots to assemble, test, and finish products to streamline assembly lines and turn out higher-quality goods cheaper and faster. But manufacturers still are challenged with automating some of their more complex back-office processes such as communicating with suppliers, processing payments, and generating reports.
And although 70% of manufacturers either have an ongoing digital transformation strategy or are planning one, a 2020 report by the World Economic Forum found that a lack of skills at the local, specialized, and leadership levels were the biggest barriers to manufacturers adopting technology to innovate.
Robotic Process Automation (RPA) has emerged as a solution to these challenges. The global RPA market generated $214 billion by the end of 2021, of which $29 billion, or 14%, came from the manufacturing sector.
In manufacturing, RPA bots can:
Decrease time and human labor spent on routine tasks
Decrease the go-to-market time
Increase data quality and minimize process errors by reducing human interference
Maintain an audit trail
RPA allows manufacturers to build software robots ("bots") to accelerate and error-proof digital business processes. Just as physical robots eliminate manual labor from repetitive physical tasks, bots do the same for digital work. Keyboarding data from paper documents into systems, moving data from one system to another, or filling in forms are all examples of tasks that RPA bots excel at. Because they use low-code/no-code precepts, they don't require programming expertise, so your business users can easily learn how to use the tools. They can build RPA bots that can seamlessly integrate with existing legacy systems without time-consuming and costly software development initiatives.
Specifically regarding manufacturing: RPA is a critical part of innovation within Industry 4.0—the so-called fourth industrial revolution that blurs the line between digital and physical worlds. RPA can help manufacturers improve productivity, deliver a stellar customer experience, and enhance innovation while eliminating errors and reducing costs.
Manufacturing companies are finding RPA is particularly useful to automate generating their bills of materials (BOMs). In this blog, we'll demonstrate how RPA can streamline and eliminate inaccuracies in creating and managing BOMs to save manufacturers time and money and eliminate waste.
 
The BOM challenge
A bill of materials (BOM) is one of the most critical documents in manufacturing. It consists of the list of raw materials, sub-assemblies, intermediate assemblies, sub-components, and parts—including the quantities of each component—required to manufacture a product. Each line of a BOM contains the part number, a description, unit of measure, and a procurement type detailing if the part is purchased or manufactured. Essential technical designs and documents are attached to it.
Employees refer to the BOM as the central reference on where to get detailed information on what, where, when, and how to purchase materials for manufacturing a product. Without the BOM, manufacturers couldn't bring a shippable product to market.
The BOM contains data and instructions on everything from assembly to packaging. In short, the BOM is what makes it possible to take a concept to a real, physical product.
Without the manufacturing BOM, it's difficult to build a complete and shippable item. And errors in the BOM can result in loss.  
The problem lies in managing these complex lists of materials. Each item in a BOM must be moved between applications while preserving its properties and ensuring that all required documentation is securely stored. Unfortunately, design documents aren't always properly stored, properties and attributes not always passed along, and informal chats between employees help fill in the holes of a BOM—chats that don't leave an auditable trail—make it challenging to produce a BOM manually.
Capturing the data
Manufacturers have long struggled to make sure all necessary data is accurately captured about each material on the BOM. They must guarantee the traceability of all data in case something goes wrong down the line. And they must eliminate the errors when defining components that can happen when BOMs are generated manually.
Unfortunately, when creating BOMs manually, humans can make errors. And those errors can have serious consequences, from delaying production to product recalls or even loss of reputation in the marketplace.
RPA can address these challenges by deploying standard templates that employees can use when requesting a new BOM. RPA can also be used to ensure that all component documentation is stored in a designated place. It can be used to extract the required information from documents that needs to be in the BOM and alert employees when information or documentation is missing. When required, RPA bots can also identify alternative components from manufacturing databases. Finally, they can create BOMs that ensure every piece of data can be traced back to its source.
RPA bots can be combined with optical character recognition or machine vision and be programmed to extract specific product or element data and replicate human steps required to generate a BOM.
Unlike other automation solutions, manufacturers don't need to overall all their existing investments or infrastructure. RPA can coexist with legacy systems without expensive integration work.
RPA helps manufacturers to:
Stop using Excel to construct BOMs manually
Eliminate the reams of paper that typically accompany BOMS
Automatically alert employees if something is missing or wrong in a BOM
Support a streamlined supply chain
Comply more completely with regulatory mandates
The result? Accelerated time to generate a BOM, with dramatic decrease (or elimination of) errors.

Beyond BOMs
Of course, RPA is good for much more than just generating—and managing—BOMs. It's already taken on a critical role as manufacturers enter the Industry 4.0 era. RPA offers manufacturers a way to simultaneously make their operations more efficient while increasing employees' job satisfaction by allowing them to focus on higher-value and more meaningful work. It has helped organizations do significantly more with less while reducing errors and better ensuring that deadlines are met. Best of all, these benefits are achievable with relatively small capital investments and IT resources.
Learn More About RPA and Manufacturing.
About Semyon Sergunin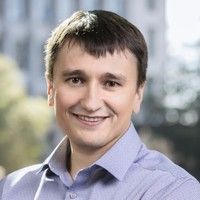 With a background in software development, B2B marketing, and sales, Semyon Sergunin has worked in automation technology for more than 15 years. He drives the global adoption of intelligent automation solutions, including IQ Bot and Discovery Bot.
Subscribe via Email
View All Posts
LinkedIn