Blog
What an RPA Developer Does
February 26, 2020
5 Minute Read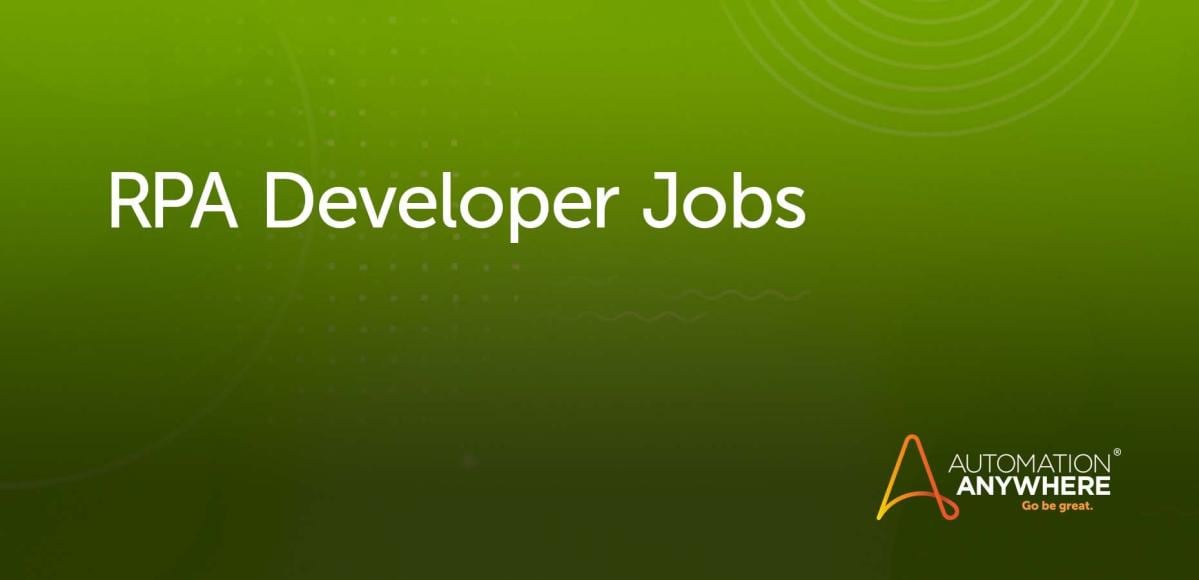 The Robotic Process Automation (RPA) market is growing and is expected to reach $2.9 billion by 2021, according to Forrester. This automation of repetitive, rule-based tasks is leading to new jobs. One of the most in-demand is that of a Robotic Process Automation (RPA) developer, sometimes referred to as a robotics engineer or RPA engineer.
In fact, a LinkedIn search for RPA developer jobs resulted in more than 18,000 openings in the United States alone (at the time of this writing).
What does an RPA developer do?
The main responsibilities of an RPA developer are to design, develop, and implement software robots, or bots, to work alongside humans to enhance business process efficiency.
A typical day involves interacting with people from various domains to understand their business challenges and find ways to streamline their processes through automating tedious, mind-numbing tasks.
Business users request automation for repetitive processes so that they can have time to work on more creative initiatives. As a developer, it's important to ask the business users for all the requirement scenarios — positive and negative — and service-level agreements. This will help you create effective automation solutions.
The role requires understanding the process that needs to be automated, checking the feasibility of automating that particular process, and, if it makes sense to do so, designing and developing the future state of that process.
Maintaining bots in use is also part of the job. "Support and monitoring is a must in RPA after development," acknowledges Pankhuri Choudhary, an RPA developer at Automation Anywhere. "We need to support our bots as we have taken responsibilities from business users and made them independent of their repetitive work, so it's our responsibility to make sure it works perfectly always."
What skills are required for an RPA developer?
To be successful in an RPA developer role, you should have some basic logical reasoning skills, such as loops, if/else statements, variables, and handling exceptions. Basic programming knowledge also helps.
Keep in mind there are multiple ways to automate a process, so you'll need to be able to find the most effective and efficient way to do so. Patience is a big plus as you'll likely face some challenges along the way, such as receiving business user input in the wrong format or encountering an issue with virtual machine memory.
Where can I train to become an RPA developer?
Automation Anywhere University (AAU) offers free RPA courses and a Bot Developer learning trail to help you quickly get up to speed to fill an RPA developer role. The courses walk you through detailed videos that give you the feel of a trainer and are easy to understand.
AAU even has an Advanced RPA Professional certification for only USD 50 that will help you identify business processes that can be automated, get familiar with the features of the Automation Anywhere client used to build the bots, use the advanced features of the Control Room, and understand how RPA solves real-life business challenges.
That's the route Shahid Mohammed, an automation engineer at Automation Anywhere, took. He got his Advanced RPA Professional certificate. "The training was more of a self-learning course," he says.
Choudhary adds, "Our tool is so user-friendly that very basic training of a couple of hours is more than enough for anyone to develop a bot," in reference to the RPA platform.
She also received her training from AAU, which she says is self-explanatory. "After developing only one to two bots, I felt like I became so fluent in developing that I don't even think, 'Which command shall I use?' It just comes with the flow."
Choudhary transitioned her role from a .NET developer to an RPA developer to take advantage of this growing field.
What to look forward to as an RPA developer
The thing that excites Choudhary the most about her job is knowing she's saving people time and energy so that they can do more productive work and contribute more to the organization.
"Generally, one person works only in one domain," she adds. "It really excites me that my bots are skilled to do jobs in all domains, like HR, IT, finance, support, etc., which takes my one-time effort and does work all the time. Also, I get to learn a lot about how people work in each domain, and it gives me exposure to various areas to better understand how the company works."
Colleague Mohammed agrees. "Getting to know different processes in an organization and finding ways to simplify processes using software bots" motivates him to go to work every day.
Both RPA developers enjoy working at Automation Anywhere and have been recognized by business users, managers, and teammates. "People are very helpful here," Choudhary says. She knows that at any time, she can reach out to a teammate, whether she knows that person or not, and they're always ready to help.
Additionally, people go to her for help, and she finds it not only rewarding to be able to help them, but also to get to know more of her teammates. "It feels like working in a family where we can reach out to anyone as everyone works for everyone. There is no client and project and such," she says.
"The business users are very supportive, kind, and helpful," she adds. "They have always appreciated whenever we have delivered their bot and have helped us immediately whenever we needed their input."
Learn more about working at
Automation Anywhere.
About Lana Gates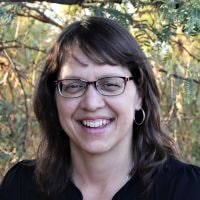 As managing editor of publications, Lana Gates puts her more than 25 years of writing and editing experience to work to produce quality content that is readable, accurate, and on brand.
Subscribe via Email
View All Posts
LinkedIn