Blog
How Process Discovery Drives Automation
February 19, 2020
4 Minute Read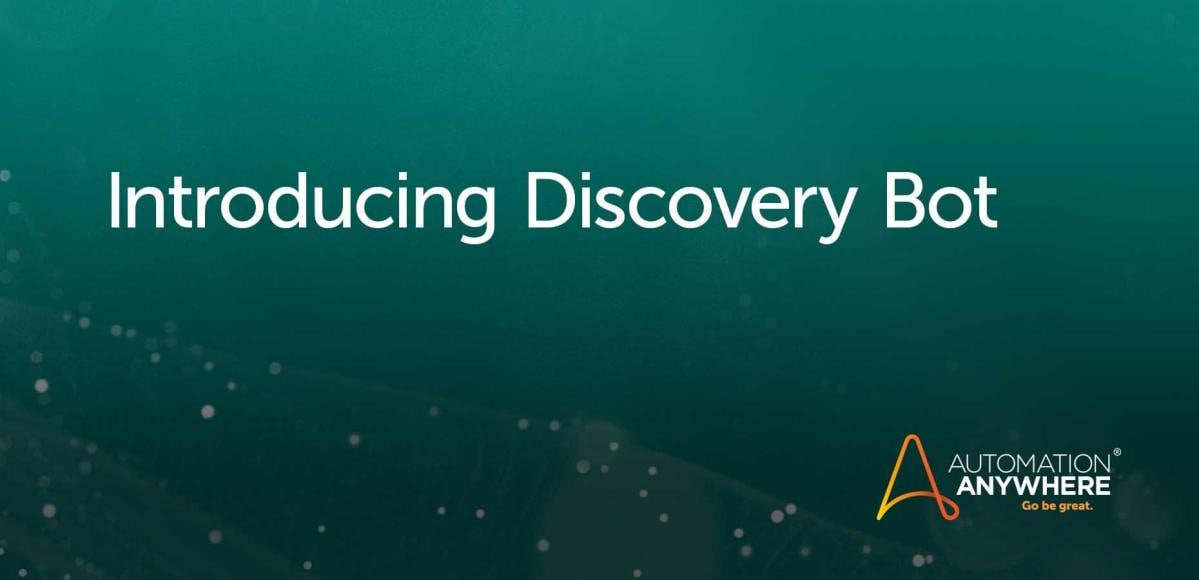 In our experience, close to 80% of automation opportunities are left undiscovered by the time the initial phase of a project is completed. And even if automation opportunities are identified, 65% of efforts are still spent on process understanding before implementing the automation solution.
The ability to effectively uncover, understand, and streamline business processes before automating them can accelerate the automaton project and increase its return on investment many times over. And, according to Gartner, "50% of RPA scripts will be generated automatically by 2023," which means process discovery is a critical enabling technology for digital transformation.
Automation Anywhere intelligent process discovery
Automation Anywhere offers Discovery Bot, an intelligent process discovery solution that uses artificial intelligence (AI) and machine learning to automatically analyze and consolidate multiple workflow recordings from different users. In this way, Discovery Bot is able to identify common patterns — the essential steps in each process (see Figure 1).
As a result, Discovery Bot produces a workflow diagram, each step of which represents a specific user action with a UI screenshot attached. This data is then used by the intelligent Enterprise RPA platform to design the structure of RPA bots automatically.
Traditionally, internal or external consultants would research the existing process documentation and hold interviews with the process experts to determine the actual workflows. That manual way of process discovery has proven to be slow, expensive, and distracting to business.
In contrast, modern automatic data collection and process mapping approaches, such as process mining and process discovery, offer a faster and more complete view of real work procedures. What's the difference between mining and discovery?
Process mining
The first business-ready process mining solutions were introduced in the late 2000s. The idea of this approach is to read and analyze system logs of the major enterprise solutions — such as enterprise resource planning (ERP), customer relationship management (CRM), enterprise content management (ECM), and others — to identify the repeated sequences of changing system statuses, which represent various business processes.
This allows tracking real system events in their entirety with all possible variations, including exceptions. Overall, process mining is a powerful method for identifying, analyzing, and optimizing business processes.
However, process mining has certain limitations:
It works only for systems that produce logs. The significant portion of work, which is done in Excel, on a calculator, or in other personal productivity tools outside the enterprise applications, is invisible to process mining solutions.
Legacy applications and virtual desktop environments are out of reach for process mining solutions.
While exposing the changes in system statuses, process mining does not capture the details of the user interactions with the system, which would allow the automatic creation of Robotic Process Automation (RPA) bots for this process.
Process discovery
Automatic process discovery is a more recent approach that overcomes these limitations. Process discovery solutions allow recording of user interactions with various systems, including enterprise solutions (ERP, CRM, business process management (BPM), ECM, etc.), personal productivity applications (Microsoft Excel, Outlook, etc.), and terminal and virtual environments.
Working in the background without distraction to the user, process discovery solutions record user activity across multiple applications and take screenshots to provide visibility into how the work is done from the user perspective.
Process discovery has some limitations as well:
It records user interactions with the system but has no view into what happens inside the system.
It requires an agent on the client to record user actions.
Why process discovery?
As you can see, process mining and process discovery are two primary ways to understand processes for further optimization and automation. Both approaches have their advantages and limitations, but the main difference is: 
Process mining supports process optimization. It brings visibility into already automated processes within the enterprise systems (ERP, CRM, etc.).
Process discovery leads to process automation. It records, analyzes repetitive user actions, and creates PRA bots to automatically perform those actions. 
Process discovery is a natural fit for the leading RPA platform, and we introduce Discovery Bot as a component of Automation Anywhere Enterprise. We also offer process mining capabilities through our partnerships with leading providers of this technology.
Discover the fastest path
to automation.
About Semyon Sergunin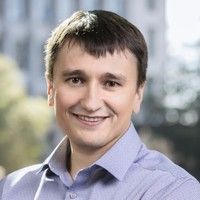 With a background in software development, B2B marketing, and sales, Semyon Sergunin has worked in automation technology for more than 15 years. He drives the global adoption of intelligent automation solutions, including IQ Bot and Discovery Bot.
Subscribe via Email
View All Posts
LinkedIn