Blog
Plug and Play: The New Name of the RPA Game
January 26, 2022
3 Minute Read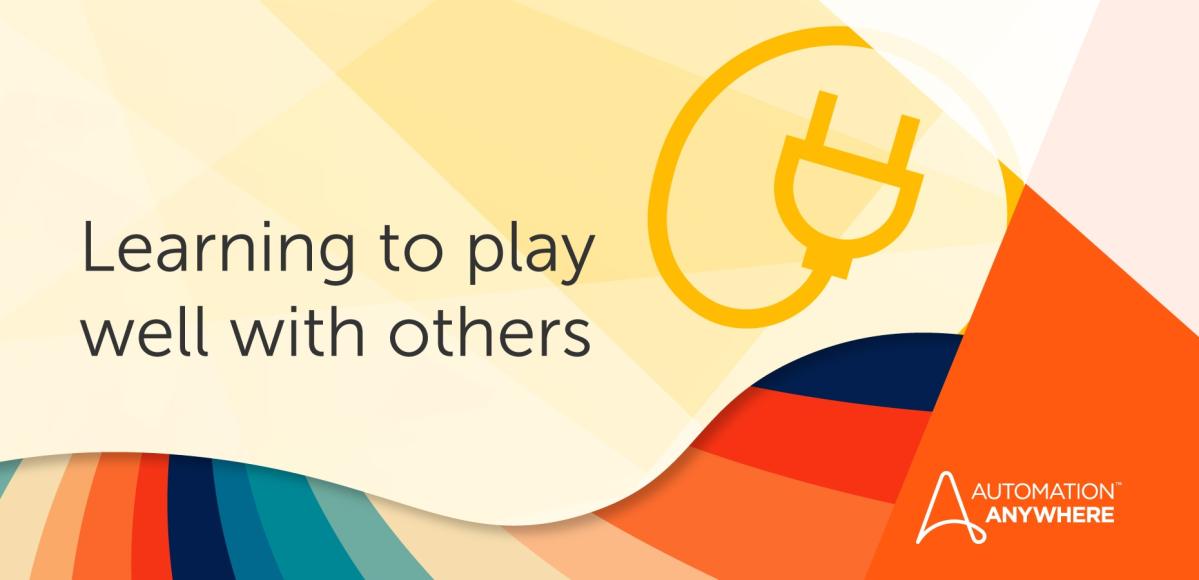 Gartner has jumpstarted some interesting conversations regarding hyperautomation and what happens as Robotic Process Automation (RPA) matures, most notably about the interoperability of automation tools. Gartner defines hyperautomation as:
"A business-driven, disciplined approach that organizations use to rapidly identify, vet, and automate as many business and IT processes as possible. Hyperautomation involves the orchestrated use of multiple technologies, tools or platforms, including:
Artificial intelligence (AI)
Machine learning
Event-driven software architecture
Robotic process automation (RPA)
Business process management (BPM) and intelligent business process management suites (iBPMS)
Integration platform as a service (iPaaS)
Low-code/no-code tools
Packaged software
Other types of decision, process, and task automation tools"

The need to interoperate
Key to Gartner's definition is the term "orchestrated use of multiple technologies, tools, or platforms." This is an acknowledgment that somehow, in some way, all these disparate technologies must work together. That they have to interoperate. The word "interoperability" refers to the ability of various digital resources to electronically exchange information.
Unfortunately, legacy software didn't allow easy sharing of data between systems. Sharing data between such closed systems required what was called "swivel chair" automation, where a human employee had to copy and paste data from one system to another. Manual and prone to error, this type of interoperability was helped when RPA could automate the moving of data from one system to another. Indeed, RPA's sweet spot has always been its ability to connect legacy software that couldn't easily share data.
Today, most modern systems—particularly the ones designed for the cloud—are being designed to interoperate. As more and more businesses embrace automation, they seek more sophisticated ways of sharing information between systems.


Three benefits of focusing on interoperability in an automation platform
Achieving greater interoperability can offer significant benefits for organizations:
Enhance productivity—Interoperable systems help employees speed up processes so that they can spend more time with customers and less time performing redundant, time-consuming tasks.
Reduce costs—Interoperability also drives significant cost savings. Interoperable systems are more robust and easily evolve as the business changes over time.
Improve the customer experience—The biggest advantage of striving for interoperability is improving the overall customer experience. It strengthens brand images by speeding up responses to customer inquiries and transactions, which improves revenues and profitability.

What RPA vendors are doing about interoperability
The short answer: they're working on it.
Enabling interoperability remains the core value of RPA technology. A traditional UI-based approach, which allows RPA to interact with virtually any application including legacy solutions and productivity tools, becomes sub-optimal for the modern API-enabled systems.
To support interoperability in the scenarios where the process involves interactions between a modern SaaS enterprise solution such as Salesforce or Workday and a personal productivity application, such as Microsoft Excel or Outlook, RPA solution needs to effectively connect to both. While Excel and Outlook can be accessed through UI, Salesforce and Workday provide powerful APIs. Modern RPA platforms combine capabilities for UI-based and API-based automation, enabling low-code environment for API integrations and supporting interoperability across all applications.

Playing well with others
Expect RPA vendors to increasingly invest in interoperability mechanisms and easy integrations with other automation-centric technologies. The end goal: to let customers do plug and play of the technologies they want from the vendors that they want. Businesses should eventually be able to even continue to use their current vendors' technologies and use an RPA platform for overall management and governance. The point is that RPA is the glue that will hold it all together.
Put Plug and Play Into Operation.
About Semyon Sergunin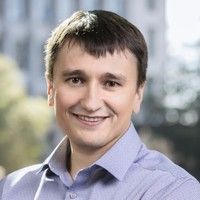 With a background in software development, B2B marketing, and sales, Semyon Sergunin has worked in automation technology for more than 15 years. He drives the global adoption of intelligent automation solutions, including IQ Bot and Discovery Bot.
Subscribe via Email
View All Posts
LinkedIn