Blog
5 Ways Automating Order Entry Accelerates Business Growth
August 29, 2019
4 Minute Read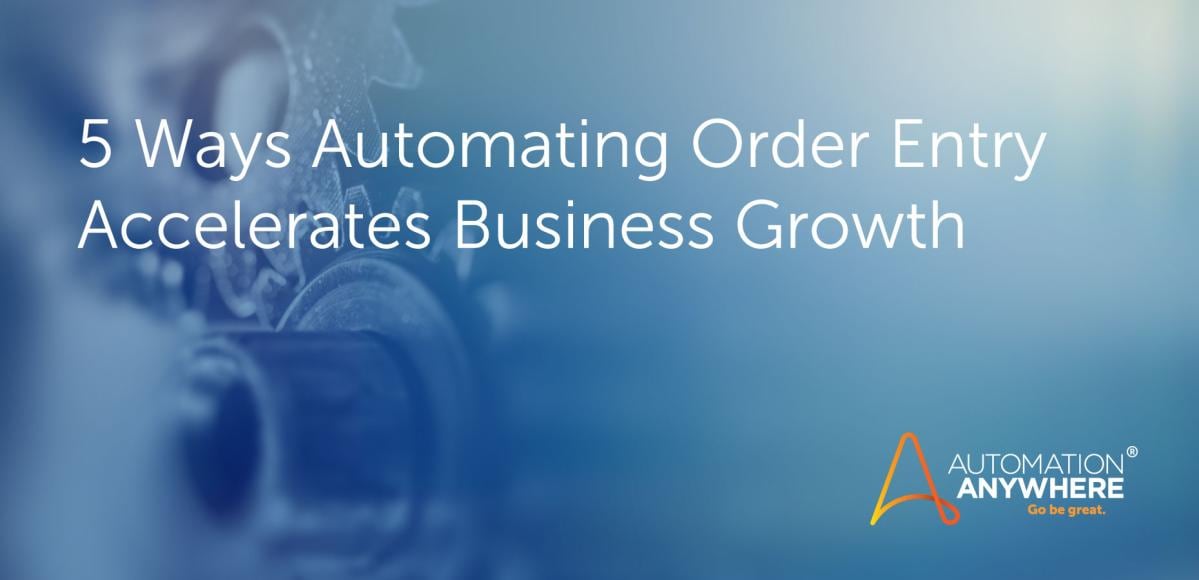 In a time when companies are desperate for ways to drive growth, it's surprising many are still wasting precious money and human work hours on manual order entry. Processing customer orders is complex, but advanced automation technology is available to help you keep up with the pace of today's business.
The order entry work challenge
Managing sales orders typically involves multiple stakeholders and departments, such as customer service, sales, manufacturing, logistics, accounts receivable, and finance. Applications can also be involved, including enterprise resource planning (ERP), customer relationship management (CRM) platforms, accounting software, and business process management solutions. And don't forget approvals, along with exceptions for workflow.
Additionally, sellers who must receive sales orders from an online portal, email inbox, or the cloud are capturing and verifying sales order data; creating orders in their ERP system; calculating any discounts, sales tax, or shipping fees; routing orders to the appropriate people; posting order information in the ERP system; delivering information downstream for the fulfillment, and communicating order status to customers.
As complex as this sounds, businesses drive up their costs by manually performing many of these tasks. The sales order process at most businesses is inefficient and slow, resulting in wasted employee time correcting errors, incorrect and delayed deliveries, lost profits for product write-downs, billing errors and long days of sales outstanding, strained customer relationships, and even lost business.
Companies that rely on manual sales order processes incur much higher costs — nearly eight times higher — than their counterparts that have moved to automated approaches, according to APQC's Open Standards Benchmarking report.
Cognitive automation speeds order processing
Robotic process automation (RPA) that includes artificial intelligence (AI) offers businesses a viable solution because it eliminates the manual, repetitive tasks that increase operations costs. This new technology can monitor a customer portal or corporate email inbox for new sales orders, quickly process the orders, and extract and validate the information in accordance with predefined business rules.
The information is converted into a structured format — without errors. An RPA bot then takes the structured data and electronically routes it to the appropriate individual or order management systems and uploads it to the company's ERP application.
Automating order entry with RPA and cognitive automation improves business in five ways:
1. Lowers operational costs
RPA with cognitive automation extracts key data from sales orders, such as customer name, unit price, and order number. Cognitive software bots with built-in AI capabilities operate on configurable business rules, validate sales order data against information stored in an ERP application or other system of record, and verify the sales tax and shipping charges are calculated correctly.
2. Enhances customer experience
Providing data capture with 100% accuracy improves customer satisfaction. Precision helps ensure customers receive the goods they want, on time, are delivered to the right location, and are billed at the right price.
3. Increases time to revenue
An RPA solution that includes intelligent automation streamlines tasks such as retrieving sales orders from emails, extracting sales order data, and routing orders to individuals. In addition, RPA technology enhances workflow efficiency by delivering information to humans and integrating systems more quickly.
4. Reduces low-value activities
Tap into the creativity and humanness of your workforce. Automating repetitive, manual tasks allows for happier employees by freeing them to innovate and execute revenue-generating actions, such as building customer relationships and proactively upselling or cross-selling customers.
5. Improves corporate agility and decision-making
Accelerating the capture and delivery of sales order information with RPA and cognitive automation equips decision-makers with the critical metrics they need to propel business growth. The technology empowers leaders with data such as the number of orders that need to ship, cycle times, top-selling products, and rush orders.
Business leaders who are hyper-focused on digitally reinventing order processing can transform from legacy systems to AI-powered RPA to add speed, reduce errors, and increase employee satisfaction. More importantly, RPA with cognitive automation will reduce costs while accelerating business growth.
Grow your
business with RPA.
About Semyon Sergunin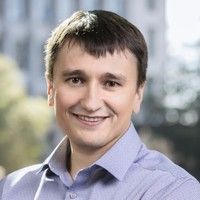 With a background in software development, B2B marketing, and sales, Semyon Sergunin has worked in automation technology for more than 15 years. He drives the global adoption of intelligent automation solutions, including IQ Bot and Discovery Bot.
Subscribe via Email
View All Posts
LinkedIn