Revenue Cycle Management
What is RPA for revenue cycle management, and why does it matter?
Many healthcare providers have turned to other solutions to deal with a significant increase in patient numbers. One of many solutions adopted is robotic process automation (RPA) to stay on top of their influx revenue cycle management (RCM).
Revenue cycle management is the financial process in which healthcare providers utilize billing software to track information, from patient registration all the way to the final payment of the outstanding balance for healthcare services received.
RPA can help simplify this by eliminating the mundane manual processes such as data entry, insurance verification, and even preauthorization. These processes are ideal use cases for RPA, as automation brings the best results when applied to time-consuming, repetitive processes in the revenue cycle. In addition, as more time-intensive, drudging processes are pulled into RPA, higher-level thinking processes receive the full attention of human workers that they deserve.
What are the benefits of RPA for Revenue Cycle Management?
There are many benefits to using RPA to manage your practice's healthcare revenue cycle. These benefits help healthcare providers gain back time and resources lost to time-consuming tasks and focus their efforts on more important subjects such as patient care, efficiency and doctor-patient communications. Here are some examples of how automation technology can assist healthcare providers in managing workflows to reduce human error and streamline business processes.

Expedite Staff Communications
The Automation Anywhere Robotic Interface makes RCM communications more efficient by the ability to pull in layers of information from several sources. Data is collected into a central location: always on, always available and updated in real-time. No more back and forth between departments or duplicated efforts.

Enhance Patient Communications
Patient communication is as important as staff and interdepartmental communication. RPA makes it easier to support patients through revenue cycle activities. For example, after talking on the phone with a patient to answer questions or discuss service costs, you can automatically send a recap email of the conversation that they can refer to.

24/7 Workforce
RPA bots can run their processes either attended or unattended around the clock as a digital workforce. For example, the bots would process claim intake, evaluation, and handling of incoming claims data from providers to seamlessly extract required data, identify exceptions, and process invoices through to payment.

Up to Date HIPAA Compliance
RPA technology for healthcare revenue cycle management can provide compliance-based records with 100% accuracy to meet all HIPAA compliance requirements. Be audit-ready at any minute with automation technology.

Robotic Virtual Assistants
In busy healthcare organizations, having someone streamline your inputs and outputs can be very helpful. RPA bots can act as "digital assistants", such as when a specific inbox receives an email. The bot can scan the email, extrapolate important information and forward that email to the appropriate parties.

Pre-registration Capability
Unattended bots can expedite the preregistration process once patients submit the necessary form. With online portals, patients can submit information at any time of day. Bots can access databases, fill in gaps on submitted forms, flag exceptions, and more overnight. Complete documentation is ready when employees arrive in the morning.
Can RPA streamline your revenue cycle management?
Realize the benefits of RPA for every aspect of the revenue cycle management.
Who benefits from RPA for Revenue Cycle Management?
Healthcare organizations can benefit from RPA with machine learning for revenue cycle management. From patients to providers to accounts payable and accounts receivable, automation technology can provide opportunities for revenue cycle efficiencies.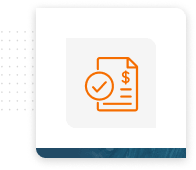 Claim Department
RPA can automate claims processing for faster throughput, pre-authorization due to verification of patient coverage, payer notifications, claims status or follow-ups and faster denial management or reimbursement. Exception reports can be generated on-demand with 100% accuracy.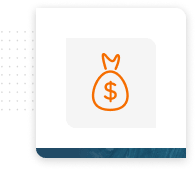 Finance & Accounting
Automating the revenue cycle processes can streamline accounts payable and accounts receivable transactions, payment posting, billing, and reimbursements. This can eliminate human error due to manual data entry, resulting in more accurate forecasting and RCM processes.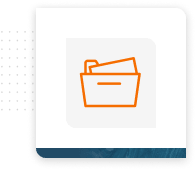 Hospital Records Department
Intelligent automation can speed patient enrollments, new patient appointment requests, and update patient information. It can extract and process data from documents, and transfer it to other systems and formats with up to 100% accuracy.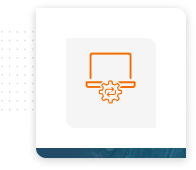 Back Office
RPA is well suited for handling back office tasks that support revenue cycle management. Bots can be employed for premium processing and health plan enrollment, as well as determining eligibility for enrollment. In addition, bots are used to automate tasks such as cell phone expense reporting.
R1 RCM efficiently automates over 32M tasks annually using RPA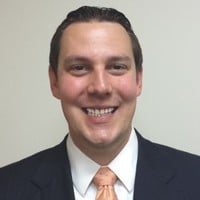 "We selected Automation Anywhere's RPA solution due to its ability to scale quickly and its bank-grade security and encryption which is critical in the healthcare industry."
- Sean Barrett, Vice President of Digital Transformation

Over 32
million tasks have been automated annually
Over 300
digital workers in production
Over 75
health systems in over 200 locations have been connected
How RPA for Revenue Cycle Management Can Help Your Business?


Patient Data Migration and Processing
Reduced manual entry of data
Faster file transfers between hospital staff and departments
Faster processing and digitization of older files
Get faster communication between medical departments
More accurate data available for better patient communication
Easier access for patients creating a more positive end-to-end experience for all involved


Insurance Data Automation
Intelligent automation can exchange and digitize data with any enterprise or legacy system.
Efficient exchange of patient information to providers for patient insurance verification and pre-authorization.
Immediate confirmation of insurance verification, eligibility, claims status, and denial management.
Reduce risks of security breach during patient health information transfer due to cloud-native encryption protocols.
Create detailed audit trails regarding access, permissions, decisions and outcomes for patient care.
Detailed compliance protocols for HIPAA and other regulatory requirements .


Medical Billing Processest
Use RPA bots to access and digitize data from disparate systems for faster, more accurate account information.
Confirm eligibility and patient insurance with the provider, insurance deductibles and copays.
RPA can eliminate manual coding errors which cause delays and claim denials, repetitive tasks and follow-ups.
Intelligent automation can extract, prepare, send and file medical billing files and reports digitally.
RPA can flag discrepancies for investigation and follow-up to ensure billing and coding match.
RPA can follow up for missing medical reports, information, forms or signatures.


Insurance Claim Processing
Cross-reference insurance, medical coding and charge posting to verify accuracy prior to claims submission.
RPA tracks claims denial management, generates exception reports and forwards balances to accounts payable.
Cross reference explanation of benefits to claims reporting, reconcile and update patient account information.
RPA can update claims systems as soon as updates and changes occur to ensure the system is always in compliance.
RPA can easily scale to support increased claim activity, reducing or eliminating backlogs.
Real-time monitoring and reporting of claims system, metrics, data and analytics.
What to Look For in RPA for revenue cycle management?
RPA can improve RCM by decreasing errors and costs, providing a more positive patient experience and optimizing net revenue. Here are some things to consider when choosing a RPA solution.
How will you test a proof of concept, what areas of the revenue cycle management would most benefit from automation, and what kind of ROI will you be expecting? Have a list of your automation needs and expectations to compare the RPA solution to.
Hospitals and professional offices have numerous documents that need to be processed. This is even more true now, as more pressure is placed on organizations to go digital. It is important to understand what level of ability the solution has to extract and digitize data from a variety of sources.
In addition, it's not unusual for health organizations to have multiple legacy systems in place. When reviewing your RPA solution, this is a key point to look at - can it easily interface and integrate with your legacy systems?
Last but not least, patient security is of utmost importance. What kind of cybersecurity protocols are in place, is it HIPAA compliant and how are changes updated?
How to get started with RPA for revenue cycle management?
Our experts can assist you with choosing the priorities for RPA automation of your revenue cycle management processes to maximize ROI. They can assist you to develop custom Digital Workers to assist with claim management, contact center inquiries, patient records management or billing.
More RPA for Revenue Cycle Management Resources