Blog
What RPA Nirvana Will Look Like
March 30, 2021
4 Minute Read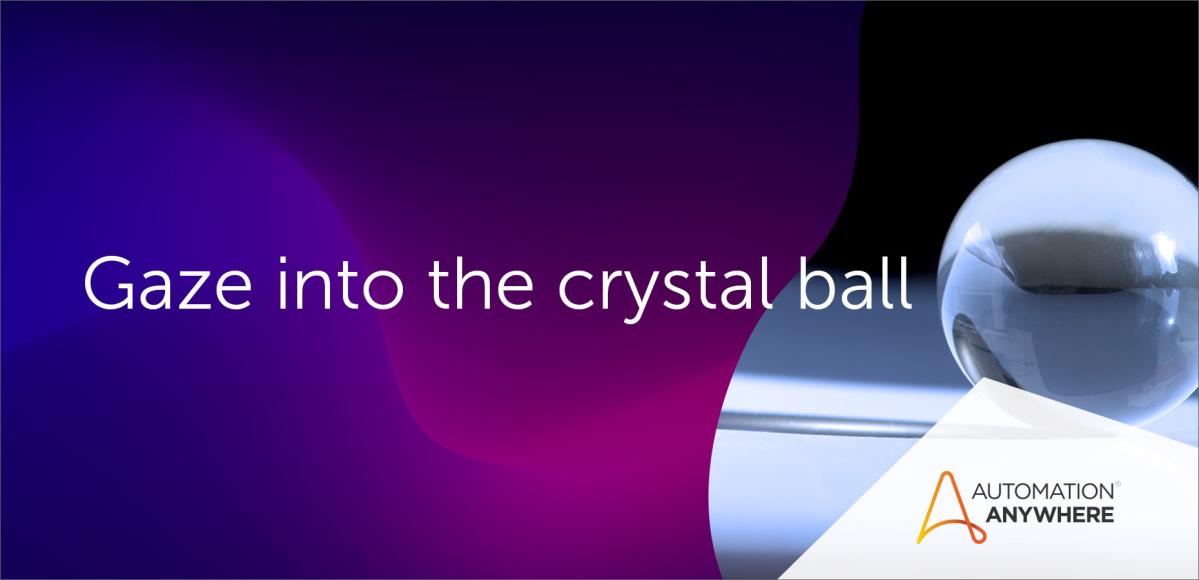 According to McKinsey & Company, more than 2.6 trillion hours of work annually in the United States alone has the potential to be automated. This represents up to 30% of the tasks in two-thirds of all jobs in the country.
Those are big numbers. And the implications are just as impressive. At Automation Anywhere, we're finding companies with the spectacular Robotic Process Automation (RPA) success stories—particularly those involving intelligent automation, which is RPA combined with artificial intelligence—are using it to free up employees for more valuable, creative, and infinitely more satisfying work. Productivity goes through the roof. Efficiency abounds.
Rather than just being an instrument for cutting costs—which is what many organizations thought in the early days of RPA—intelligent automation will drive innovation, opening up new revenue streams and enabling organizations to pursue new, inventive business models that make them more competitive. And more profitable.
So what happens when all this automation is achieved—when everything that can be automated in a business is automated? What does the intelligent RPA-enabled enterprise of the future look like? We gazed into our crystal ball and came up with the following predictions.

Cloud will be the center of enterprise automation
According to a report by Reports and Data, the global automation-as-a-service (AaaS) market is expected to grow at an impressive rate of 29.7% and reach $15.47 billion globally by 2026. What is AaaS? It's the cloud that allows businesses to automate processes without having to invest in the on-premises capital equipment and software previously required. That is, as, with other as-a-service offerings, AaaS frees businesses from having to provision and maintain the infrastructure required to automate. Instead, the burden falls on the shoulders of the AaaS provider. This makes it easier to implement a complete automation strategy that works with on-premises, cloud, and hybrid environments. That can lead to tremendous cost savings.

Every employee will have a dedicated "digital helper"
In the recent "Now & Next: State of RPA" report, high-performing RPA users said they see 90% of employees using bots in their daily jobs. Imagine employees having their own dedicated digital helper to do all the repetitive tasks they spend close to 30% of their day doing. These digital helpers never get sick and will work 24/7 without getting tired or making an error. This frees up employees to use the skills that differentiate them from machines (even intelligent machines), such as creativity, problem-solving, nuanced judgment, and empathy. Thus, in addition to taking over tasks in a way that will unattended bots (the way the inner workings of a dishwasher are invisible to us), bots will work side-by-side with employees.

Intelligent automation will be fully democratized
Intelligent automation tools are becoming increasingly low code. They are evolving into no-code tools with drag-and-drop menus and graphic user interfaces (GUIs) that anyone can use. When this happens, employees can take automation into their own hands. They can improve the performance and efficiency of existing applications by providing a consumer interface to enterprise applications. They enable all users to automate where it makes sense, no matter how small an improvement. This is significant because when all these little automation projects are realized, they aggregate to real value. To truly democratize automation, the center of excellence (COE) needs to be sure of security and governance. Vendors are increasingly starting to look in the direction of providing best-in-class governance to enable COE's to be comfortable with democratizing automation. The democratization of intelligent automation will allow employees to continually improve upon the promise of the technology by taking incremental steps.

RPA nirvana = rise of human potential
As automation technology moves to the cloud, as the tools become democratized and as human workers are freed from manual work by their digital helpers, creativity, problem-solving skills, intuition, and empathy will all rise. Human workers will be more, not less, important to business success. Their ingenuity and ability to make leaps of logic will become the true competitive edge. We're not there yet. But it has begun. And with the insights you've just received, you can bring in RPA nirvana sooner and unlock the potential of your human talent.
Every Human Needs a Digital Helper.
About Ritu Kapoor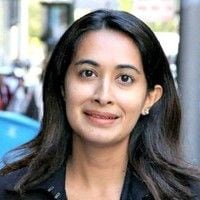 A growth-focused product marketer, Ritu Kapoor serves as the senior director of product marketing at Automation Anywhere. She enjoys launching new products and evangelizing innovations in the RPA space. 
Subscribe via Email
View All Posts
LinkedIn