Blog
Start Your Hyperautomation Journey
February 4, 2021
4 Minute Read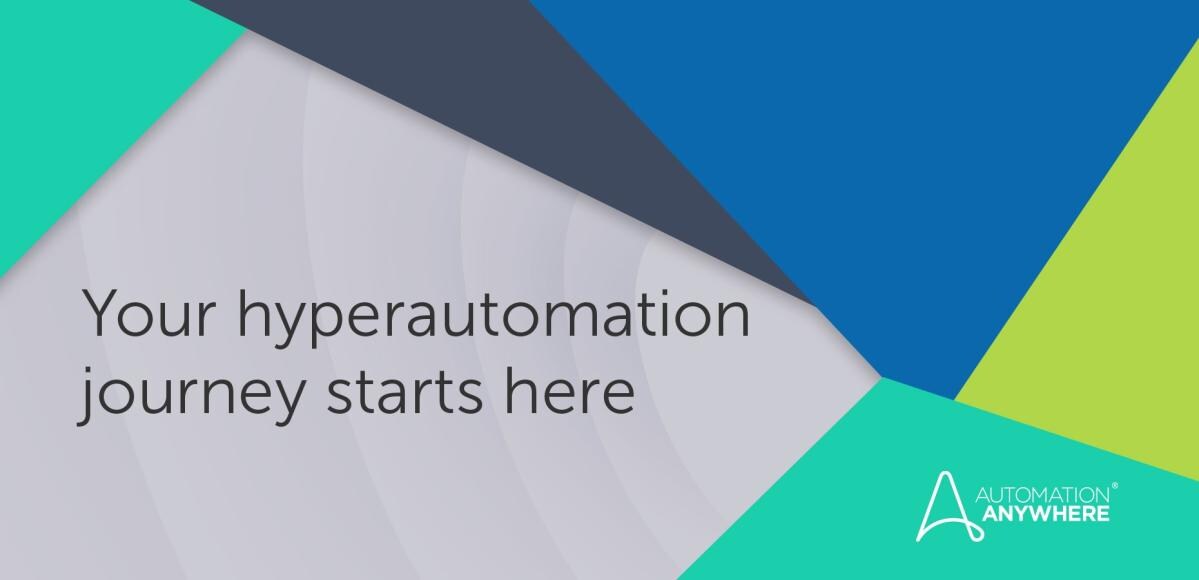 "No one can whistle a symphony," said H.E. Luccock. "It takes an orchestra to play it." That is the best way to describe what Gartner has labeled "hyperautomation." In the organization's words, "Gartner positions hyperautomation as the effective combination of complementary sets of tools that can integrate functional and process silos to automate and augment business processes."
 
A top trend
Gartner has listed hyperautomation as one of the top strategic technology trends for 2020 and 2021, predicting it will play a significant role in the years ahead to help lower organizations' operating costs.
How does hyperautomation differ from other types of automation, in particular intelligent automation? Hyperautomation is a concept, a strategy, combining a broad range of digital technologies to automate more things, in more ways. Intelligent automation is a subset of hyperautomation that combines specific elements such as Robotic Process Automation (RPA), artificial intelligence (AI), discovery, and analytics to streamline and accelerate processes.
Why is hyperautomation needed? Many organizations in a wide variety of industries, including healthcare, life sciences, insurance, travel, financial services, manufacturing, and the public sector, struggle with a patchwork of siloed legacy information systems and still process many of their tasks manually. A hyperautomation strategy can integrate functional and process silos as well as free workers from time-consuming manual, repetitive tasks—increasing productivity, improving communications and coordination, and enhancing efficiency and cost-savings, to name a few benefits.
A typical hyperautomation strategy starts with identifying the critical inefficiencies and the tools needed to fix this.

It's all about the journey
Hyperautomation is a journey towards a digital enterprise. And it's not all or nothing, and there is no one right way. The first step is usually deploying an RPA platform enabled by artificial intelligence (AI) and machine learning (ML). Organizations start with RPA to automate "low hanging fruit" such as simple, repetitive tasks, including entering structured data from forms into a database. RPA is the easiest, most efficient, and cost-effective way to start the journey.
Companies further in the journey start to invest in more tools. For example, a tool can be integrated into the platform for intelligent document processing, capturing, extracting, and classifying unstructured information—saving human workers from the task. RPA can be employed to process data and provide insights about the business or even about how other tools are performing to keep users up to date 24/7 about their operations.
A tool can be added for discovering the best process candidates for automation. Users can also include a digital assistant to improve access to applications and devices and enterprise-wide collaboration.
Instead of relying on one technology or tool for automation, organizations can design their automation journey to benefit from the multitude of tools in the market. The caution here is, in the effort to reduce siloes across organizations, we should not inadvertently create silos of automation. Starting with an RPA platform that's flexible can help reduce that risk.

A digital twin
Another benefit of hyperautomation: a digital twin of an organization can be created. Why is that important? Visibility, to start. Data and processes can be uncovered and automated that were not accessible with manual or basic RPA solutions. A user can see what was hidden, including the interactions between processes, functions, and key performance indicators. That visibility allows a business to improve in many ways such as speeding up logistics, enhancing the customer and employee experience, and discovering new cost savings and revenue streams.

Where a hyperautomation strategy is most useful
A hyperautomation strategy often starts with financial services, for example, to handle regulatory reporting and identify fraudulent activities. It can be used to improve patient care and business efficiency for healthcare by searching, retrieving, and analyzing data from multiple record systems.
Support and sales functions can benefit from hyperautomation as well. According to Gartner, "Traditionally, sales organizations treat sales processes, sales applications, sales data, and sales analytics as four distinct practices. But technology is rapidly transforming how sales organizations operate. In the next five years, there will be no separation between sales process, applications, data, and analytics, as all four will merge into one single concept: AI for sales." Those are just a few of the use cases.
As you can see, hyperautomation can work for any business or industry. Is it part of your strategy?


A Single Platform RPA Can Make the Difference.
About Ritu Kapoor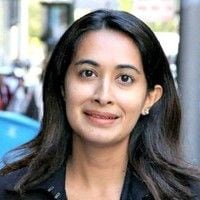 A growth-focused product marketer, Ritu Kapoor serves as the senior director of product marketing at Automation Anywhere. She enjoys launching new products and evangelizing innovations in the RPA space. 
Subscribe via Email
View All Posts
LinkedIn