Blog
What's the Best Way to Manage Your Bots?
September 30, 2021
5 Minute Read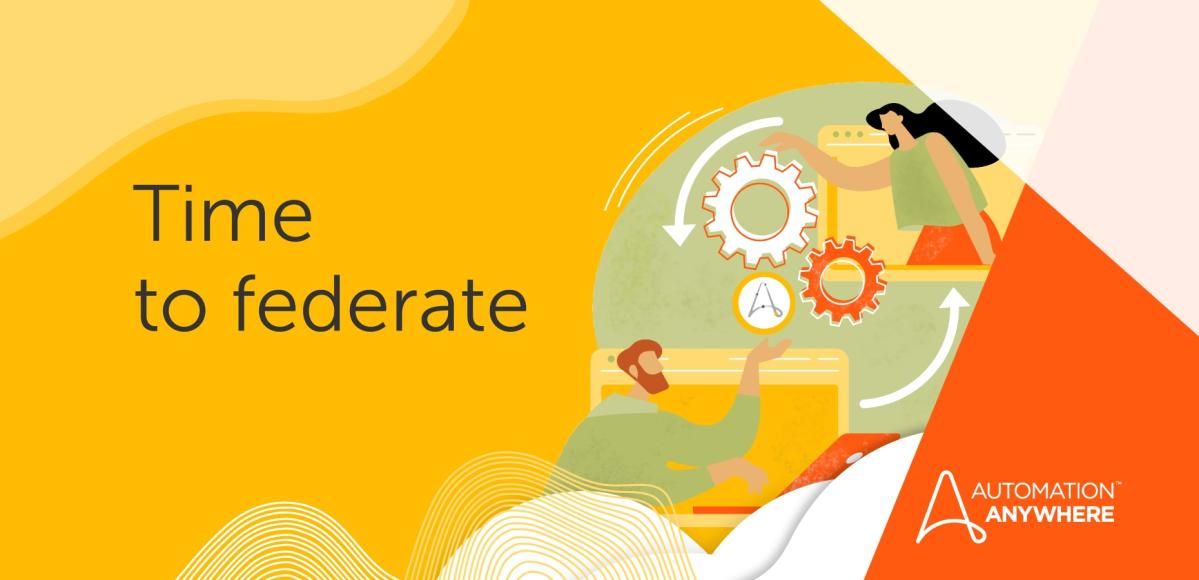 Robotic Process Automation (RPA) is one of the fastest-growing technologies in business today. It's been proven to reduce costs, improve worker productivity and satisfaction, and eliminate errors. And among other benefits, many leading RPA solutions have low-code user interfaces that allow business users with no programming experience to build their bots.
Yet, that's a two-edged sword. Yes, you have the people who know the business best (your front-line employees and even managers) automating key processes, but business-led RPA initiatives can develop into automation silos that are difficult to track and manage. RPA initiatives built with the best intentions can cause unforeseen problems as projects are deployed without evaluating the risk—or getting the input of the IT department.
RPA governance is needed. RPA governance is the system (including policies, best practices, and rules) by which you manage RPA within your organization. Governance needs to be built into the foundation of your RPA initiatives.

See the signs
Some indications that your organization might lack RPA governance:
No executive sponsor or champion
Poorly documented or no policies covering security and privacy
Poorly defined roles for employees involved in RPA activities like designing, developing, managing, and maintaining bots
Lack of a way to share knowledge and experience to overcome common obstacles and form best practices
"Diving into RPA without a strategy that considers all aspects of the risks and costs associated with this technology can be as dangerous as disregarding the technology altogether, says Amy M. Brachio, Ernst & Young Global Advisory Risk & Performance Improvement Leader.

RPA governance framework: Three choices
You have three fundamental options when choosing a governance model. The first is to let the business units manage RPA on their own. The second is to establish a centralized center of excellence (CoE) that manages projects and controls RPA activities from end to end. The third is the federated model, which is the hybrid of the two, allocating different responsibilities to each. In this blog, we'll go over all the options, the pros and cons of each.

Decentralized, business-led model
Today's RPA tools are relatively easy to use, depending on the provider. You can download RPA software and develop a bot in just a few days. Precisely because the barriers to entry are minimal, different business units can establish their RPA fiefdoms. The chief benefit of doing this is that the people who are closest to the business know which processes aren't working, aren't efficient, or are taking too much time to complete. They target the right processes for automation and even know how to re-engineer the processes for optimal efficiency.
The challenges, however, are many:
Employees get distracted from their "real" jobs
Bots are poorly designed and break easily, especially when changes are made to underlying systems
Different business units can choose competing—and incompatible—RPA systems, and when the time comes to integrate across organizational boundaries, there's a disconnect (and culture clash)
You get duplications of learning, effort, and personnel time, which increases the cost of RPA deployment.
 
RPA center of excellence (CoE)
This topic requires a blog of its own. But to introduce you to the concept, a center of excellence is the way to embed RPA deeply and effectively into and throughout your enterprise; to establish standards for privacy, security, and other important corporate goals; and to collect and share knowledge and experience to all parts of the organization.
In a CoE, all RPA activities are performed—and, more importantly, controlled—by a single team of personnel who have been drawn from both business units and IT. 
Building an automation CoE helps you achieve RPA success in numerous ways:
CoEs eliminate silos by building one centralized team for approving and managing RPA deployments
You can enforce standardized automation policies and procedures across the enterprise
They minimize repetition and redundancy in RPA operations and take advantage of economies of scale
They reduce the time to market of new bots
They oversee the software being purchased and ensure it can be integrated with existing legacy and cloud-based systems
All this sounds great, right? But there are some drawbacks. For example, if all RPA projects have to go through the CoE pipeline, there can be serious bottlenecks, and projects that are important to individual departments might not get prioritized over projects for the business as a whole. Also, a centralized organization cannot be as close to the individual business units as the front-line workers are, so automation designs or process re-engineering might not hit the mark as closely.

Federated model
The federated model is a hybrid model that takes the best of business-led and CoE models. In this model, the CoE creates the overarching automation framework, strategy, policies, and rules. It contains RPA subject matter experts (SMEs) who act as internal consultants to business units. The CoE makes sure all bots are designed according to standards and is active in building bots that cross organizational boundaries or are enterprise-wide.
With a federated government model, you:
Don't duplicate efforts, as resources that everyone needs are centralized and used across the organization
Hasten time to market, because the CoE possesses all the resources and infrastructure needed for business units to begin building bots
Minimize risk by sharing knowledge and experiences across the business 
The business units will also feel a stronger sense of ownership and engagement over the automation journey, as they are accountable for their RPA journeys.
 
Governance model recommendations
So, consider the federated governance model for RPA, as it provides the best of the business-led and the strict centralized CoE method. It allows you to have an overarching framework the aligns your enterprise as a whole while still catering to the unique needs of each business unit. 
Ultimately, the most important job that your RPA governance model will perform is to capture and share enterprise RPA knowledge so that success can be replicated and you can operationalize automation on an ongoing basis. When you achieve these things, you are building an increasingly mature foundation for getting the most out of RPA now and in the future.
Explore Our Model for RPA.
About Ritu Kapoor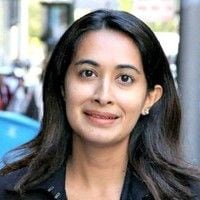 A growth-focused product marketer, Ritu Kapoor serves as the senior director of product marketing at Automation Anywhere. She enjoys launching new products and evangelizing innovations in the RPA space. 
Subscribe via Email
View All Posts
LinkedIn