Blog
The Power of Automation Technologies
December 9, 2019
6 Minute Read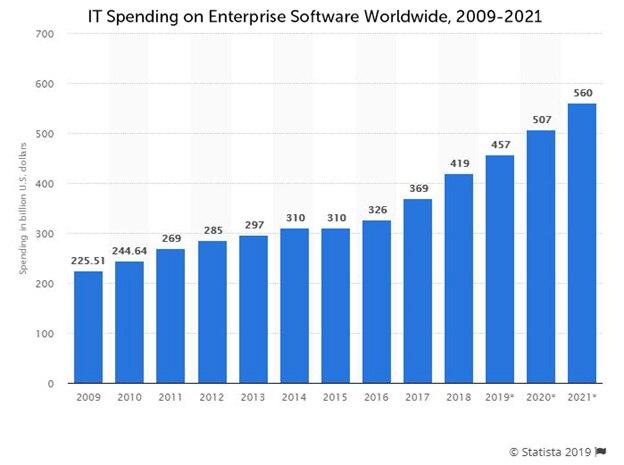 Digitization and its transformative power have been talked about since I joined the enterprise software industry more than 20 years ago. At that time, many such projects were simply about replacing paper-based processes with computer-based processes. Many companies converted back-end, computerized procedures to "modern" business applications with configurable processes and better-organized screens for data entry.
Fast forward to today, and digitization of various processes across all industry verticals is happening at a rapid pace, providing immense opportunities to simplify our lives. In fact, nearly half a trillion dollars (USD) is spent on software every year, and that number is growing, according to Statista. Introducing automation technology and the behavior of power automate and other automation companies, including Automation Anywhere. 

Over the last two decades, technologies for digitization and consumption mechanisms have rapidly evolved. What is now being considered the four pillars of technology — cloud computing, big data, artificial intelligence (AI), and the internet of things — are creating massive changes in the ways organizations innovate and compete in the marketplace.
Humans and machines working together
In our history, the human ability to combine and recombine technologies across domains has contributed the most to fundamental breakthroughs. Digital innovations are accelerated today by the workers who have become trained in using and personalizing a wide variety of software technologies, writing formulas in Excel, or creating beautiful websites and presentations — all of which require learning and interpreting how a developer wanted the software used.
Modern workers — millennials and Gen Z — possess significantly advanced experience in software use, while almost all humans can easily claim some digital expertise in using communication and social media software. Very rarely today is software written with a user manual. A large part of this trend can be ascribed to early exposure, user education, and intuitive interfaces developed using human-centered design principles.
From here on, the key human skill for success in business will be to give up on performing tasks that are easily done by computers. There is an upcoming, extraordinary alliance between humans and machines wherein skills such as perceiving details/patterns, crunching numbers, remembering, and documenting are assigned to machines, while humans excel at imagining, creating, reasoning deductively and inductively, and solving problems in a structured way.
It's clear a new era of human-machine collaboration is afoot.
Building end-user experiences
Today, software developers can build highly advanced and focused capabilities — and create instant hits by making these accessible globally using public cloud platforms. Some examples of these capabilities include:
Real-time translation of text from one language to another
Contract documents are read and interpreted by document-understanding technology for a specific domain
A financial analytics dashboard interpreted to a visually impaired user using AI, natural language processing, and natural language-generation technologies
Development of cognitive experiences using augmented reality (AR) and virtual reality (VR)
Deep domain and software expertise required to create these sophisticated services, combined with the advancements in AI techniques to produce reliable domain specific models, make it likely that we'll see startups and established organizations continue to deliver such focused consumable services.
As a product builder, I'm excited to see that such tools and advancements in human ability to use software are available today, allowing us to deliver on the true promise of transformation — imagination being the only constraint. Let's look at some examples:
Combining an understanding of human speech and predicting music of an individual's choice has allowed Google and Amazon to build a personalized "radio" (e.g., Google Home or Alexa) for anyone to use.
The application of predictive maintenance algorithms at large manufacturing plants allows operators to get insights into failure probability and prescriptive diagnosis for each individual component.
Recruitment applications can use predictive models to assess a candidate's fitness for a job and then assist interviewers through real-time cognitive analysis of human emotions — thus, helping improve the quality of hire and building better enterprises.
Creating a seamless digital experience in processes such as mortgage applications is now possible through the use of automation technologies. Cognitive technologies read documents and extract semantically rich information (alongside existing applications) to carry out a process efficiently while improving quality and accuracy to reduce compliance costs.
The advent of automation platforms
Today, the ability to build these superior experiences through deep collaboration between business users and developers is possible thanks to the arrival of automation platforms. These platforms, such as Automation Anywhere Automation 360, provide a low-code/no-code environment for converting ideas to software at speed and at scale.
The automation platform's data reading capabilities combine computer vision technologies with application rendering technologies, such as Windows, Java, browser, PDF, or Citrix. An intuitive, web-based interface for designing and developing bots helps workers with varying development skills design and orchestrate sophisticated digital tasks on a multitude of applications to create next-generation processes.
The bot development environment provides access to cognitive services, such as document understanding technologies, to read and interpret various document types, including invoices, bank statements, mortgage applications, and contracts.
And, as discussed previously, new AI-enabled services are becoming available every day to address a large number of highly specific requirements around cognitive functions and data analytics — and can be incorporated in these bots.
A scalable and secure bot execution environment then enables these bots to be deployed without changes to underlying applications. End-to-end processes can, thus, be orchestrated and securely automated via bots while users maintain visibility and retain complete control.
Empowering the human intellect
The power of these automation technologies can help simplify the lives of humans and reduce the cost of running various mission-critical processes on a wide range of applications.
Increasing the degree of process automation also improves the quality of data these processes generate and expands their digital footprint — thus, enabling richer and more accurate data for analytics and helping to quickly absorb the feedback from such analytics into business processes.
This holistic loop enables an enterprise to work with agility, compete in the marketplace, and improve enterprise performance. And, while doing so, it frees the creativity of the human mind to focus on tasks uniquely suited to human intelligence.
Throughout the evolution of technology over the years, one thing is certain: Though much has changed, the core mission of technology to help us live better remains the same.
Learn more about machines
and humans working together.
About Pramod Agrawal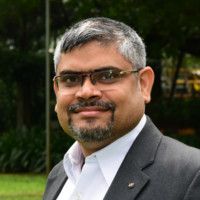 A product builder at heart, Pramod Agrawal is vice president and regional chief technology officer of Automation Anywhere IMEA. He has more than 20 years of global experience in creating well-designed business applications and platform technologies and has received two patents for his innovative work.
Subscribe via Email
View All Posts
LinkedIn