Blog
The Future of Work Is Here
January 27, 2020
4 Minute Read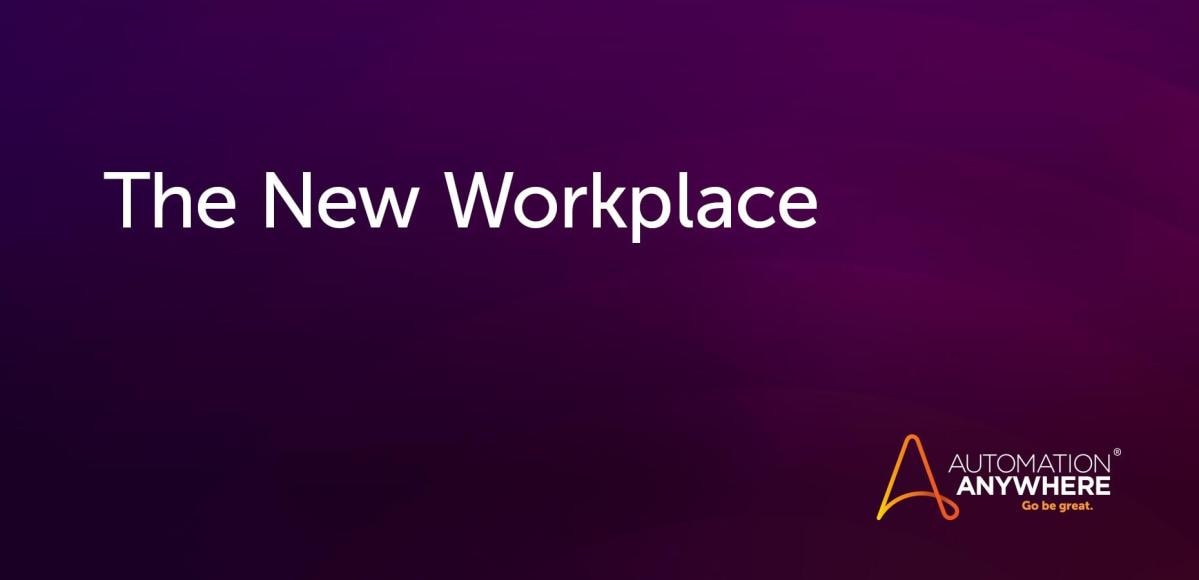 At the Imagine experiences organized by Automation Anywhere, where dozens of businesses share their automation journeys, a common theme is that Robotic Process Automation (RPA) is not about replacing full-time employees; it's about "taking the robot out of the human" — allowing human employees to do what they do best while increasing productivity and creating new revenue streams.
The expansion of the use of automation tools is happening at an unprecedented pace, and the most successful organizations are pioneering creative ways to deal with this change management challenge, making this the future of work. 
How did we get here?
In the same way, people feared jumping into the unknown of an automated elevator in the early 20th century, they now seem reluctant to accept that some office tasks are better handled by software robots or bots.
The technology for automatic elevators had existed since 1900, but people were too scared to ride in one without an operator. It took the 1945 elevator operator strike in New York, which prevented 1.5 million office workers from getting to work, and a huge industry public relations push to change people's minds.
This inevitable cycle of automation, fear, and eventual acceptance took 50 years in the case of elevators. In the 21st century, globalization has sped up the cycle dramatically.
The new workplace
A consumer credit reporting company that operates in 37 countries knows firsthand that some tasks are better handled by bots. Employees were spending more than half of their time filling out spreadsheets and completing data entry. The company wanted to increase productivity and efficiency while also freeing employees to focus on more strategic and impactful work.
By implementing an RPA bot named "Brenda" using the Automation Anywhere Enterprise RPA platform, the company cleared a backlog of 30,000 customer records and reduced the average turnaround time from 30 days to only one day. Brenda also reviewed and updated all customer contact details, improving data quality, standardizing contract templates, and driving process improvement.
Brenda has reduced data accuracy risks by 80% and has never failed her quality assurance checks — and she's only one of 35 bots the company has in deployment. Altogether, RPA has resulted in 500,000 automated tasks, 6x growth in cost savings, a 98% average transaction success rate, and a 600% productivity gain.
More importantly, the company is reaping employee enablement and retention as a result of taking the robot out of the human.
Put a Digital Workforce manager in your business life
One of the largest biopharmaceutical companies in the world is another example. The organization truly cares about its scientists. They're the most important component of the company's research and development centers, but those scientists quickly get bored if they're not in the right working environment. And, they're very costly to hire. 
That's why the company decided to implement RPA to automate its repetitive and tedious tasks so that its scientists could focus on their highly specialized jobs.
Now that the company has dozens of bots working tirelessly, a new collection of jobs has emerged in the organization: Bot teams are made up of RPA developers, business analysts, and technical support; and Digital Workforce managers make sure automated processes run smoothly.
The jobs of the future are already here
Bots have become key members of many teams across most large organizations. These "virtual employees" are defined as any other users in the systems, have a functional manager, and follow the existing procedures of their departments.
Despite what Hollywood movies have conveyed in past decades, the new workplace is not solely dominated by these virtual employees. Rather, new job roles are being defined every week to build, maintain, and govern the growing Digital Workforce.
A quick search on the LinkedIn jobs database returns thousands of job vacancies that include RPA in the role title (11,699 worldwide at the time of this writing). More than 3,000 jobs are currently available for RPA developers.
Some of the largest organizations are also looking for roles such as RPA product and project managers, RPA architects, intelligent automation engineers, and/or cognitive automation consultants.
The new workplace is here and is one where digital and human employees work together and new career opportunities arise for those accepting the challenge.
Automate tedious processes and
bring bots and humans closer.
About Ritu Kapoor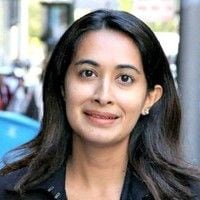 A growth-focused product marketer, Ritu Kapoor serves as the senior director of product marketing at Automation Anywhere. She enjoys launching new products and evangelizing innovations in the RPA space. 
Subscribe via Email
View All Posts
LinkedIn