Blog
Take the "Work" Out of HR Paperwork
March 15, 2021
3 Minute Read
Among the many myths floating around about human resources, the most popular one is HR only focuses on hiring the workforce and retaining them. Contrary to this belief, HR in an organization is also responsible for managing the workforce data administration. And part of that responsibility includes employee data entry, time-off administration, yearly tax form generation, and more.
Such tasks predominantly include analyzing information relevant to the individual employee and crunching the numbers, which can get repetitive. The key functions involved in workforce data administration include: 
Employee data entry

Maintaining the most up-to-date information about an employee in the company records is crucial. The same data is used for everything from planning the headcount for the next quarter to reaching out to the employee's family in case of an emergency. 


PTO/time-off administration
Various organizations have different policies when it comes to employee time off and how they are tracked. Especially for an organization with a global presence, the time-off policies are often based on the labor laws put in place by local governments.


Promotion and organizational change update

Every organization's annual ritual is to assess employee performance and evaluate promotions and potential organizational structure changes. Even though this may seem simple and straightforward on the surface, it involves calculating the current employee level, their pay scale, benefits offered, and how those would change with the promotion, etc.


Tax form generation

Another annual ritual for an enterprise is the creation of the necessary tax forms for all employees. Such a task can be challenging when you take into consideration the different deductions various employees opt for based on their personal situations and also any deferrals or Roth IRA contributions for that year.

Overcoming the manual challenges
Unfortunately, in many cases, these functions are still handled manually. But as organizations grow, they realize that manual processing is not scalable. The more employees to support, the greater the chance of processing becoming the weak link in the support chain, slowing down HR response. Manual processing can also be unreliable—prone to errors—and it forces HR professionals to focus a large part of their time on crunching the numbers when they could be focusing more on higher-value work such as employee communication and support.
Automating HR processes with Robotic Process Automation (RPA software bots) can offer a wide variety of benefits. The bots can scale to meet an organization's growing needs. They can accelerate and streamline processes, eliminate errors, and free HR professionals to spend more time working with employees and not processes. For example, Dell Technologies saw an 85% increase in HR productivity after automating 30 processes in 2019 alone. Those processes included automating the creation of quarterly performance and compensation review (PCR) letters and Concur expense error reports.

Bots can be your friends
The thought of introducing automation into your HR processes may seem a bit daunting at first. After all, HR professionals are employment experts and not necessarily technology gurus. Fortunately, automation solutions such as intelligent software bots can be easy to build—even for those with no technical background.
Interested in pre-built HR solutions? Most leading RPA vendors offer a choice. Consider what's available for free through the Automation Anywhere Bot Store. You can use a bot that's built to keep track of time-off requests. Create reports about a single employee or multiple employees automatically to efficiently plan schedules. A bot is available to help analyze the cost per employee for a provided benefit. And you can use bots to automate myriad functions in Workday and BambooHR.
Those are just a few of the bots in the store to help manage the time-consuming, repetitive work of workforce data administration.
View All the Free Bots for HR.
About Atul Ashok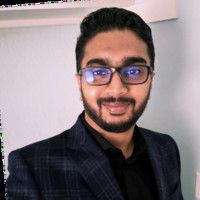 Atul Ashok is a technical marketing manager responsible for bringing out and evangelizing the practical power of the Automation Anywhere Digital Workforce platform through demos, presentations, meetups, and compelling content. His expertise and interest span cloud technologies, IoT implementation, and all things innovative.
Subscribe via Email
View All Posts
LinkedIn