Blog
Tailwinds from a Plague Year Propel Us Into 2021 and Beyond
December 30, 2020
6 Minute Read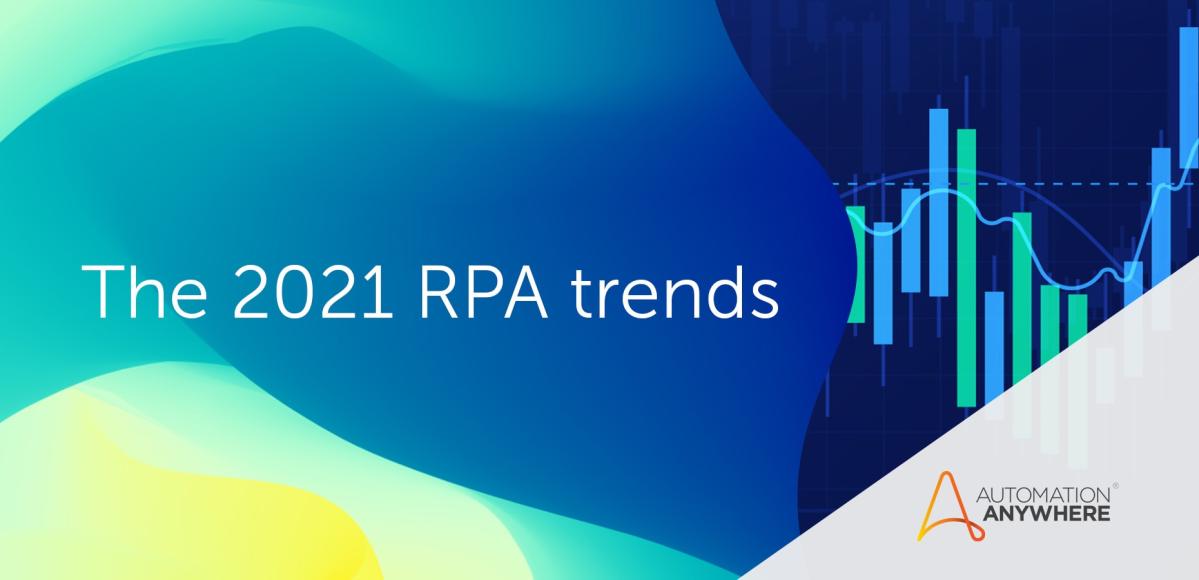 With vaccines now becoming available, the end of the COVID-19 era is, if not in sight, at least within hope. But a number of tailwinds from the pandemic will continue to propel us forward through 2021 and into the following years. Robotic Process Automation (RPA)—particularly RPA plus artificial intelligence (AI), or intelligent automation—is essential to businesses who wish to harness those forces to best competitive advantage.
I will detail three of the biggest tailwinds here in this blog. But first, I want to discuss an overarching theme for the year, which was the single biggest change we saw beginning in 2020: corporate employees—particularly knowledge workers—moving away from thinking in terms of how they used software applications to envisioning the end goals of processes. That is, workers don't think any more about using Microsoft Excel, or SAP, or Salesforce applications to do their jobs. Instead, they think, I need to get the right bills paid on time. Or, I must calculate the cost of employee turnover on our bottom line.
This might sound like a subtle shift, but it is an important one. And it is exactly what RPA allows you to do. With RPA, you don't worry about app boundaries or about how you're going to flow which data from Excel to email or Salesforce, or which operations in sequence to perform on it. You let RPA create the right workflow for you and encapsulate the business logic. Many businesses then take RPA a step further and embed intelligent document processing (IDP)—more about that below.
And here is where our three predictions for the future come in.

Prediction 1: Our accommodations to the virus will become permanent
For 2021, and even later, there will continue to be people in our organizations who are not always physically present or available and offices that are not always open when we need them to be. This will be a reality of life going forward. Companies will continue to have to think about such things as keeping the business going in the face of disruptions—in other words, business continuity—and maintaining high employee morale when the workforce continues to be much more distributed than before the pandemic. These issues will not arise as exceptions but as part of the new normal.
A point of fact: according to Global Workplace Analytics, work-at-home saved U.S. employers more than $30 billion a day in what would have otherwise been lost productivity during office closures due to COVID-19. In the future, businesses will save approximately $11,000 annually for every person who works remotely half of the time. And the research firm estimates that 25% to 30% of the workforce will still be working from home multiple days a week by the end of 2021.
According to a survey by the Boston Consulting Group (BCG), despite how fast employees were shifted to remote working, and especially in spite of the scale of the operation—approximately 40% of workers worldwide were sent home to work—75% of employees said that during the pandemic they have been able to maintain or improve productivity.
Not incidentally, although these issues first presented as challenges when the initial impacts of the virus were felt, they are with time turning into organizational strengths, as businesses gain resiliency and closer-knit cultures as a result of working through business continuity and employee productivity challenges.

Prediction 2: The move to cloud will continue to accelerate
More companies will select cloud as the platform of choice for all their applications. The age of the monolithic large client on a desktop is gone, especially when people are working from home and using mobile devices instead of the clunky desktops they've used in the office. All applications must be browser- and cloud-based. This allows organizations to scale at a moment's notice without forcing users to worry about what to upgrade, what or where to install, or which office to use.
Cloud spending increased a substantial 37% to $29 billion during the first quarter of 2020 alone. This trend is likely to persist into 2021, as the move to remote work underscores the need for scalable, secure, reliable, cost-effective, and off-premises technology services, according to PwC.
We've witnessed this eagerness to adopt cloud ourselves here at Automation Anywhere, when a full 62% of our third-quarter 2020 new customers opted for the cloud version of our flagship product, Enterprise A2019.

Prediction 3: The reign of paper is finally over
Decades after the "paperless office" was a prediction, it is finally coming true. Paper is on its way out, and let's be thankful for that. Even if a paper document arrives at your office, the first step will be to digitize it since whenever you want to automate anything, you have to consider how you will handle a piece of paper, how to process it, understand it, or act upon it. Then, such paper documents are stored digitally. The metal filing cabinets are a relic of the past.
COVID-19 had something to do with this, too, as with workers scattered geographically. The workers have been much less dependent upon passing papers around, instead working with digital—in many cases, RPA-automated—processes. Indeed, Quocirca's COVID-19 business impact research found that more than 75% of print industry executives expect the pandemic to dramatically dampen demand for printers and printing services. Print volumes are already severely down due to most offices being shut, with 70% of print executives reporting a significant decline in print volumes among customers.
Here is where IDP comes in, with RPA that is capable not only of reading structured data off paper and digital documents, but unstructured and semi-structured data as well. The first generation of digital natives—who grew up with smartphones and laptops—rising through the workforce are understandably impatient and demotivated by anything that smacks of mechanical work that a computer could be doing. They will positively demand that companies use IDP. 

The move from apps to processes…to user experiences
As we increasingly shift to thinking of our work in terms of processes rather than applications used, AI and intelligent automation become key. What that means in plain English: People want to get things done by software robots ("bots") the way they themselves would do it. And so, automation is achieved—at first—by bots mimicking users' actions, including any decisions they make. But to do this in a more sophisticated way, for more complex processes, AI is required.

You need AI to understand human behavior, to identify all of the disparate apps that need to be used to complete a process. You also specifically need machine learning so that the bots get smarter the more they cycle through processes. And if you want to automate process discovery—that is when you automate the actual mapping of a process—AI is necessary for that, too.
Indeed, if I had to come up with a high-level summary about 2020 and RPA, it would be focused on how intelligent automation is changing the user experience of work. We're seeing much enhanced resilience and adjustability as a result of AI being applied to the tasks that make up employees' working lives, simplifying complexity via automation, helping employees get the same results from working at home as in the office. Supporting them as they deal with the disruption from the pandemic is likely to continue at least midway through 2021.
 
Start the Year Off Strong.
About Prince Kohli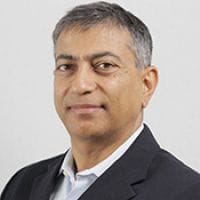 Prince Kohli serves as chief technology officer with experience building products and teams spanning cloud computing, enterprise software, network transport, systems, and security.
Subscribe via Email
View All Posts
LinkedIn