Blog
RPA Leaders See Employee Participation Essential for Automation Success
February 4, 2021
3 Minute Read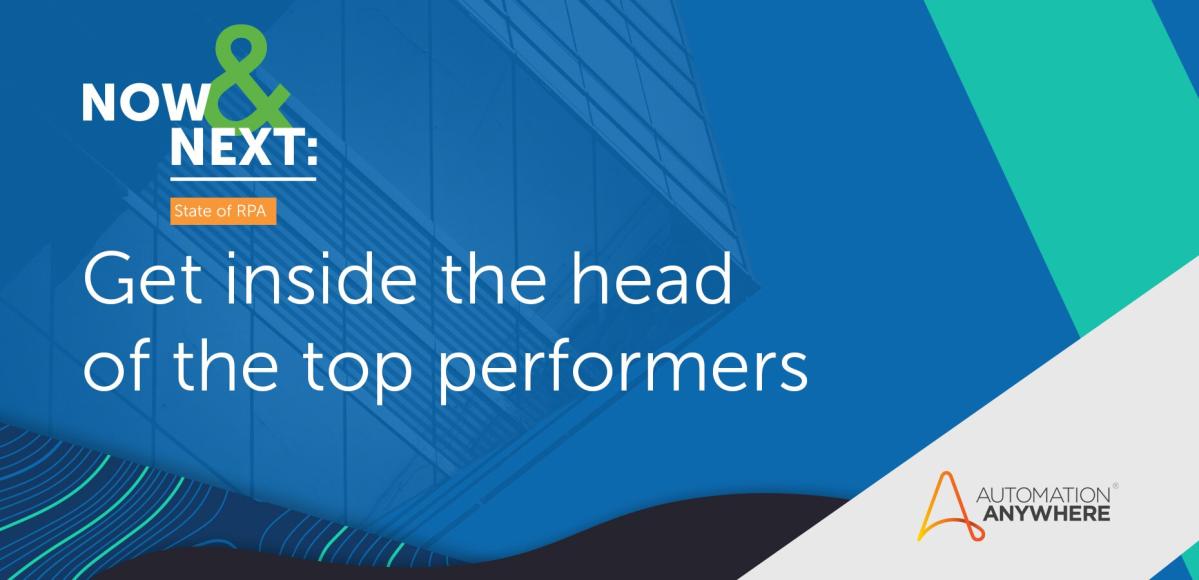 Executive enterprise technology decision-makers were recently asked about their Robotic Process Automation (RPA) deployment, including the return on their RPA investment (ROI). While the average ROI was 250%, some companies achieved more than 375%. One of the things those top performers share in common is the belief that active employee participation is essential to scale automation.
An independent research firm surveyed hundreds of decision-makers—CIOs, VPs, and other leaders—from Global 2000 and Fortune 500 firms, representing 11 industries and all digital transformation stages. The results of that survey, along with insights from Automation Anywhere customers (who have collectively deployed 2.6M software bots), were captured in the Automation Anywhere "Now & Next: State of RPA" report.

What sets the leaders apart
Top RPA performers differ from other survey participants in a variety of areas. Three of those differences have a theme, as mentioned before, relating to employees. Their responses focused on:
Higher-value work
Other survey participants listed improving productivity as the leading reason to deploy RPA—not the top performers. They placed greater importance on moving employees to higher-value work. The goal of improving productivity for RPA can lead to more routine, repetitive work getting done faster. The purpose of moving employees to higher-value work takes productivity to the next level. Human workers can focus more on their areas of expertise to solve complex, mission-critical challenges, explore product and service possibilities, and create a more significant, positive impact on the business. And that can lead to a more rewarding experience for the workers and new opportunities for companies to gain an edge.
A bot for everyone
RPA software bots are at the heart of automation and all the benefits that go with it. Easy to program, bots can interact with any system or application the same way human workers do. They can be used to streamline and accelerate processes. They can quickly and easily gather and analyze data and provide insights from structured and unstructured information sources. They can work with human workers or work on their own to move processes forward. They can even help discover processes to automate. And they can free workers for the higher-value work.
The top performers recognized the value bots offer, stating they believed 90% of their workforce could potentially use bots to help them in their daily jobs.
Citizen development
Work for one of the top performers and chances are you'll have an opportunity to become an RPA citizen developer. In their responses, they encouraged such a program—which goes hand in hand with a bot for everyone and moving to higher-value work.
Across every company, there is an untapped resource for scaling automation: employees who are subject-matter experts but not necessarily coders. With the right RPA platform, people can be taught to build their own bots for automating their repetitive, mundane business tasks. That means more users develop more bots to automate more things to enhance business operations—a good reason to encourage citizen development.

What else distinguishes the top performers?
Check out the "Now & Next: State of RPA" report. You can find out if total cost of ownership (TCO) ranks high on their list, how much they plan to spend on RPA in the next 12 months, and much more.
Get Answers in the Report.
About Catherine Calarco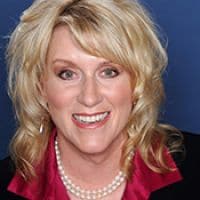 Catherine Calarco, vice president of innovation evangelism at Automation Anywhere, has more than 20 years of global leadership in life sciences, digital medicine, and technology. She's known for driving significant B2C/B2B revenue growth and developing innovative, award-winning digital health
Subscribe via Email
View All Posts
LinkedIn