Blog
RPA: A 2020 Must-Have for Shared Services
May 19, 2020
3 Minute Read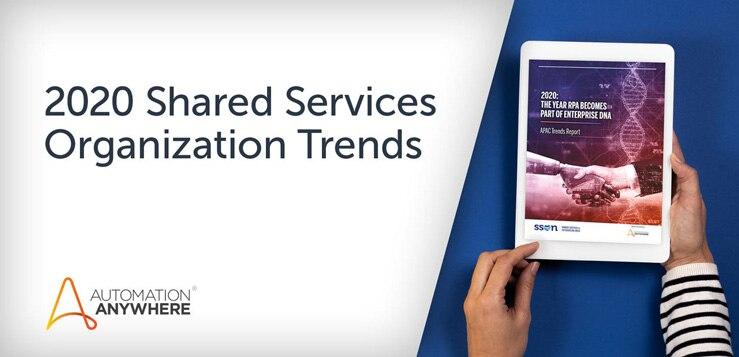 Since last year much has been said and written about the adoption of automation technologies into the workforce. In truth, it has taken the corporate world a while to test, trust, and commit to automation at work.
But 2020 is definitely the year of Robotic Process Automation (RPA) and intelligent automation (IA). The Shared Services and Outsourcing Network (SSON) makes this bold statement in a new report that says RPA will finally become embedded in the DNA of business services.
"Given that we are now four to five years into RPA adoption, we've definitely reached — and passed — a tipping point," says Barbara Hodge, SSON global editor, and author of the report.  
Why is this a bold statement? Because to date, less than 50% of the global Shared Services (SSO) and Global Business Services (GBS) have actually deployed RPA. Still, a more important finding of the recent SSON global survey is that only 10% of enterprises have not done anything about RPA — meaning 90% have either implemented or are in the planning stages of implementing RPA. This is big news.
Indeed, across all geographies, intelligent automation (IA) has been transformed from simply a tool to fix specific problems, to a value-driving competency with broader performance implications.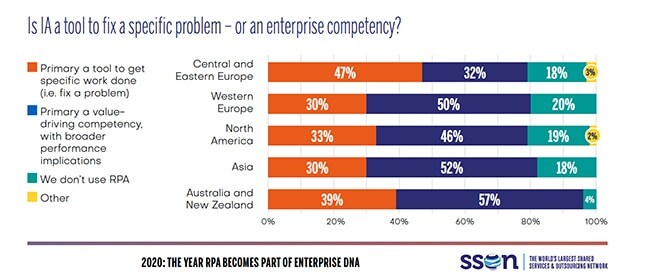 Figure 1: RPA is now an enterprise competency. Source: SSON "2020: The Year RPA Becomes Part of Enterprise DNA." SSON 2020.


APAC RPA trends in the modern enterprise
SSON surveyed SSO/GBS leaders in APAC and put together a report highlighting key RPA trends in that region. A detailed breakdown of the most effective solutions, the chosen advisor organizations, and the opportunities still untapped (think business analytics) are some of the many details covered in this report.
Some of their findings include:
Attended or Unattended. It's not surprising to see that over 60% of the respondents began their automation journey with attended automation. However, companies that successfully scaled their RPA efforts ended up opting for both attended and unattended bots.
Opportunities abound. Although finance is still the most popular function for automation initiatives, companies are seeing a surge in task automations within the HR, customer service, IT, and supply chain departments.
Education is key. Insufficient RPA expertise was listed as one of the major roadblocks for scaling automation initiatives. A user-friendly, cloud-native automation platform and RPA training resources that cover a broad range of knowledge levels can accelerate deployment and ROI. 

2020: The year RPA has been waiting for
The full report highlights both the challenges and opportunity trends for SSO/GBS practitioners that are incorporating RPA into their business processes. But one thing is clear: shared services organizations around the globe are embracing the thought of a human/bot workforce, and they are embedding intelligent automation into their overarching strategy.
But the benefits of RPA are not only reserved for SSO/GBS. With advancements in deployment models (on-prem, cloud, or hybrid), embedded AI capabilities, ease of access to online RPA training, and availability of pre-built bots, anyone will be able to automate.
SSON's new APAC Trends Report 2020: The Year RPA Becomes Part of Enterprise DNA.
About Bertrand Pithioud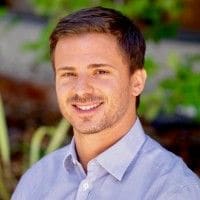 Bertrand Pithioud is a member of the global marketing team for Automation Anywhere. He is responsible for strategizing enterprise marketing programs to deliver a holistic digital experience for customers and partners.
Subscribe via Email
View All Posts
LinkedIn