Blog
Resilience Is Key to COVID-19 Business Survival
January 6, 2021
6 Minute Read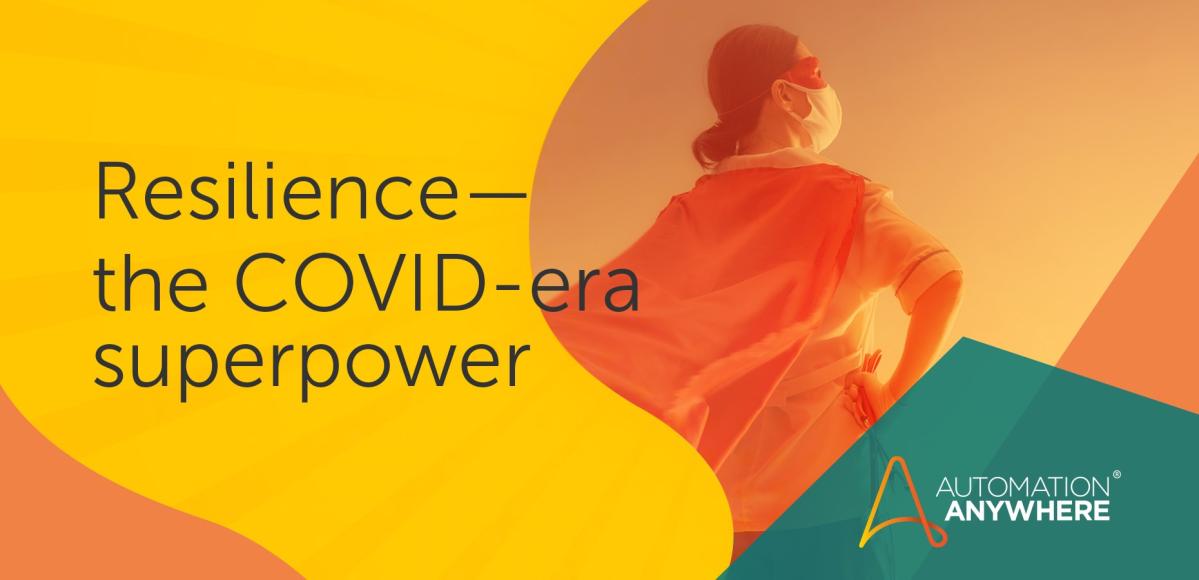 A farm boy sees his aunt and uncle killed by an evil empire's stormtroopers. Escaping and training to be a Jedi knight and a rebellion leader, he discovers his superpower that draws on a ubiquitous "Force." Using the Force, he saves the galaxy from tyrants.
Star Wars' Luke Skywalker story, where an everyday person finds a "superpower" that helps him evolve and face down calamity, has real-life connections to ways companies can combat COVID-19's effects.
We have all seen how COVID-19 has disrupted organizations' operations around the globe and upended what customers and employees have expected from leadership—and shattered what were previously rock-solid strategies. Yet, even in our chaotic 2020 business world, there is a superpower that can aid a company's survival and even boost its post-pandemic success. It's called resilience—and we can amplify its effects through Robotic Process Automation (RPA).
Lifting our burden of time-consuming manual processes, RPA makes us more flexible. Bots give humans space and time to build more meaningful customer and employee connections and experiences. They can boost cost-savings and operational efficiencies. They can even help a company soar into new areas of strategic focus. Equally important, they're affordable.
Here are four ways RPA can give companies resilience superpowers in the time of COVID-19.

Transforming new strategies into huge payoffs
Tricor Group, a leading Asian business expansion specialist, made a momentous decision in 2019 to focus on one key strength—corporate secretarial and payroll processes, an area where demand outpaced supply. The company completed a new, RPA-enhanced shared services center by 2020 that added 50% capacity in Tricor's payroll services and 30% improvement to employee productivity. While the effects of COVID-19 were smothering the cash flow and operations of other companies, Tricor easily balanced its workload and provided its 50,000-plus clients the extra services they needed, such as the rapid deployment of business resilience plans. The company saw a reduction in internal finance costs, topline and bottom-line growth, and greater liquidity while saving more than 10,000 hours.
The COVID-19 crisis forced universities across the globe to move to remote learning and university towns to temporarily lockdown. In Australia, the lockdown was a serious blow to the 565,000+ international students, whose tuition and spending had poured more than A$41 billion into the country's economy in 2019. Many, who were working their way through school, suffered serious financial hardship after losing their local jobs in the lockdowns. As part of the country's pandemic stimulus measures, and with the help of RPA, the University of Melbourne created a new, needs-based COVID-19 emergency support fund to rapidly process 4,000 grant applications and issue payments. The university's rapid response protects the students and allows them (and their potential post-COVID-19 tuition) to remain in-country until the pandemic subsides. The bots saved the university 4,500 hours in grant processing time.

Ensuring end customers breathe easier
Organizations that successfully adapt to new COVID-19-related customer needs are saving lives. As COVID-19 patient numbers spiked, managing the supply of oxygen for ventilators became critical—especially at the United Kingdom's Northampton General Hospital. Overworked staff had to make hourly manual checks on the hospital's two oxygen tanks. In just 12 hours, the hospital's IT department built an "oxygen bot" that extracts the data and calculates flow rates 24/7 without human intervention, ensuring demand is always covered, giving valuable hours back and increasing patient confidence in the care they receive.
Sometimes, people can't understand the pandemic information they find because it's not in their native language. Take Spanish speakers in the U.S. who may not recognize services available to them if the information posts are only in English. The lack of multi-language translations for key customer segments could hurt health organizations as well as their customers. Recently, 44 different Automation Anywhere partners and customers—including a provider of diagnostic services across 16 countries— made almost 100 downloads of an Automation Anywhere bot that can replicate a website into different languages and automatically translate the new text as soon as it's added.

Operating at superhuman speed wins races for relief 
COVID-19-era companies need new levels of flexibility to reduce errors and turnaround time. Before COVID-19, the vaccine development process required at least 18-36 months. Now, the race is on to drastically shorten the New Drug Application (NDA) phase of collecting data from animal studies and human clinical trials.
One pharmaceutical company used intelligent RPA to aggregate information from multiple sources and fast track the completion of regulatory documents, automating 33% of quality checks and cutting four months from the NDA process.
The financial sector requires flexibility to cope with massive new volumes during COVID-19. When the Colombian government ensured tax and financial relief for all consumer loans, the country's banks owed the huge volume of customers who applied for help a reassuring, timely response. One bank used RPA to review and recalculate capital and interest for anyone who submitted a request. A bot reviewed each application, collected credit information, and generated reports, delivering structured information that bank analysts could validate and confirm. The bank achieved a whopping 60% reduction in operating burden and reduced response time, with next-to-no complaints from applicants about lack of response.

Keeping remote employees engaged and productive
Businesses are rethinking how their people can work best and safest remotely. A tax and accounting company for 3,000 Japanese condominium management clients wanted to ensure staff under lockdown had the same access to its systems as in the workplace. The company built a bot that was activated and operated remotely to ensure issue-free access and deployed RPA to reduce the number of man-hours for repetitive, entry-level tasks during tax prep time.
Company staff had more time to collaborate on new ideas and use more creativity, knowledge, and understanding to gain useful insights from their highly accurate RPA-generated data. The result? They feel more valued and connected.

Find your resilience superpower
Organizations may not have control over pandemics, world-changing natural phenomena, or even economic downturns, but they can do a lot to make their organizations resilient. Now is the time to reimagine the future of work and what it will take to keep your company safe and well. 
Consider what legacy processes you should leave behind and what new or traditional ones will make your company stronger. Automation can help build this essential superpower: RESILIENCE.
About Neeti Mehta Shukla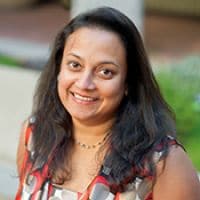 Company Co-Founder and Social Impact Officer, Neeti is committed to empowering non-profits and uplifting vulnerable societal groups through tech upskilling and making automation a global force for good.
Subscribe via Email
View All Posts
LinkedIn