Blog
Minimizing the Business Impacts of Unforeseen Global Events
March 2, 2020
5 Minute Read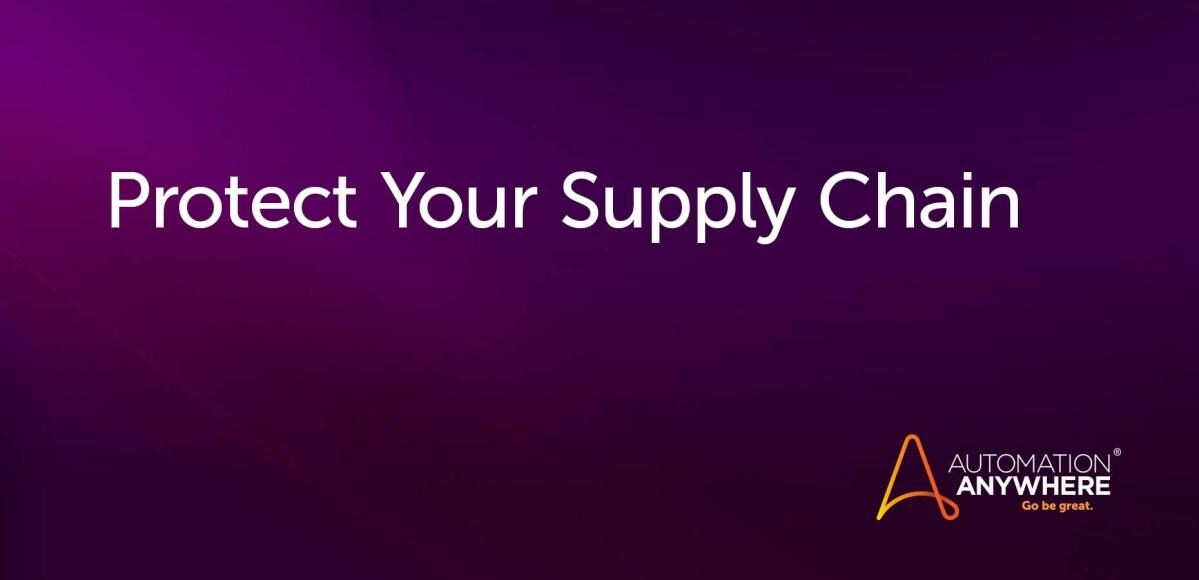 Coronavirus (COVID-19) could become the most significant epidemic or natural disaster to affect humans and businesses in recent times. Unfortunately, it hasn't been the only one. Remember the SARS outbreak of 2003 and all the earthquakes, floods, hurricanes, tornadoes, typhoons, etc. within the last 10 years?
These unforeseen global events always tend to disrupt business supply chains. For example, factories in China have temporarily closed as a result of COVID-19.
The center of manufacturing
China is, in all practical sense, the world's discrete high-tech manufacturing hub. It produces approximately half of the world's TVs and laptops, and the majority of smartphones and tablets. Many of world's leading automakers have plants there as well. Consequently, a lot of device suppliers and auto original equipment manufacturers (OEMs) have set up plants in China.
The COVID-19 outbreak has caused many of those manufacturing plants to shut down operations. As a result, fewer products are being manufactured and shipped out to the world.
Of the leading high-tech companies, Apple has been one of the most impacted by COVID-19. Foxconn, Apple's leading manufacturer of the iPhone, has been operating below capacity because of the virus. That could mean up to 10% fewer iPhones for the world market this quarter, according to The Economist. What's more, Apple may be forced to delay the launch of its next-generation iPhone.
Protecting your business
How can you safeguard your business and supply chain from unplanned global events such as an epidemic outbreak or natural disaster? Your organization may have already taken steps to mitigate risks, such as diversifying your supply chain pool with multiple suppliers and geographies. If not, that should be an immediate step.
You should also consider what scientists are exploring to identify treatments of COVID-19: artificial intelligence (AI). It's being looked at to handle businesses as well. Artificial intelligence with Robotic Process Automation (RPA), or intelligent automation, can help you build a resilient supply chain and provide better access to insights about your operations (see Figure 1).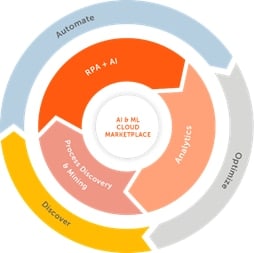 Working with intelligent automation
Let's assume an unforeseen disaster is threatening to disrupt your manufacturing supply chain and you need to execute a contingency plan. You'll have two critical challenges at hand that need to be managed simultaneously: 
Keep your nondisrupted "business as usual (BAU)" supply chain operations going.
Execute a contingency plan and bring up a backup supply chain network.
If your organization has an intelligent automation strategy in place and your supply chain processes are automated, it can greatly ease the pain of getting your supply chain back on track and generate incredibly valuable business insights along the way. These insights, coupled with advanced AI, can help ensure a strong supply chain for any future unforeseen events.
Let's explore these challenges in detail and how automation can come to your aid: 
Keep your nondisrupted BAU supply chain operations going.
A disrupted part of a supply chain, like a drowning man, can take down your BAU with it. As you wrestle to manage additional expert manpower and divert part and supply capacity from BAU to the disrupted area, it can take a toll on BAU — and run the risk of it getting disrupted too. Before you know it, you might have more than one crisis at hand.

Here, intelligent automation can help by taking over most of your BAU supply chain operations: material requirements planning (MRP), supplier onboarding, contract management, purchase order processing, receiving, and logistics. It will allow you to borrow subject matter expertise from BAU without jeopardizing BAU operations or adding temporary manpower.


Execute a contingency plan and bring up a backup supply chain network.
In a world where business runs on minimum inventory — both material and finished goods — companies tend to operate on a minimum required supply base. They contractually ensure their selected suppliers have a business continuity plan done and ready.

However, there are times when you'd need your list of alternate suppliers onboarded as quickly as possible. Either way, you're looking at an exponentially high volume of activities and an ability to run 24/7 supply chain operations. Manufacturers call it a war room scenario.

Here, intelligent automation will execute the mundane processes — e.g., onboarding new suppliers or rerouting shipments, adjusting receiving information, and working with third-party logistics suppliers as they update their system of records. These transactions require a volume of data to be processed and moved to and from systems.

A team of bots can do that, allowing your experts to spend their entire time negotiating, managing, and bringing new suppliers or new supply chain routes online. All this can be achieved without adding a lot of workforce.
Ensuring fast, accurate response
Once the disrupted situation is contained, you'll realize that the automation has created business insights around your supply chain. These are valuable to inform you how your supply chain worked, its response times, and supplier performance. If you have an AI program, this information can be golden for your data models.
In any unforeseen crisis, intelligent automation allows you to respond faster, in an accurate manner, without adding a whole lot of manpower — and it can save significant downstream cost that could result from service-level agreement penalties and expedited freight, etc.
The same virtues of automation ring true for everyday supply chain operations. Intelligent automation can help eliminate manual processes that lead to human error and duplication, resulting in higher accuracy and productivity. It will have a big, positive impact on the bottom line of your business.
Build a resilient supply chain
with intelligent automation.
About Amit Limaye