Blog
Is Your Contact Center Equipped for Success? RPA Can Help.
February 24, 2021
4 Minute Read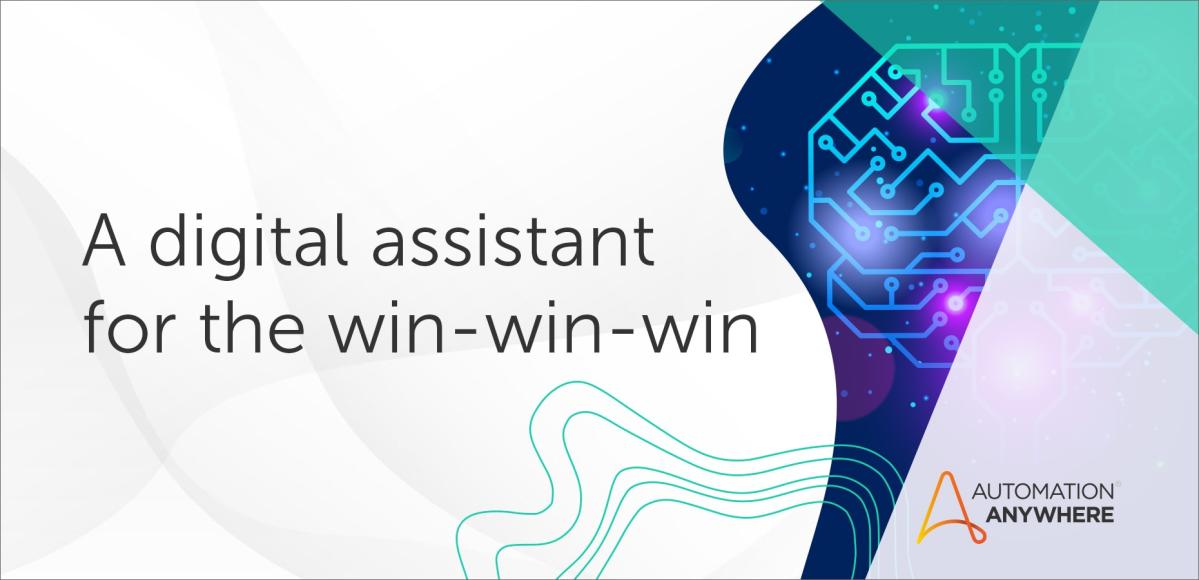 Contact center agents are tasked with providing quality, timely support to ensure customer satisfaction and strengthen competitive advantage. An adequate level of support is critical since a poor customer experience can directly impact the center's performance and affect its bottom line. In fact, 89% of consumers will switch to a competitor after a poor experience.
But what does it take to keep the contact center agents satisfied? Customer satisfaction and agent satisfaction go hand in hand. Agents who are satisfied with their job perform better, leading to a potentially positive impact on the support experience and increased agent retention, which is also good for business.

A solution to improve the efficiency of agents for better support can also make for better working conditions. And working conditions have only gotten more challenging for the contact centers today, resulting in the average turnover rate for agents in US centers ranging between 30-45%. Intelligent automation and digital assistants, in particular, can help agents meet their challenges and help improve retention.

What agents are facing
Online businesses such as Amazon have redefined customer support standards, pushing the need to increase customer satisfaction and service quality for all other contact centers. In addition, the COVID-19 pandemic has further changed how the market is serving customers, limiting face-to-face interactions and shifting customer service more to contact centers—increasing the volume and complexity of agent/customer interactions and the stress of agents who are likely working from home.
The demands asked from the agents are clear. They need to focus on the customer experience and solve the customer's problems quickly and effectively. They are measured on average handle time (AHT) for customer calls, customer satisfaction (CSAT), and first call resolution rate (FCR)—to name a few metrics.

Overcoming the obstacles
To achieve their goals, they need to be laser-focused on the customer, which is not possible when working in a traditional environment that still requires tasks to be handled manually. In those environments, agents spend an average of around one-third of their day switching between applications, such as Zendesk, Salesforce, Workday, and SAP, as well as custom and legacy systems, searching and updating customer data.
The application landscape keeps growing, with agents required to work with and learn dozens of different systems. Plus, customer information is often housed in many siloed databases—data that's needed to ensure proper service. The application landscape and disparate databases have created unnecessary complexity and frustration on agents who have become the human link between technology and the customer.

Using automation to empower agents
Many organizations have already deployed some sort of business process automation, mainly for well-defined, rule-based processes in the back office that don't require human input. But this approach doesn't work for traditional contact center scenarios, where there is a constant need for input from agents, escalations to managers, prioritization of tasks, and exception and error handling, requiring orchestration and end-to-end service.
The combination of the power of Robotic Process Automation (RPA) with a user-friendly interface can bring the benefits of automation to front-office processes and free contact center agents to focus more on customer interactions. It can help reduce AHT by more than 30%. It can also improve CSAT, FCR, and other metrics.

Meet AARI
Take as an example Automation Anywhere's digital assistant, Automation Anywhere Robotic Interface (AARI). AARI enables all users to simplify everyday tasks further, improve collaboration between teams, and offer best-in-class customer support—on-premises or in the cloud.
It provides an easy-to-use, RPA software bot-to-human interface. An agent can tell AARI the data to pull from disparate sources and AARI will task RPA bots to return with the data. The data can then be used and updated without the agent having to switch through different systems and applications. Agents can quickly and easily trigger automations based on agent activities, interactive voice response (IVR) sequence, application interaction, or after-call requirements. And that can be done from applications agents use every day.
Say an agent is working with Salesforce. The agent can run and manage an entire customer support process within Salesforce. AARI can put all the customer information needed at the agent's fingertips. It can:
Increase productivity by enabling agents to view and update all customer information from a single interface without replacing existing systems
Improve support by using automation to reduce call time and enhance efficiency
Boost the agent experience by using automation to eliminate mundane tasks and allow employees to focus on more meaningful work such as focusing on customers
All those benefits offer the potential to satisfy both sides of the interaction—a win-win-win for agents, customers, and the contact center.
Ready to Bring a Digital Assistant to Your Contact Center?
About Jorge Ruiz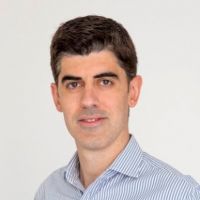 After studying computer engineering and working as a software engineer for more than a decade, Jorge Ruiz put that experience to work as a product marketer specialized in enterprise software and business process automation, which he's been focused on since 2013.
Subscribe via Email
View All Posts
LinkedIn