Blog
Collaboration and Technology: A Potent Prescription for COVID-19
March 31, 2020
5 Minute Read
With the magnitude of the coronavirus (COVID-19) outbreak, we're continuously reminded of the severity of this mysterious pandemic. The reach of the virus has become a stark reminder — if one is needed — that the pathogen knows no limits and that no corner of daily life is immune. Scientists, virologists, countries, and caregivers struggle to keep up with a population in need.
Simultaneously, this crisis has provided new insight into how modern technologies, such as artificial intelligence (AI) and automation, are the force of good and have become potent tools to advance public health and mitigate outbreaks. These technologies afford rapid access to data and the ability to swiftly track the virus's spread, and direct citizens to vital information from trusted sources.
It took researchers more than a year to sequence the genome after the SARS breakout nearly two decades ago. This time around, technology advances enabled sequencing the COVID-19 genome in less than one month, with early diagnostic tests for the disease coming soon after.
Telehealth has advanced as well, with remote, sophisticated hardware powering the ability to relay more complex physiological data over faster, more reliable internet connections — and provide real-time patient evaluations by remote experts. Location-enabled mobile apps now provide two-way audiovisual communications with doctors and patients, creating crowdsourced, real-time heat maps and disaster coordination. 
Collaborating to find solutions
Global health depends on government, healthcare, and technology organizations' collective ability to respond, contain, treat, and vaccinate to try to halt the virus outbreak that's infected more than 460,000 people worldwide with a global death toll of 21,000. In a time like this, each of us must look for ways to create a faster response, enable greater efficiency, and foster significant cross-industry collaboration.
A crisis such as COVID-19 can bring a global community together, and technology can be an important conduit to solve immense problems. For example, one of our technology partners in Macao, China, built a public service, GPS-enabled dashboard that shows current local COVID-19 statistics, sites of infection, hospital wait times, local availability of masks, bank status, and other useful information — updated every few minutes. 
In its first few days, nearly 10% of Macao's population logged on to receive real-time, trusted information — a crucial component to any public information strategy. Additionally, with today's sophisticated technological options, the Macao dashboard was launched only five days after the initial concept meeting. 
Beyond citizens accessing consolidated, relevant information, just as significant is the additional time provided to healthcare workers who were previously answering citizen inquiries, now addressed by the interactive map. Creating capacity through intelligent automation (RPA+AI) to augment human workers can produce a faster emergency response, greater efficiency, and cross-industry collaboration.
Automation empowers healthcare workers
Other examples of technology innovations helping the global healthcare crisis include the World Health Organization (WHO), which is collecting clinical data across the world. That data is entered automatically into a system using software bots — quickly and accurately completing forms without requiring manual input by any human healthcare workers.
Given scaling demand for medical supplies (one company in Japan is experiencing 5x as many orders as usual), many organizations have begun automating the order processing supply chain using RPA software. This efficiently and accurately processes orders to ensure products are distributed timely to regions in desperate need.
Another company is deploying Automation Anywhere RPA software bots to automatically record and monitor volumes of data effortlessly. The results: Healthcare services, hospitals, and clinics can optimize and extract the data to generate analytics for profound insights into diagnosis methods and different types of treatments.
There's much more we can do, together
Technology innovations are helping mitigate this crisis daily. However, more can be done if we all work together. For our customers and partners who may have their own employees working remotely now, we encourage you to attend our virtual RPA training sessions through Automation Anywhere University, where we offer a comprehensive library of self-paced courses to help you gain expertise in building software bots.
We've also expanded our A-People community for engineers and thought leaders to collaborate on critical problems like those we face today. In this space, we're sharing practical advice and use cases, such as the Macao portal, to help localities struggling with similar issues find potential solutions.
You'll also find vast amounts of information and the ability to join forums, obtain support, and share ideas and expertise. Tough questions are welcome and will be prioritized to address areas where we can work together to help mitigate impact to populations while giving relief to public health officials.
Finally, the free Community Edition RPA platform is available for those who want to try out intelligent RPA to automate some of your work so you can focus on the most important parts.
Join us for a larger purpose to allow technology to be the force of good that we know it can be.
Augment human workers with RPA technology.
About Prince Kohli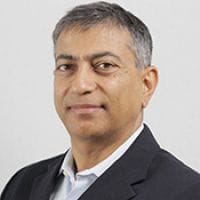 Prince Kohli serves as chief technology officer with experience building products and teams spanning cloud computing, enterprise software, network transport, systems, and security.
Subscribe via Email
View All Posts
LinkedIn