Blog
Bridge the Business-Technology Gap for Successful Automations
March 2, 2021
3 Minute Read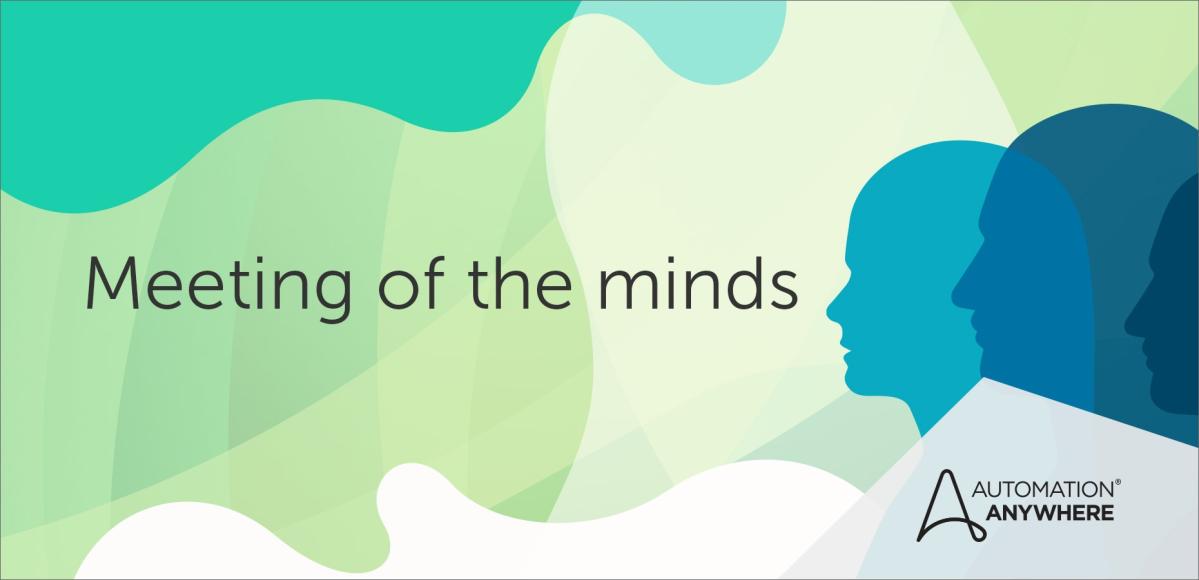 Even the most successful automations can begin with obstacles to overcome, especially when users have different perspectives and levels of technical expertise.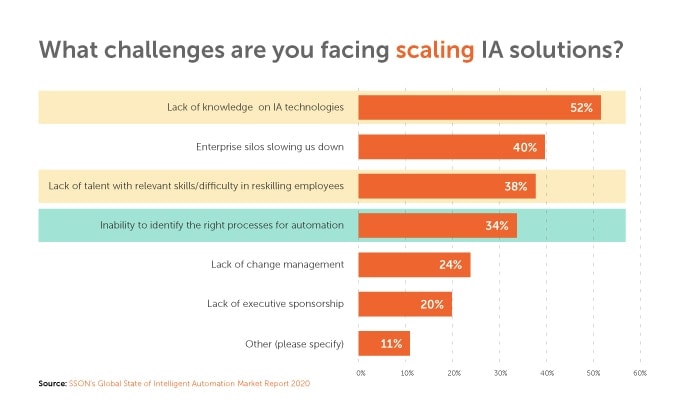 Automation projects primarily involve two groups of users: business and technical. Business users deal with processes, understand operational issues, and can benefit from automation. Yet, most of them are not technical, and if you ask them about their barriers, they respond "lack of automation knowledge and lack of technical skills." On the other side, technical experts have the technology and skills to automate, but they don't know which processes need to be automated.

Ensure successful automations
Automation success comes from the support and involvement of business users in the project. They need to feel comfortable and be ready to collaborate with technical experts on building automations and interacting with bots.
The challenge is that business users are busy with their current work and they struggle to find time and resources to meet with technical experts and consultants to explain what they are doing. Process documentation is rarely up to date and, often, it doesn't represent the real process, lacking crucial details for automation.
Yet, for successful implementation, techies need to know "everything"—every keystroke and mouse click, every possible process variation, breaking point, and exception. They don't know what they don't know, so they want to know as much as they can. Formalizing and documenting the process to that level of detail is an extremely time-consuming task and challenging given the average business user's contribution.
So, what's the answer? A process discovery solution such as the Automation Anywhere Discovery Bot can help. It's an easy-to-use tool for business users, capturing all the necessary process data for technical experts. By recording users' activities and aggregating those recordings into process diagrams, Discovery Bot creates comprehensive process documentation with the right level of details for accelerating automation projects.

Ensure human-bot collaboration
Business users can not only be challenged in working with human technical experts but also with the tools of automation: software bots. In one of my previous blogs, I referred to the book "Thinking, Fast and Slow" by Nobel laureate Dr. Kahneman. The author illustrates how bots perform better in tasks that don't suit the human brain. Therefore, with effective human-bot collaboration, a new horizon of productivity gains can be created, achieving the maximum performance from human and bots.
Yet, the "lack of knowledge, lack of skills" barrier can limit that successful collaboration. Business users need to learn how to engage their digital colleagues, which might be overwhelming for the less technical people. A digital assistant that provides a human-bot interface can help business users collaborate with bots within known applications.
With tools such as Discovery Bot and a digital assistant such as our Automation Anywhere Robotic Interface (AARI), the gap between business and technology can be bridged and allow business users to equally participate and even drive the digital transformation.  
Bridge the Gap with Discovery Bot and AARI.
About Semyon Sergunin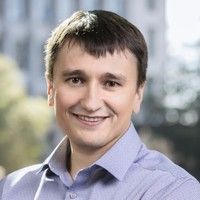 With a background in software development, B2B marketing, and sales, Semyon Sergunin has worked in automation technology for more than 15 years. He drives the global adoption of intelligent automation solutions, including IQ Bot and Discovery Bot.
Subscribe via Email
View All Posts
LinkedIn