Blog
5 Considerations That May Impact Your RPA ROI
February 23, 2021
4 Minute Read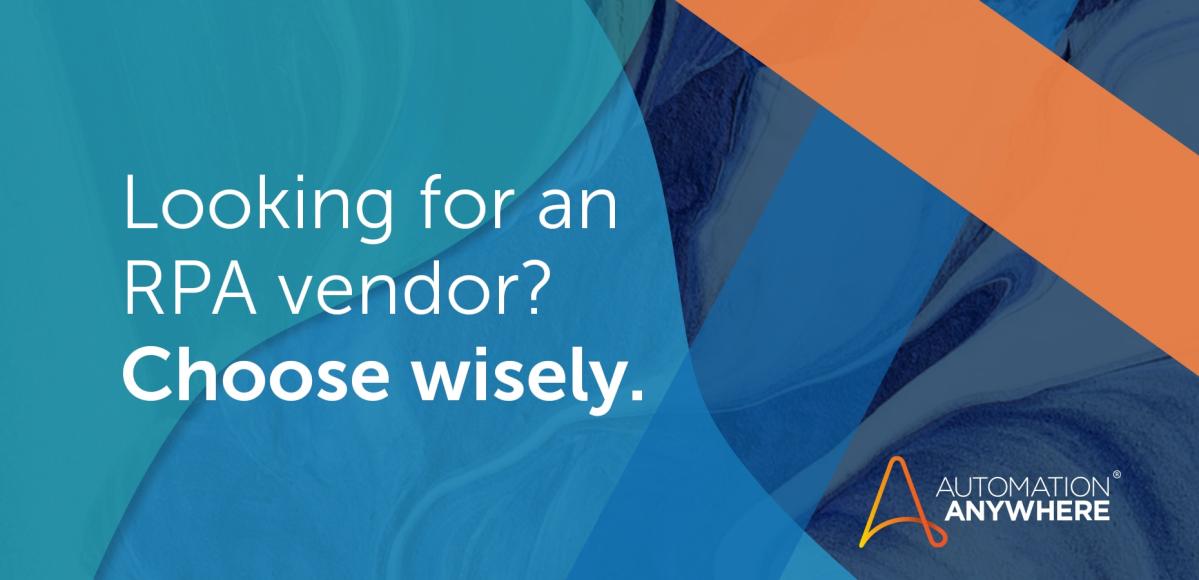 Being in charge of the automation initiative in an organization is never easy. You've convinced management to make the investment and implement Robotic Process Automation (RPA). Next, you need to choose a vendor. Then, you have to set up a team that will drive this initiative. Finally, when your project is up and running, you need to show the return on this investment to your management. But don't wait until this stage to start thinking about ROI.
According to research from the "Now & Next: State of RPA" report, organizations on average reached the break-even point in slightly under 14 months and achieved a 250% ROI on their initial RPA investment. At the same time, top performers achieved an ROI of 375%+. While these numbers are reassuring, high ROI depends on some crucial vendor selection parameters.

How easy can the platform scale?
It's a well-established fact: You can only experience real ROI when you are ready to scale. You can always start small and scale later, but you need to be sure that your RPA platform is prepared to scale whenever you're ready. For a truly scalable solution, cloud automation is a better choice. But it's best when you go for a cloud-native solution where you don't need to think about the extra cost of infrastructure and maintenance that come along with large deployments.
The platform should not increase the workload on your IT team—for two reasons. First, if you need to depend on IT for every update of the tool, you'll create a bottleneck in the process, which slows down the pace of scaling. Second, you'll need to hire more IT personnel as you scale, which will directly increase your total cost of ownership, decreasing ROI. Keep your IT happy and go for the cloud.

How easy is it to find automation-worthy processes?
Some companies prefer to go with a consultant to find the automation-worthy processes in the organization. Some do it with the help of internal analysts. But these are not so efficient if you are looking for rapid scaling. You need to automate process discovery to get an unbiased and complete picture of the organization's workflows. Additionally, with the help of process discovery, you can analyze the efficiency of the existing processes, get rid of bottlenecks if they exist, and then automate the most efficient version of a process. It's simple, efficient, and effective.

Is the tool user-friendly?
Most RPA tools need some kind of developer interference to build error-free bots. Choose a vendor with a platform that's easy to learn even for employees who may not have a technical background—for example, subject-matter experts or business users. By empowering these citizen developers to create their bots, you may reduce the dependency on your busy developers, which can accelerate the scaling. And more automation equals more ROI.

Is the platform well-known?
Every RPA bot needs a final touch from developers. If you're going for a less popular tool, it makes your job more difficult to find trained resources in the market. Then, you need to spend time training the developers, which will stifle your growth plan and may even increase your project costs. If scale and ROI are priorities, go for "known."

How secure is the RPA platform?
Gone are the days when security used to be only a concern of the IT department. We are now in an era when every employee should be aware of cybersecurity threats. While embarking on the RPA journey and aiming for a high ROI, you should not forget about the security threats a cloud platform can possess. You have to be extra cautious about it, as a single cyberattack can adversely affect your ROI. Be thorough in checking the level of security and compliance standards your vendor follows. And compare them with others in the market. Not all vendor security is the same.
In short, aim for scaling your RPA initiative while keeping your costs in check. This will ensure a higher ROI and a shorter payback period.
Get Other Tips for Achieving High ROI
About Upama Saha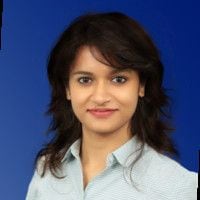 Upama Saha is a Senior Product Marketing Manager at Automation Anywhere. She focuses on pricing and packaging strategy of solutions and monitors how markets adapt automation.
Subscribe via Email
View All Posts
LinkedIn