Blog
Increasing Life Expectancy with AI and Digital Workers
July 10, 2019
4 Minute Read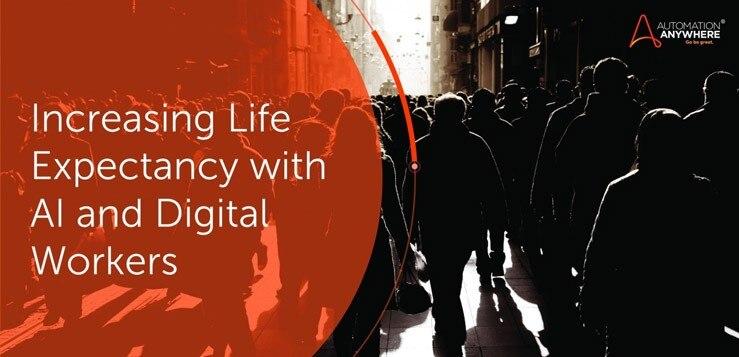 Although humans around the globe are living longer, life expectancy in the U.S. slipped to 78.6 years, according to Centers for Disease Control (CDC). After a half-century of mortality improvements, middle-aged people are now more likely to die earlier than they were in 2011.
Mortality rates for people aged 55–64 are increasing, while younger people and women are more often stricken. "Life expectancy gives us a snapshot of the nation's overall health," says Robert R. Redfield, director of CDC, "and these sobering statistics are a wake-up call that we are losing too many Americans, too early and too often, to conditions that are preventable."
Chronic disease is now the biggest threat to our longevity. The top 10 leading causes of morbidity include­ heart disease, cancer, unintentional injuries (including drug overdose), chronic lower respiratory disease, stroke, Alzheimer's, and diabetes. While facing these challenges, life sciences companies can use artificial intelligence (AI) and Robotic Process Automation (RPA) to transform time to market for life-changing drugs and to raise life expectancy to a ripe old age.
Life sciences companies can help people live better at any age
The CDC study found that we're not just living shorter lives, but we're also living sicker lives. Of the 78 years, we can expect to live, most of us will only get to enjoy 67.7 of them free from illness and disability.
Conventional medicine has a role to play. Life sciences companies are rising to the challenge of the chronic disease epidemic by accelerating drug testing and changing the operational model while also redefining the role of the patient.
New drug discoveries and alternative treatments are also fueling innovation. According to a study by Tufts Center for the Study of Drug Development, bringing a new prescription medicine to the market is now estimated to cost drug companies $2.6 billion. However, new technology, such as AI-powered Digital Workers, is reducing costs while increasing speed to market for research and drug approval for fast-tracking pharmaceuticals to patients.
Is there an advantage to having a Digital Workforce?
The emerging new Digital Workforce is ideal for life sciences companies because these AI-infused bots work well in situations where lots of data needs to be handled and information needs to be integrated into multiple systems. For example, companies including Amgen, Boston Scientific, Cerner, and Eli Lilly and Co. have all used AI and RPA when collecting, sorting, analyzing, and sharing data that are key for bringing new drugs to the market faster.
Digital Workers from the Bot Store can speed up data processing with uncanny accuracy, leaving more time for humans to perform high-value tasks. Digital Workers are also helpful in engaging with patients, assisting in addressing adverse events and medical condition inquiries to provide the necessary support for behavior change, as well as adherence to therapies.
In addition, specialized bots are ideal for life sciences companies to extract specific information from multiple research documents.
Pursuit of functional medicine with advances in AI technology
Digital Workers are now well-versed in a wide range of AI capabilities, such as:
Natural language processing: for understanding sentences and extracting meaning to convert into data
Speech recognition: the ability to hear and interpret audio
Computer vision: the ability to analyze images and scanned documents to extract data
Machine learning: leveraging large amounts of data passing through a system to teach machines including other bots about how to respond appropriately
Deep learning: based on artificial neural networks, trying to replicate the workings of the human brain
What's the impact of Digital Workers? 
New Digital Workers provide a potentially game-changing technology for life sciences with their ability to read and interpret unstructured data and convert it to structured data while syncing the information to various processing systems, saving time, resources, and lives.
Digital Workers have helped life sciences companies:
Increase return on investment by up to 628% by automating repetitive tasks in just 6 months
Reduce errors by 100% for several processes
Save time for humans to focus on creative and innovative work
Provide a happier workplace in just 10 weeks using AI and RPA technology in combination
There's no biological cap to human longevity
We don't have to accept living shorter, unhealthier lives. We can take control of our lives to lessen the risk of chronic disease, and we can look to innovations from life sciences companies to slow the chronic disease epidemic. Life sciences companies are unlocking the power of data to fuel innovation, bring drugs to market faster, and increase the span of human life.
Be part of the evolution
in life sciences.
About Catherine Calarco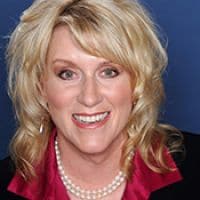 Catherine Calarco, vice president of innovation evangelism at Automation Anywhere, has more than 20 years of global leadership in life sciences, digital medicine, and technology. She's known for driving significant B2C/B2B revenue growth and developing innovative, award-winning digital health
Subscribe via Email
View All Posts
LinkedIn