Blog
How CIOs Can Make the Most of 2022 Automation Trends
May 12, 2022
7 Minute Read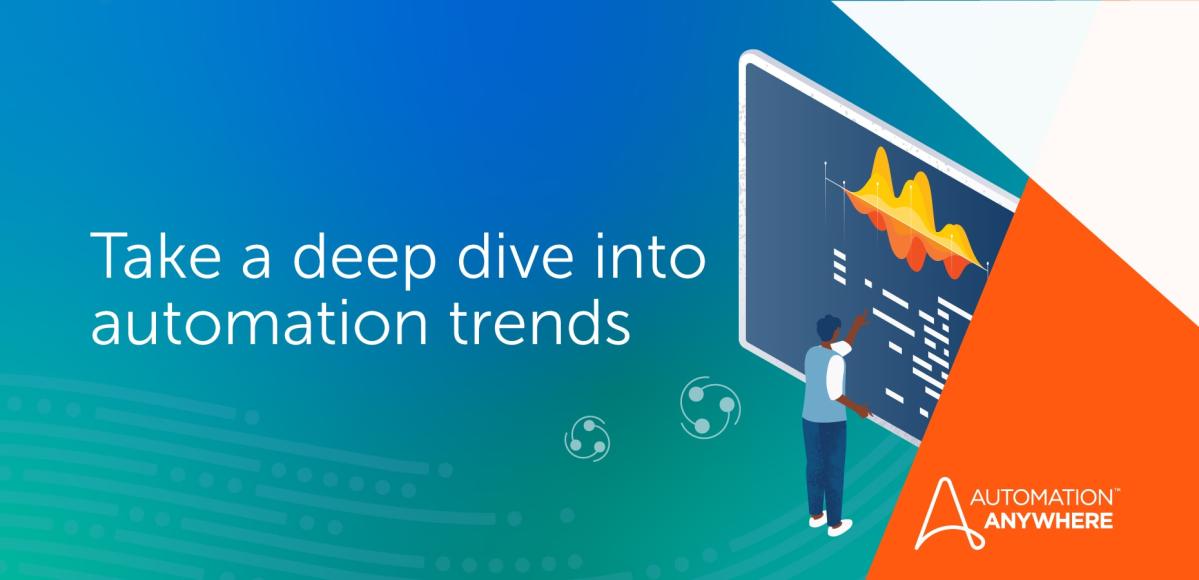 The world around us has changed in the last two years. Corporations have realized that building resilience in their operations isn't just a matter of improving their margins but a matter of survival. And they've come to see how digital transformation utilizing intelligent automation can play an essential role in business survival.
This shift in corporate mindset has made it easier for chief information officers (CIOs) to promote the business case for technology investments. And it has had a significant impact on the role of the CIO with the IT team, moving from background technology developer and "fixer" to forefront strategic partner in running the business and ensuring survival.
Even so, the path to digital transformation is not without its challenges. Often, there needs to be a shift in how corporations operate and how their staff across an enterprise view and are prepared to embrace intelligent automation.


Watch the webinar, "Future of Work: How CIOs are responding to automation trends"
At the end of April, I met with two other industry thought leaders, Shelly Kramer, a founding partner and senior analyst at Futurum, and Sumit Johar, CIO at Automation Anywhere, to explore a deep dive of automation trends for 2022 and best practices to make the most of those trends and technology.
Our unique conversation, the on-demand webinar, contains not to be missed information and insights that can be applied to your operation to build resiliency and help ensure ongoing success. Following are highlights from that discussion.
I asked Shelly and Sumit what they view as top automation trends. "The first trend that I'm noticing is the possibilities on what you can automate, how quickly you can automate, and what kind of skill set you need to automate—all of that is changing," said Sumit. "The possibilities are exploding."
 
Automation then and now
Ten years ago, automation was a mysterious technology that ran in the background. You needed high-tech knowledge workers to configure the rules in a cryptic language, and there were limitations on what kind of tasks it could automate. "Automation solutions could not read an email as humans can. They could not infer the contents of a document," said Sumit.
But that's changed. The combination of artificial intelligence (AI), computer vision, and automation technologies is extremely powerful. You can automate many more tasks, and you don't always need a specialist, an experienced developer, to build the automation for you. Already, the impact of automation and AI is being felt in the consumer market such as with self-driving cars and Alexa. Soon, the same kind of impact will be seen in enterprises.
Another related automation trend is that the line is blurring between humans and digital workers. "Digital workers are starting to take up more tasks like human beings," said Sumit. "Automation is not a background technology anymore. It has a face. It can engage with users with the help of natural language processing and other conversation technologies. It's hard to distinguish if you are working with a human or you're working with the digital worker…and it's making the human/bot engagement a lot friendlier." That's helping the adoption of automation technologies as users, especially business end-users, are starting to understand the power of possibilities and asking for more automation options.
 
The workplace has changed
And what trends does Shelly see? "I'll springboard off Sumit's comments. The workplace is going through a significant shift and spurred along in the last couple of years by the pandemic. We're seeing the status quo, the way we've always done things, is no longer good enough, and it's no longer interesting enough."
Now, more than ever, the workplace is a combination of environments—hybrid and onsite. If businesses want to keep employees today, they need to provide jobs that are flexible, interesting, and compelling, with growth opportunities. And intelligent automation can help businesses achieve that job experience by taking the mundane, boring tasks out of human hands and giving the tasks to digital workers. "We're looking at a generation of human workers who are digital natives, who understand technology, who thrive in the digital world," said Shelly. "And they're excited about work that allows them to do cool and innovative things," which is made possible with intelligent automation.
 
Showing the impact
"And my second trend is I'll take a Jerry Maguire moment and just say 'Show me the money,'" said Shelly. "What I mean is you don't have to take my word…Automation will show its impact…it's going to deliver some amazing results. Like application processes that used to take two days to complete can be done in seven minutes.
"We can look at some of the automation solutions we're deploying and the value automation is bringing to the bottom line in a way that we weren't able to do before…Now, we're able to prove use cases in definitive ways. And that's exciting not only for a CIO but for every senior leader."
 
Best practices for success
Those trends offer great opportunities—and what will it take to make the most of those trends and technology for the benefit of the future of work? 
The recommended best practices for implementation cover various areas, including democratizing automation with users across the enterprise. CIOs need to find ways to engage their business teams so that the teams are not just consumers of the technology but able to play an active role in automating their processes. 
"We have automated close to 150 processes internally," said Sumit. "And all of this is done with the help of 450 bots. That is saving us 45,000 hours of employee time every year, which means my employees spend more time on activities, and tasks, which are more meaningful, creative, constructive, and productive. We've implemented processes across different business verticals like HR, finance, and legal. And we have done it by leveraging a center of excellence (CoE) team that's led by my team, but the team works very closely with business partners.

Establishing a CoE team that works with business
"Now, for those on a similar automation journey, I recommend that at some stage in your automation journey, you set up a center of excellence (CoE) that makes it easy to train and enable your business teams so that they become part of your building automation program. It needs to be done in a way that sensitive areas like administration, security, and best practices are not compromised."
But the best practices should not just focus on internal staff and operations. As Shelly said, "Our research shows that our customers are looking for and expecting technology to be an integral component of their experiences with brands. They want richer, deeper, more personalized, more immersive user experiences. And that's where automation can play a significant role.
"Businesses need to start thinking more about automation and the experience from a customer-centric standpoint, how we can leverage automation to help our customers have the best experience possible," which, in turn, will help with corporations' resiliency and a successful future of work.
Those are just a couple of the recommendations from the webinar. Check out the discussion to learn more.

Automation is the future of work
Going forward, automation technology will play a much bigger role in how businesses are run than ever before. In fact, business and technology will be so overlapped that it will be difficult to separate one from the other—the success of one will directly affect the success of the other. And CIOs and IT leaders will be at the forefront of business leadership, decisions, and continuity for that success. This is probably one of the best times to be a CIO, helping to shape the future of work.  
Get All the Webinar Information and Insights.
About Catherine Calarco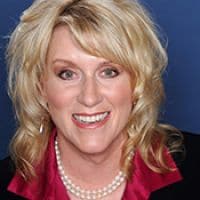 Catherine Calarco, vice president of innovation evangelism at Automation Anywhere, has more than 20 years of global leadership in life sciences, digital medicine, and technology. She's known for driving significant B2C/B2B revenue growth and developing innovative, award-winning digital health
Subscribe via Email
View All Posts
LinkedIn