Blog
Improve Your Workload Productivity with RPA
February 14, 2019
4 Minute Read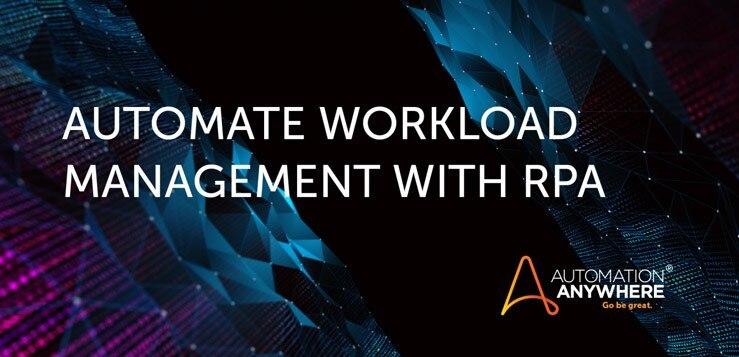 It's time to automate your workloads, and Robotic Process Automation (RPA) is the quickest and best way to do it.
Your productivity improvement can be quite simple, thanks to RPA. Common, repetitive tasks, especially in the area of workload management (WLM), can be automated so that they're done in the background, quickly and accurately with only minimal intervention.
The release of Automation Anywhere Enterprise version 11.3.1 automates workload management on an industrial scale. Enterprise manages processes from a holistic perspective — managing and prioritizing queues based on the business value and service-level commitments.
In other words, the WLM feature in Enterprise determines and prioritizes the best actions to take for your business, based on processes you define.
Let's say a large manufacturer receives an urgent order for 10,000 widgets from an important customer who wants them tomorrow. But the manufacturer already has a queue of running bots, and this new order needs to be moved to the top of the queue.
The Automation Anywhere Enterprise WLM feature enables the manual prioritization of the new job and does so without stopping the entire process. There's no interruption to the work process.
Dynamically scale workloads
In the above rush-order example, the usual time frame for producing 10,000 widgets was 55 hours — way too long to meet the customer's demand. The WLM feature has built-in service-level agreement (SLA) calculators to dynamically scale a company's Digital Workforce, quickly and automatically increasing the number of bots until the next-day production time requirements are met.
WLM does this via its built-in SLA calculators and Automation as a Service (AaaS), enabling the admin to either scale the Bot Runner pool to meet the deadline or choose to incur a predetermined penalty. The cost/benefit decision-making power lies squarely in the admin's hands.
WLM handles the mission-critical stuff
Today's enterprise usually involves several business entities. Fortunately, with WLM, Bot Runners in one business unit can use APIs to trigger Bot Runners in other business units.
Further, queues can be fed through an API and then chained together for even greater efficacy. And, because each queue has Bot Runner pools, devices from one queue can step in and take over the processing task in another queue, if a device goes down. Translation: WLM provides very high levels of redundancy, offering the stability and availability enterprises can rely on to run their mission-critical operations.
A case study
WLM, like RPA in general, is extremely appealing to insurance and financial services organizations because of the flexibility and scalability it brings to established processes and workflows.
For example, a finance company may process tens of thousands of mortgage loan applications every week. WLM allows the organization to perform tasks such as providing faster service to those customers that have applied for higher loan amounts, filtering and sorting loan application queues by amount, and then processing them.
In other words, workloads can be processed according to customer priority segmentation, set by the organization's business units.
The human decision-making option
Another important aspect of WLM is the flexibility to add personal decision-making into the loop. In the financial services client example, the bank receives mortgage loan applications in three states:
Applicant's credit is good — application goes into "success" pile and is processed accordingly.
Applicant's credit is bad — application goes into "failure" pile and is not processed.
Applicant's credit is borderline and may be missing some documentation or information that could get it across the finish line.
The last group — borderline cases where the debt-to-income ratio may be just below the acceptable threshold — was proving problematic for the bank. Each time a borderline case came up, the whole queue process had to be stopped while a human intervened to resolve the case. This clogged the system and resulted in delays for the bank.
With WLM, however, the system can reroute the borderline application for processing by a human without interrupting the whole process. The human can take whatever steps are needed to validate and approve the loan, such as reaching out to the applicant for missing documentation, and then put the file back into the queue. Meanwhile, the queue keeps moving.
Similarly, if the system encounters an error or exception, a human can step in and provide exception management, fix the issue, let the bot carry on, and process the loan application. This translates to fewer disruptions and delays for the bank.
Automating workload management
Now is the perfect time to implement RPA in your organization's workload management processes. Automation Anywhere Enterprise WLM capabilities will allow you to meet — and beat — SLA requirements and dynamically scale bots to accommodate spikes in workloads, all while allowing non-disruptive employee intervention as needed for corner cases, which require personal human interaction.
See the benefits of RPA
for your organization.
About Shobhana Viswanathan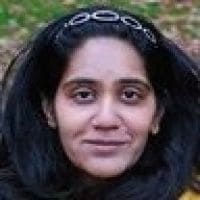 Director of Business Development Shobhana Viswanathan capitalizes on her strong blend of technical, business development, and marketing skills — particularly in cloud computing, artificial intelligence, and RPA — to understand and match technology to business and market needs.
Subscribe via Email
View All Posts
LinkedIn