Blog
6 Trends Shaping the Future of Work
February 28, 2022
8 Minute Read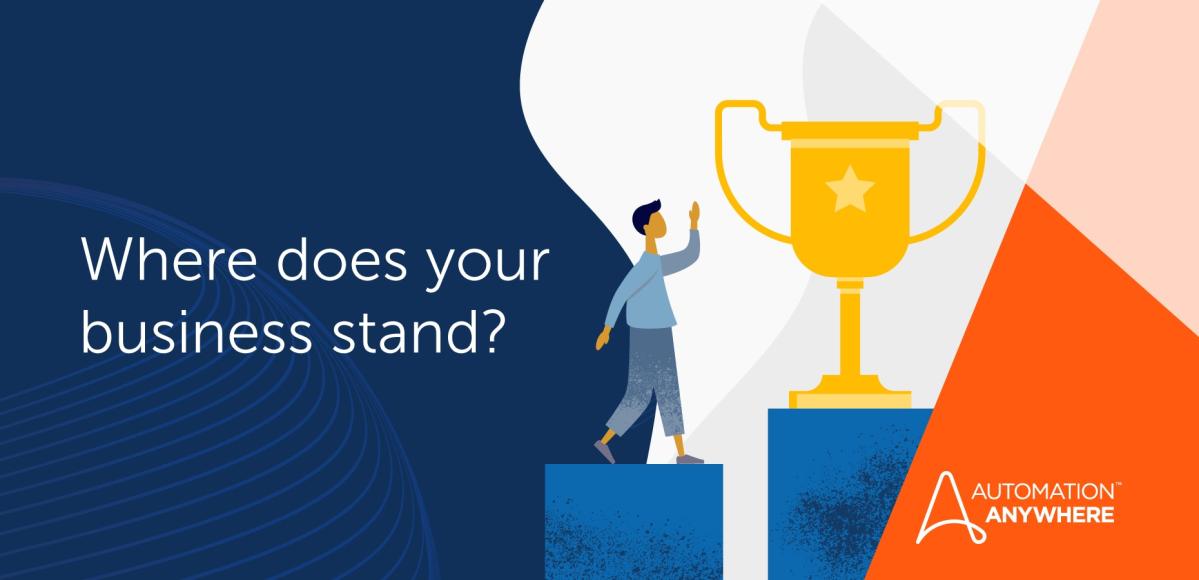 The world of business has a new normal that has been brought on in large part by the pandemic. It's a world of challenges. But it's also one of opportunity.
We have the chance to reset how business is conducted to be more successful. It can be done with an increased commitment to employee and customer well-being. Add to that, organizations should look at adopting innovative operational practices and technology, such as advances in intelligent automation, to overcome the challenges and thrive. Following are six of the industry trends that are shaping the foundation of the future of work—and the time away from work—and the role of intelligent automation in that future.
 
Trend #1: Pandemic becomes endemic
The pandemic has created a ripple effect, leading to a variety of potentially ongoing situations such as supply chain issues, an increase in a hybrid workforce, labor shortages, and employee burnout. To stay on top of whatever the endemic throws at them, organizations have made the digital transformation and technological innovation top priorities in their business continuity strategies. 
In 2022, the market will see a jump in intelligent automation (IA) adoptions across nearly every industry—to improve operations in multiple ways, including streamlining and accelerating processes, improving enterprise visibility, responsiveness, resiliency, and security, along with enhancing employee and customer experiences. For example, intelligent automation, combining Robotic Process Automation and artificial intelligence, provides end-to-end visibility and agility for supply chains to adapt to rapid changes dynamically. As an industry example, with the advent of the pandemic, intelligent automation adoptions have increased dramatically in healthcare organizations to modernize care and support. Add in cloud capability, and intelligent automation can accelerate time to value, accessibility for a hybrid workforce, and ease of use.
According to Automation Anywhere research, 57% of surveyed organizations expect to invest in RPA and intelligent automation over the next 12 months, with the number of software bots doubling during that timeframe. And the cloud is becoming the platform of choice for RPA deployment, with 67% of new customers choosing cloud over on-prem solutions.
 
Trend #2: The rise of MacGyver leadership  
In the TV show, MacGyver is someone who can quickly assess a challenge and create a solution with the tools at hand. Companies are experiencing challenges they've never met before. They need a MacGyver sitting at the nexus between disciplines and navigating those challenges with innovative solutions while proactively bringing staff along.
In the words of Forbes, "Don't be afraid to think outside the box… Being prepared for anything, be it a pandemic or some other type of unexpected emergency, is the key to survival. As we slowly make our way to the so-called new normal, the organizations that will emerge victoriously are those that are willing to quickly adapt and evolve accordingly, and technology will continue to lead that charge."
And in terms of what intelligent automation can do to help, "IT process automation solutions are capable of supporting far more tasks, processes and workflows than many even realize." For one thing, the technology can break down data and infrastructure silos, giving leaders the visibility and access they need across disciplines and throughout an enterprise to aid with brainstorming and decision-making.
 
Trend #3: What is real gets fuzzy with the metaverse and virtual work
This trend is worth noting, although its future is not clear. The pandemic has sent more people to the Internet for work, socializing, and shopping—from the real world of brick and mortar and human contact to the virtual world of representations. In 2020, more than 80% of consumers worldwide shopped online. At that time, 69% of employees worked from home, navigating the virtual world. In terms of getting work done, intelligent automation was there and continues to play a critical role in accelerating and streamlining the processes.
With the move to the virtual world, there is still a human need for more connection and real-world experiences. How will the introduction of the metaverse affect that need? Let's start with a definition. Metaverse (or 3web) has been called the next-generation Internet. Here's a longer definition:
"The metaverse will be an online virtual world with augmented reality, virtual reality, 3D holographic avatars, video, and other means of communication. It will be a hyper-real alternative world for you to coexist in. Think of attending a conference, taking a virtual trip, or going to a concert in this virtual world. You will have your avatar and it will feel like you are actually there." Intelligent automation with its artificial intelligence has the potential for handling a variety of processing duties in the metaverse, including natural language processing (NLP).
The question is, how popular will virtual work and worlds be? Will people want to increase their virtual life? Or would they rather spend more time out in the real world and connect with people in person once the pandemic goes away? Our human brain and bodies thrive in nature and in being with others we care about.  That need and those experiences will drive what we value in the virtual world. How are we designing our future?  Time will tell.
The next three trends focus more on employees and customers.

Trend #4: Kindness is a superpower
A happy employee is a productive employee who is committed to the business. The pandemic has greatly affected that happiness with the threat of illness and livelihood and the requirement to shelter at home. Workers have been required to balance personal and work life from the home office, adding new challenges to their stress plate. As a result, corporate leaders need to focus more on the employee experience, on taking care of employees for their well-being.
From the Harvard Business Review regarding a 2020 human resources survey, "94% of companies made significant investments in their well-being programs; 85% increased support for mental health benefits." According to Gartner, "Managers who display high levels of empathy have three times the impact on their employees' performance than those who display low levels of empathy." Intelligent automation allows managers to have more time to be empathetic and focus on employees by automating the managers' repetitive administrative processes.
Of course, there's more to employee happiness than just mental well-being. "In 2022, executives will need to address how they are managing fairness and equity and achieving accountability and motivation across the increasingly varied employee experience." Intelligent automation can help executives quickly and easily gather internal and external data to help assess what's fair in a company and market.

Trend #5: Future of work is more human: free the workers!
Imagine a worker handling repetitive, mundane tasks day after day after day—not a good scenario for job happiness as well. Finding ways to free up workers from those tasks so that they can focus on more fulfilling work is an existing trend that will continue.
Workers are also being empowered with new skills as the result of advances in technology and emerging occupations as well as from hiring-from-within initiatives. According to the World Economic Forum, newly emerging occupations are set to grow up to 27%, with a potential 133 million new jobs resulting from the shift in the division of labor "between humans, machines, and algorithms."
 The future of work is human, with help from intelligent automation. IA will be deployed to assist and help to retain employees. It automates the mundane, frustrating tasks that used to be handled manually. Management and staff can spend more time on higher-value, more enjoyable projects. They might even be able to spend more time away from work, with friends and family—raising the happiness meter.
Intelligent automation on a low-code/no-code platform makes it fast and easy for anyone to create a software bot—to learn new skills and become a citizen developer—for handling tasks. Democratizing the technology across the workforce is now trending. Fact is, based on Automation Anywhere research, organizations predict that about 32% of their workers will use bots within the year.
 
Trend #6:  Customer service drives business success
One area within most organizations that is going through a dramatic change is customer service. The trend is to automate the first line of contact—the contact center—as much as possible. Providing excellent service will equate to business growth and, perhaps, survival. Serve well or disappear.
Consumers today expect a quick, easy experience when dealing with customer service. They want accurate, complete, and personalized information. The support should be always-on, available on any channel.
The trouble is, a contact center with legacy infrastructure is challenged to deliver that level of service. Agents are forced to conduct "swivel-chair" maneuvers, manually accessing customer data from multiple siloed systems, which can compromise the average handle time, affecting customer satisfaction. Swivel-chair maneuvers can also frustrate agents, affecting their satisfaction, which touches on trends #3 and #4.
And that's a critical point because the customer experience is a direct result of the employee or agent experience. Companies that excel at the customer experience have more engaged employees than companies with a record of a poor customer experience.
Enter intelligent automation. It can automate actions such as calling up customer information, updating a customer's profile, creating a refund, and routing a call. It can simplify and accelerate the agent experience and give agents more time to focus on the customer conversation. "What took minutes to accomplish can be reduced in time to seconds, pleasing customers and agents."

Going forward
In 2022, we still need to figure out some major issues and align to solve global challenges. But, as I wrote in the introduction, there's also an opportunity to reset regarding a commitment to workers and customers and utilizing innovative practices and technology. Think of 2022 as the year of transformation to work and live better.



Get More on the Trends of 2022.
About Catherine Calarco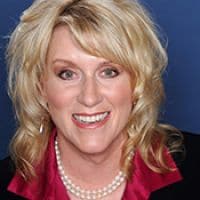 Catherine Calarco, vice president of innovation evangelism at Automation Anywhere, has more than 20 years of global leadership in life sciences, digital medicine, and technology. She's known for driving significant B2C/B2B revenue growth and developing innovative, award-winning digital health
Subscribe via Email
View All Posts
LinkedIn