Blog
Three steps to accelerate your cash flow with AI-powered automation
April 20, 2023
5 Minute Read
Featured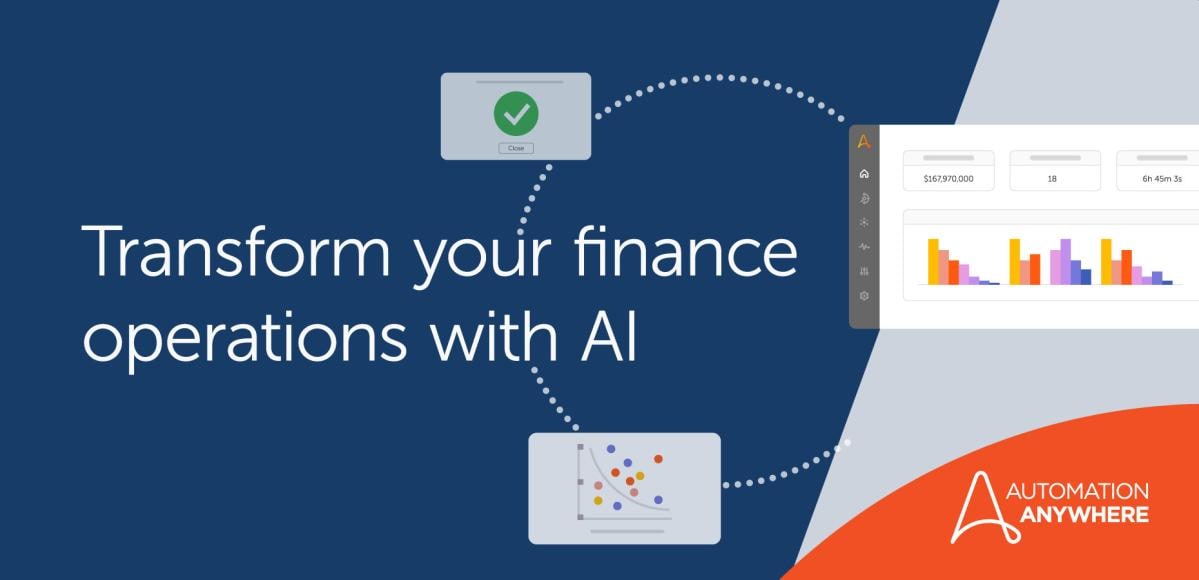 The role of the CFO and the finance organization has transformed from simply recording and presenting financial information to becoming a critical business partner and strategist, providing valuable insights to the CEO. The CFO is instrumental in driving transformational change, improving financial performance, and achieving cost savings.
A recent survey by the Wall Street Journal found that over 50% of CFOs prioritize cost management in 2023, while 74% agree that labor costs are likely to increase. In response, 84% of CFOs plan to implement automation and digital technologies to free up employees for more valuable tasks.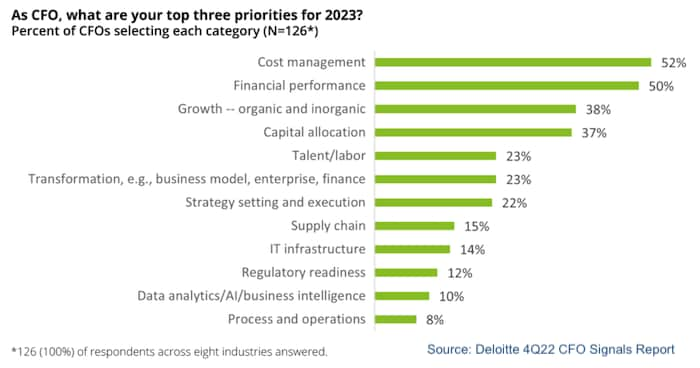 Role of intelligent automation in finance
Finance covers a wide range of functions, including procure to pay (accounts payable), order to cash (accounts receivable), record to report (financial operations along with financial planning and analysis), and payroll. Intelligent automation of finance processes can improve efficiency and reduce errors caused by manual data entry or siloed data. Automation can also accelerate decision-making by providing timely financial information and relevant insights. Additionally, mapping finance processes with process discovery tools can help identify additional areas for improvement.
Artificial intelligence (AI) has the potential to completely transform finance by harnessing the power of vast internal and external sources of data to enhance every aspect of financial operations. In particular, generative AI and automation can bring significant benefits to the finance and accounting industries, including:
Fraud detection: Machine learning algorithms can be trained to identify patterns and anomalies in financial data, helping to detect fraudulent activities.
Financial planning: AI algorithms can analyze historical financial data to predict future trends and help with financial planning and budgeting.
Invoice processing: Automation can streamline the processing of invoices by automatically extracting information from invoices, matching them to purchase orders, and routing them for payment.
Risk assessment: Machine learning algorithms can analyze financial data and market trends to identify potential risks and help with risk assessment.
Credit scoring: AI can analyze credit data and other relevant factors to determine creditworthiness, helping lenders make more informed decisions.
Overall, generative AI and automation can increase efficiency, accuracy, and productivity in finance and accounting, freeing professionals to focus on more complex tasks and strategic decision-making.
The three-step framework for embedding AI-powered automation
Consider the potential of merging process automation and AI, and you'll unleash a powerful tool that can revolutionize your system of work. This integration can increase efficiency and streamline processes that benefit the entire organization by saving time and money. To gradually integrate AI into your daily operations, follow these steps.
Step 1: Identify low-hanging fruit
Organizations often struggle to find the right processes to automate that will yield the largest impact. Traditional process mining approaches and tools are either inaccurate, incomplete, or labor-intensive. Some techniques require logs or connectors, and others only automate across certain types of tools.
Accelerating process transparency using the most advanced AI-powered process intelligence solution means you can decode work across finance and related organizations quickly and accurately. Automation Anywhere's Process Discovery leverages AI to collect and analyze worker data in the background without needing logs or connectors, all while assuring privacy and governance. This makes it possible to gain a comprehensive understanding of any business process without any integration effort or downtime.
Take these examples from our customers as inspiration for leveraging automation in your organization:
Slash days sales outstanding (DSO)
Transform cash flow with intelligent automation to streamline accounts receivable (AR) processes, reduce errors, and increase revenue by enabling accurate tracking, automatic invoicing, timely reminders, and digital payment options.
Fast and accurate order entry
Consolidate order processing and eliminate manual errors with integration to facilitate invoice processing, data extraction, and document tracking across multiple formats and sources—all seamlessly integrated within your ERP system.
Better visibility and insights
Unlock financial visibility with accounts payable automation to gain real-time insights into cash flow, improve financial reporting accuracy, enhance spending visibility, and optimize business cycle planning.
Transparent audit trails
Maximize efficiency and minimize risk with end-to-end invoice management automation. Cross-check data sources, flag discrepancies, generate statements, and ensure compliance with accounting standards across multiple jurisdictions. With real-time audit trails, you can trust in the security and accuracy of your invoice processing.
Step 2: Embed AI into systems your teams are already using
Automation should not be tedious or daunting. By embedding intelligent automation into the system your employees use daily, you are cutting down their learning curve, simplifying tasks for them, and driving adoption. Automation Co-Pilot is an AI assistant that brings intelligent automation directly to your team's preferred applications right where they work every day. It automates any task across apps and processes, such as revenue cycle management, contract, or order management.
 
Step 3: Create a foundation for scale

Forrester Research recently predicted that "companies with advanced automation programs will obliterate—not merely beat—the competition." HBR calls intelligent automation a Swiss Army knife. With CoE Manager, your teams can effectively scale automation across the enterprise by giving you the tools to measure automation program success, charting your automation path, and engaging your workforce in building an automation pipeline with a purpose-built, plug-and-play suite to fuel center of excellence performance.
Transform finance with AI
Taking advantage of pivotal moments in a revolution can change the trajectory of an organization. AI will clearly be one of the game-changing technologies that will eventually permeate every aspect of our lives. By embracing this change early on, organizations not only stay ahead of their rivals but also enjoy the rewards of early adoption, resulting in innovative transformations that breed the next generation of leaders. Check out our AI and Finance LinkedIn Audio session on April 28th to learn more.
About Ken Mertzel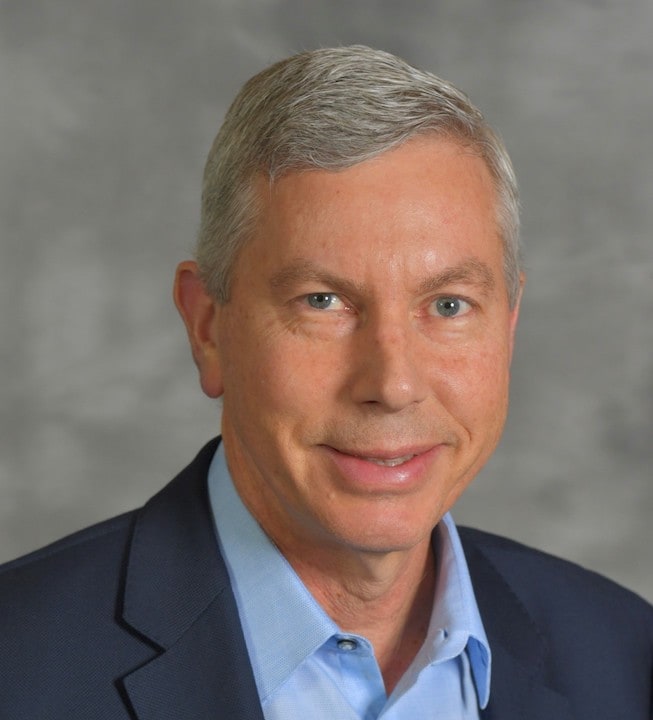 Ken Mertzel is the Global Industry Leader for Financial Services and has extensive industry experience in translating financial data into strategic information to improve business performance.
Subscribe via Email
View All Posts
LinkedIn