Blog
Intelligent Automation just got smarter
March 18, 2023
2 Minute Read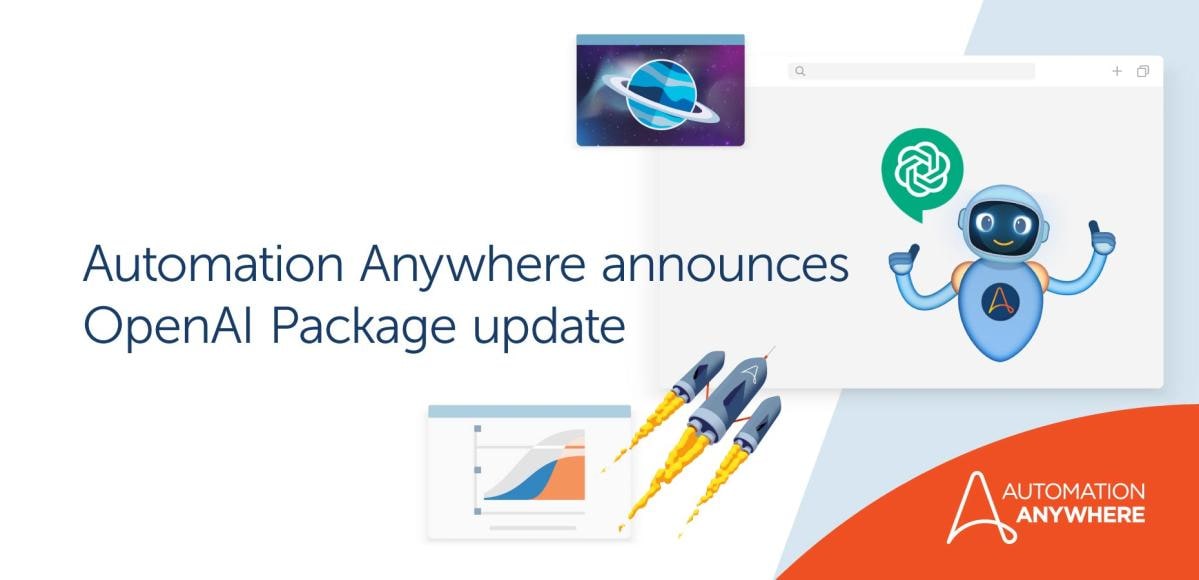 New updates to the ChatGPT package
In my last blog, I talked about a superpower required for a great automation platform: embedded AI and easy, out-of-the-box integrations with even the latest advancements, such as GPT. Of course, we had to provide proof of the pudding, so we immediately published the native integration with OpenAI's GPT-3-based APIs, the latest at that time. Today, I am delighted to announce that we have updated that integration to support GPT-3.5-based APIs.
What's new!
There are new capabilities that this integration supports, such as maintaining conversation context within a session. And like earlier, you can pick any provider, not just OpenAI, for cost or other reasons, such as an AI model's power or domain-specific expertise.
Customers are already designing solutions combining ChatGPT with our Automation Success Platform's capabilities. They have been innovative, using parsing, understanding, and action capabilities to automate end-to-end, long-running (sometimes continuously running) processes. In one such case, the customer forecasts that they will be able to reduce cost and time by 90% when processing user applications!
Cool use cases!
Many of the powerful use cases already being investigated deal with helping our customers cope with the mountain of unstructured information that their organization's process, whether it is email communications, documents, or knowledge repositories. Consider a customer who needs to automate extracting essential invoice information from emails and then act on it. ChatGPT models-driven by platforms such as our Automation Success Platform-can not only do this with high accuracy but can feed that information into the next automation step for end-to-end processing. Or consider when a customer needs to extract information from documents with wide variability in their formats and language, like diplomas or contracts. With an automated flow combining our Document Automation-which uses pre-trained domain-specific models to extract semantics and ChatGPT, it is possible to extract and act on the specific information needed rather than struggle with inconsistent patterns to find the right information. This combination will get even more powerful with more multi-modal models like GPT-4.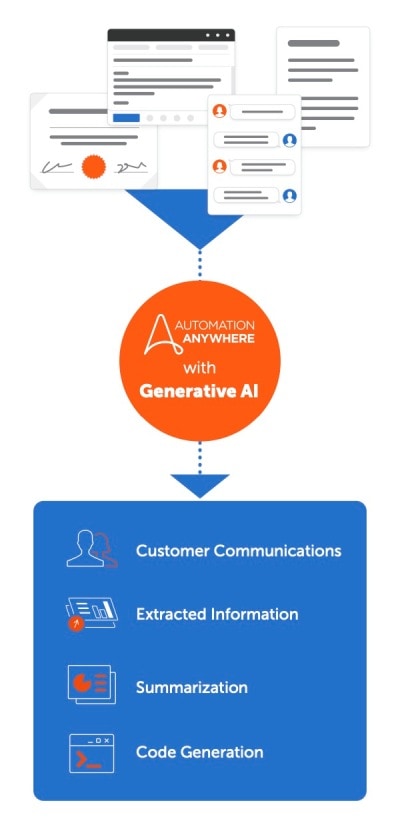 Generative AI is going to be with us forever, and our platform is already embedding it in more and more actions.
And some surprises ahead
As our customers, partners, and community imagine new ways to understand and automate their world using our new capabilities, our smartest engineers are intensely working on creating exciting new products. I will be back soon with more updates, so stay tuned and prepare to be blown away!
About Prince Kohli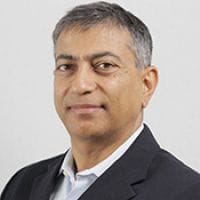 Prince Kohli serves as chief technology officer with experience building products and teams spanning cloud computing, enterprise software, network transport, systems, and security.
Subscribe via Email
View All Posts
LinkedIn