Blog
Overcoming Supply Chain Woes with Intelligent Automation
December 23, 2021
6 Minute Read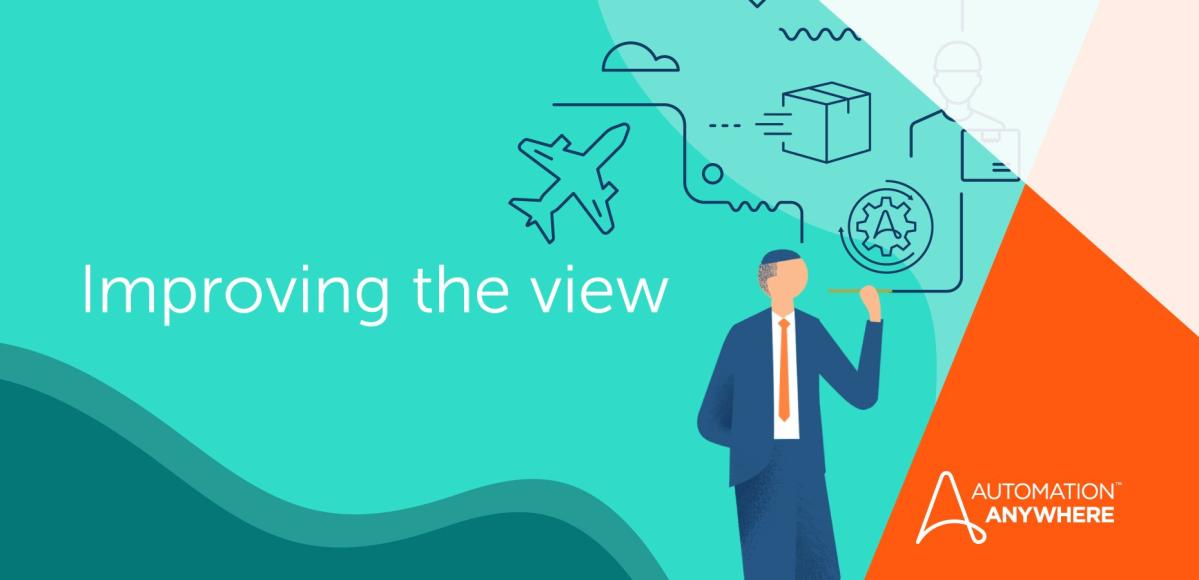 It's safe to say no one today needs convincing that there's a supply chain crisis. Walking down the aisles of empty shelves at a local store or seeing a "temporarily out of stock" message on an internet shopping site or being told there's a two-month wait for a new car provides the necessary proof.
To help resolve the crisis, many businesses across industries are turning to intelligent automation to get goods moving again to enterprises, stores, and shopping sites.
 
The state of the supply chain
How the supply chain crisis occurred and why it continues are still being debated. The issue is complex, with many contributing factors for the disruptions, with each factor affecting the other in many cases.
For example, COVID-19 created a labor shortage that has severely impacted every business in the chain—from suppliers of raw materials to manufacturers to distribution companies. That situation has led to material shortages and delays in delivery.
In turn, late or missed deliveries have created a backlog giving rise to a "ghost order" trend in which vendors place orders with multiple suppliers in the hopes that at least one of the orders will come through, resulting in a false demand. On the consumer level, late or missed deliveries have prompted shoppers to clear out items when available, adding to the crisis.
 
A global issue
Another early contributing factor to the crisis was the shutting down of facilities in the U.S. and overseas. According to a Mckinsey article, "The COVID-19 pandemic has exposed the fragility of global supply chains. […] Over the last twenty years, industry value chains have become highly specialized, with production of crucial components sometimes concentrated in just one or two countries. UN Comtrade data show that China and India, for instance, export 42 percent of global antibiotic ingredients (API products) by value, with China exporting 75 percent of streptomycin and 52 percent of penicillin."
The article continues, "Analysis would have revealed a broad range of essential goods and inputs sourced in Wuhan, where COVID-19 first revealed the power of its punch, including key pharmaceutical ingredients and antibiotics, masks and personal protective equipment, and automotive parts."
 
Predictions that fall short
Businesses not having the data to accurately predict shortages and demand also contributed to the birth of the crisis. According to an article from The White House regarding one industry that has been significantly impacted, "A key reason for the acute problems in motor vehicles is that automakers appear to have underestimated demand for their products after the start of the pandemic. Expecting weak demand, they cancelled orders of semiconductors, an item with a long lead time and with a secular increase in demand from other industries. This problem is compounded by the fragmentation in recent decades of the auto supply chain across many countries and many firms."
 
Bottlenecks
When materials and products have been available, logjams have occurred—too much of a good thing. Seaports and distribution centers are jammed with ships and trucks waiting to load or unload, creating more delays.
 
How intelligent automation can help
Solutions for the crisis have included utilizing self-driving trucks to solve the driver shortage, moving supply chains back to the U.S. from overseas, adding more facilities/increasing manufacturing capacity, and making more ports and distribution centers accessible, to name a few.
As noted by analysts and the media, including the Washington Post, those solutions may not be practical when considering the time, labor, technology, and expense involved. But there is a cost-effective solution that can help get the supply chain moving: intelligent automation.
 
Moving forward
There are three critical components to improving the supply chain:
Visibility into end-to-end shipping tracking
The real-time flow of information
Being able to respond quickly to insights
Intelligent automation can help with all three. Businesses must be current—even over-prepared—about the state of the market, the supply chain, and their operations to help manage inventory, forecasts, and working capital. For example, a manufacturer requires a full and accurate inventory of the individual components that make up its product to understand and assess the risk associated with those parts and their respective supply chains.
Combining Robotic Process Automation (RPA) and artificial intelligence, intelligent automation software bots can be used to gather and analyze information from the supply chain, industry, and market sources to give users a comprehensive, end-to-end view of the current state of each area and help predict what will be. What's more, the bots can automatically connect with the sources around the clock, for real-time, accurate information that can be acted upon quickly. Bots can also automatically perform tasks 24/7, 365 days a year to expedite supply chain operations and ensure business continuity.
As an example, in our recent webinar, Chirag Patel of Cardinal Health, a medical supply distributor that serves 90% of U.S. hospitals, stated that his company has deployed bots to improve its operations, by automating tasks, and to help predict disruptions to its supply chain. That move has saved Cardinal Health millions of dollars as well as thousands of hours.
 
A solution for workers
Intelligent automation can also help the human side of the supply chain. With every link, there are workers saddled with repetitive manual tasks to perform, slowing down processes, with the potential to affect the chain.
Intelligent automation can accelerate and streamline those tasks and free workers for higher-value projects such as finding new ways to be more proactive and efficient with their link.
To help make the most of the technology, companies are upscaling their employees with intelligent automation learning programs. Cardinal Health is one such company that offers courses for its employees in digital skills, RPA, analytics, and more.
Intelligent automation learning programs are also available through universities, the community, and RPA platform providers such as Automation Anywhere. We have 100+ online RPA courses, with more than 2 million course completions.
 
A solution for resiliency, for continuity
While intelligent automation can't solve all the issues of the supply chain crisis, it can go a long way in helping businesses in the links become more efficient, more agile, and better prepared for whatever comes along.
Watch the webinar, "Solve Supply Chain Disruption by Harnessing the Power of Automation and AI," hosted by Google Cloud and Automation Anywhere. Learn more about this topic and how companies, including Cardinal Health and others from around the world, are dealing with the crisis and utilizing automation.
About Catherine Calarco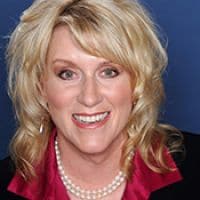 Catherine Calarco, vice president of innovation evangelism at Automation Anywhere, has more than 20 years of global leadership in life sciences, digital medicine, and technology. She's known for driving significant B2C/B2B revenue growth and developing innovative, award-winning digital health
Subscribe via Email
View All Posts
LinkedIn