Blog
RPA Blueprint: Top Strategies for Advancing Your Automation Journey
February 10, 2021
4 Minute Read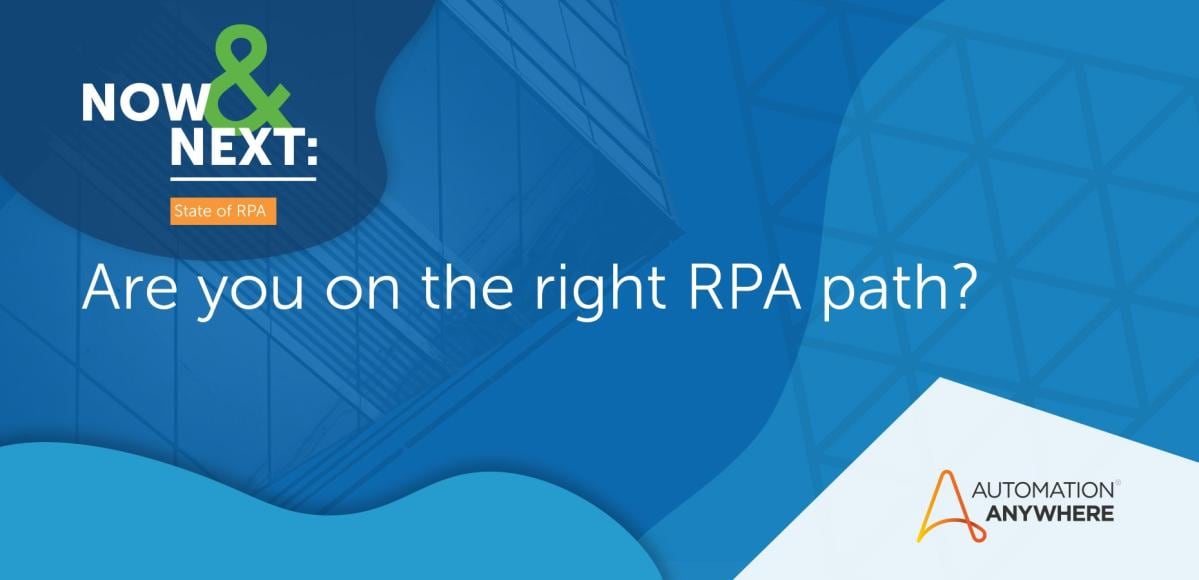 Many automation stories may start the same, but each journey can vary significantly from one company deploying RPA to the next. Some companies seem to take longer to get their bots off the ground, while others manage to scale significantly in the same time frame. What's their secret?
After supporting the automation success of well over 4,000 Automation Anywhere customers across the globe, we have identified three stages of automation maturity that will help you assess your current standing and learn strategies to advance. Whether you're just thinking about RPA or are one of the 63% of enterprise decision-makers that already deploy or actively scale their RPA initiatives, the advice for each of the stages will help you take a step closer towards maximizing your RPA success.

Stage 1: Start
This is the first stage of businesses' RPA journeys. If you have automated fewer than 10 processes within one department or function, you're likely in this stage. Here's what you can do to advance to the next stage:
Identify "quick wins": Continue focusing on automating high-volume but simple, rule-based processes that have minimal dependencies, represent a low risk to the business, and will deliver high ROIs.
Get your team the tools to succeed: Empower the RPA team with training and certifications—immersive, on-site classes taught by accredited instructors and supplemented with online courses will be the most effective.
Analyze, optimize, and operationalize: Create an RPA center of excellence (COE) and establish success metrics that allow you to precisely calculate ROI. Document best practices based on lessons learned and prioritize a pipeline of automation projects that will give you the best ROIs.

Stage 2: Scale
At this second stage of RPA maturity, organizations have begun automating mission-critical processes across functions and departments, centralizing governance and realizing the benefits of scaled automation. If this sounds like you, here's what you need to focus on:
Secure executive sponsorship: Enlist your executive team to support automation leaders within your organization. This will help ensure seamless scalability as you develop and expand your automation pipeline.
Up-level the COE: Empower the COE with more responsibility. Endow it with authority to impose enterprise-wide governance and guidelines on departmental RPA initiatives to ensure companywide compliance and security.
Continuously expand: Obtain funding and realign operations as necessary to maximize ROI on your RPA investments.

Phase 3: Transform
In this third and final stage, organizations have automated thousands of processes and have moved into intelligent automation: RPA plus artificial intelligence (AI). If you've reached this stage, you're constantly identifying new opportunities to apply intelligent automation to complex end-to-end processes. From here on out, you should do the following as you continue your intelligent automation journey:
Promote federated deployment: Fuel the growth of automation by encouraging centralized, COE-backed citizen development through increasingly advanced training and education of business users.
Benchmark, benchmark, benchmark: Measure and analyze everything—before and after automation—to calculate ROI for senior management and other influential stakeholders.
Align automation initiatives with corporate objectives: Promote automation planning at the highest levels of leadership in the organization to ensure projects are perfectly synced with both short-and long-term corporate goals.

Gain momentum on your RPA journey
No matter which stage you're currently in, following these strategies will help you advance to the next level. Even if you're in the most advanced stage (transform), you're still not done. In today's enterprises, the opportunities for automation to improve productivity, up-level jobs, enhance employee satisfaction, streamline processes, and reduce costs are virtually unlimited.
To learn more about RPA deployment strategies, read the Automation Anywhere report, "Now & Next: State of RPA." Hundreds of leaders around the globe share their RPA benchmarks, tactics, and plans, giving valuable insights for all stages of the automation journey.
Start, Scale, and Transform with Data.
About Catherine Calarco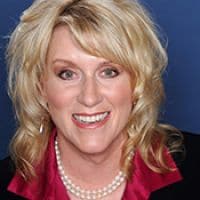 Catherine Calarco, vice president of innovation evangelism at Automation Anywhere, has more than 20 years of global leadership in life sciences, digital medicine, and technology. She's known for driving significant B2C/B2B revenue growth and developing innovative, award-winning digital health
Subscribe via Email
View All Posts
LinkedIn