Blog
Down-to-Earth Reasons for Banks to Go for Cloud and Cloud Automation
February 22, 2021
4 Minute Read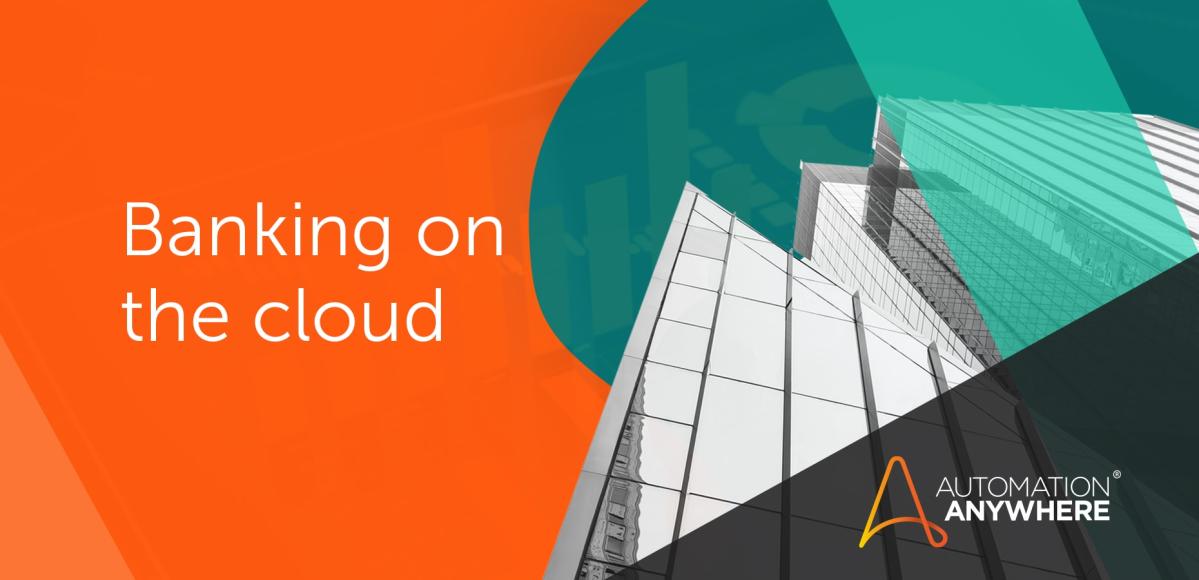 Look at banking industry websites today. You'll see headlines with the words "transforming," imperative," or "impactful" associated with the word "cloud." In its article "The cloud imperative for the banking industry," Accenture states cloud investment has grown strongly in recent years and is predicted to continue growing at 15 percent annually until 2022. The average bank has 58% of its workload in the cloud. In addition, cloud maturity is becoming the mark of top-performing banks.
According to Accenture, "COVID-19 has given new urgency to the banking cloud imperative. Within a few short weeks, the scalability, resilience, flexibility, and accessibility of cloud looked a lot more attractive, as banks sought to manage uncertainty and pivot to a different operating model."

Moving up
Why is cloud automation rising to the forefront in banking? Cloud offers many advantages for all users, including financial institutions. Consider these seven advantages, some of many:
1) Gain better access
In a time when people are working from home, including bank employees, the cloud offers anytime, anywhere access to work for employees, as well as to accounts and bank representatives for customers. Even before the pandemic, customers were moving away from visiting their bank branch in favor of banking digitally 24/7 through their computer or smartphone application and the internet.

2) Decrease TCO
Cloud computing can help financial institutions reduce the total cost of ownership (TCO) without the need to make infrastructure purchases of hardware, software, and upgrades, as well as save on the time and money required for maintenance. Accenture says their clients were able to cut their operational costs by up to 20% by moving to the cloud.

3) Boost resiliency
With no dependency on physical infrastructure, operations have the flexibility to rapidly scale to meet market shifts or changes in business needs. This also means financial institutions are less exposed to outages and can respond more quickly to other disruptions— strengthening their resilience compared to institutions with legacy on-premises systems.
4) Drive innovation
With time and costs eliminated for administrating the infrastructure, banks can reallocate resources towards driving innovation to improve operational efficiency and deliver better products and services to customers. Also, cloud and cloud-solution providers offer a variety of innovative products-as-a-service to benefit banks in achieving even more cost-efficiency, deeper business insights, and enhanced customer service.
5) Eliminate siloes
Financial information can be stored in and accessed from the cloud with safeguards, creating an opportunity to synchronize across an organization. Data sets can be combined in one place. Organizational and data silos can be eliminated, making it possible to see more, faster and easier. Analytics can be applied to yield integrated insights about a wide variety of banking-related areas, including finance, compliance, and customer service.
6) Reduce risk
Risk mitigation is always a goal with financial institutions. In terms of security, legacy technology may have limited ability to detect and mitigate new risks. With leading cloud providers, security is a top priority, in fact, part of their business core. As such, they make significant infrastructure investments and continuously enhance and update that security infrastructure to ensure the highest level of protection.  
To help with compliance, the cloud has the scalability to scan thousands of transactions per second. And that can greatly improve a financial institution's know-your-customer/anti-money laundering (KYC /AML) compliance in detecting fraud and money laundering. 
7) Improve data handling and workflows
When the cloud is combined with a cloud-native intelligent automation platform, financial institutions gain all the cloud advantages mentioned earlier, plus even more opportunities to improve their operations. Intelligent automation (IA), featuring Robotic Process Automation and artificial intelligence, makes it possible for institutions to enhance:
Loan processing across the entire end-to-end loan process: IA can automatically extract and index documents, order reports, validate data, and streamline underwriting
Compliance: IA can develop accurate client risk profiles, support fraud identification, and conduct ongoing account monitoring to ensure regulatory compliance
Client onboarding: IA can automate new account setup, saving employees from manual tasks such as gathering customer information, conducting identity checks, updating customer relationship management systems, and even distributing welcome packets
Customer service: Institutions can get real-time access to customer information and accelerate account updates and other types of customer requests for better service and higher customer satisfaction
Accessibility. Cost-efficiency. Scalability. Resiliency. Flexibility. Security. Improved workflows. And much more. The benefits and opportunities for banks with the cloud keep growing.
Only Cloud-Native RPA Offers the Best in Cloud.
About Ken Mertzel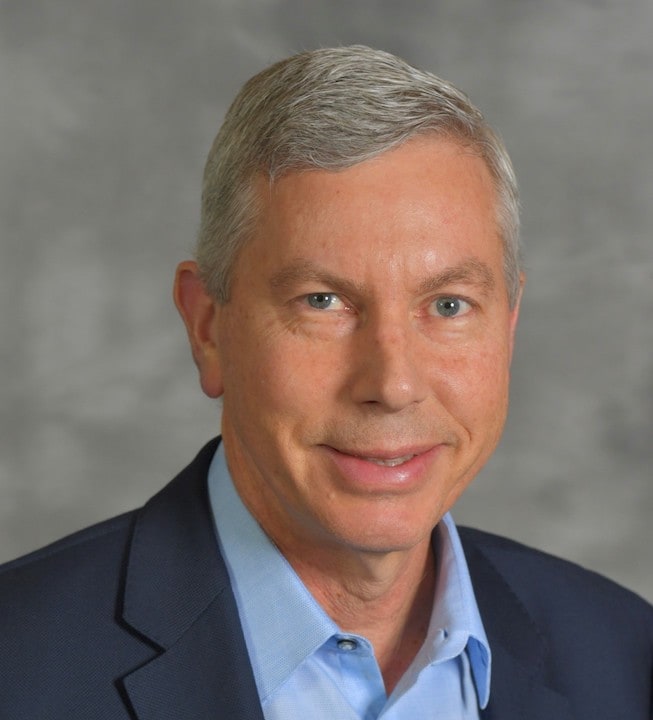 Ken Mertzel is the Global Industry Leader for Financial Services and has extensive industry experience in translating financial data into strategic information to improve business performance.
Subscribe via Email
View All Posts
LinkedIn