Blog
What's New in Automation 360 for Enterprise
September 21, 2022
3 Minute Read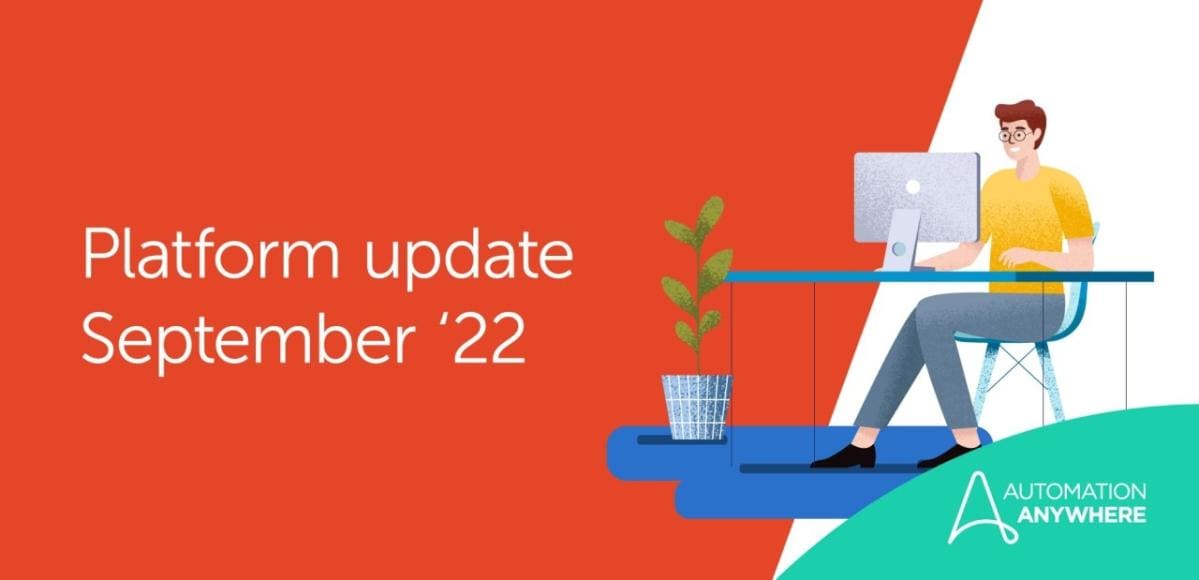 Automation Anywhere is excited to announce the September 2022 release of our industry-leading cloud-native intelligent automation platform, Automation 360™ v.26. This release brings new and powerful capabilities to help enhance center of excellence (CoE) governance, accelerate citizen development, scale automation development, and transform employee experiences. Specific enhancements include security and notification features to enable seamless authentication across systems, code analysis to support faster bot development and deployment, and Salesforce and Google Cloud Apigee integrations to enable you to easily automate repetitive processes and access data anywhere in the enterprise.
 
Embedded automation and seamless authentication with OAuth2.0
Transform employee experiences with embedded automation within the employee's application of choice while also supporting OAuth2 to deliver seamless authentication. Administrators and developers can determine embedded instance attributes, reducing the complexities of system-specific sign-ins.

Code analysis for faster bot development and deployment
Code analysis helps administrators establish best practices for building bots with clear policies for enforcement. Administrators can easily select which rules to check for and enable summary reports across all bots in a directory for quick checks on an entire project. Bot builders can quickly check their status while in the bot editor and get detailed reports with guidance on how to remediate issues.

Package RBAC to enable secure, user-friendly developer access
Scalability of automation across the enterprise requires bot creation by professional as well as citizen developers, exhibiting varying levels of expertise. With package role-based access control (RBAC), center of excellence leaders can maintain policy control while also ensuring confidence and ease of use for developers by establishing group-based package access with clear policies. This simplifies automation for citizen developers, enabling them to focus on easy-to-complete automation tasks.

Integration with Salesforce
Automate repetitive processes involving access and updates to Salesforce data by enabling your Robotic Process Automation (RPA) developers to build robust integrations with Salesforce through direct API interactions. Business users can focus more on high-value business tasks such as strategic planning and optimization. Available commands cover authentication, database querying, record updates, and file processing.

Integration with Google Cloud Apigee
Fast track end-to-end automation development by combining API components from Apigee and RPA bots from Automation 360. Pre-built integration packages from Automation Anywhere make integration seamless, enabling you to drive more value from reusing existing assets created by your IT and line-of-business automation teams.

Additional platform enhancements for trust and enterprise scale
Automation Anywhere continues to focus on our roadmap for customer success across our four pillars of trust and scale, enterprise success, business solutions, and intelligent applications. For this release, enhancements have been made to provide an upgrade launchpad for a self-guided upgrade experience tailored to a specific control room version. Gain visibility into IQ Bot license consumption details, including Document Automation pages, standard form pages, and Doc AI documents for better tracking against limits and proactive renewal planning.

These and many more enhancements to the Automation 360 platform are now available. To learn more about these and other features in the v.26 release, please refer to the release notes.
About Reanna Gutierrez