Blog
Buying Time: Top 5 Benefits of Using RPA with Microsoft Azure
July 17, 2019
3 Minute Read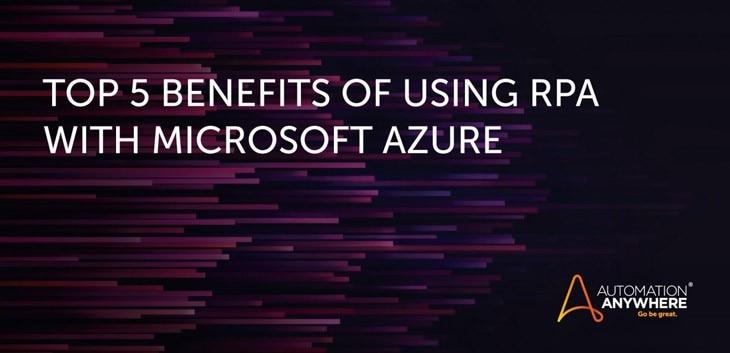 Imagine if there was a way to buy time. What would you do with it? What can your business do with more time?
When your employees save anywhere from 10 hours a week to 45,000 hours annually using intelligent automation, it's almost as if you can buy time. Now, just imagine how much more your business will save when your employees are dialed in on their core responsibilities, finding new ways to add value to the business and innovate.
To help make intelligent automation more accessible, we've teamed up with Microsoft to provide any business with a scalable, stable, and secure experience every step of the way. You can now use Microsoft Azure seamlessly with Robotic Process Automation (RPA) in the cloud, from any device and any location that has internet access.
Whether you want to work from your phone in Tahiti or get the right bot and Microsoft app at the same time, our partnership empowers an enviable work-life balance. For your business, your RPA can now be hosted on premises, in the cloud, or in a hybrid environment. Let's explore the top five benefits:
1. Order out of chaos
Accessing Automation Anywhere bots from Microsoft Azure will help you manage large, unstructured data sets while speeding time to market and lowering operational costs. That means information from emails, text messages, or even video and audio files can be identified and organized so you can quickly make informed decisions.
2. With you wherever you go
Hosting the Automation Anywhere RPA platform on Azure, on premises, or in a public or private cloud drives productivity, increases innovation, and boosts return on investment. In fact, the platform works with all three of Microsoft's clouds, so it's super scalable and low-maintenance and features the latest in web-scale security.
3. Easy mode operation
In a single click, you can leverage software bots to automate complex processes and provide integrated capabilities with Microsoft products. Automation Anywhere RPA even includes a browser-based user experience, complete with step-by-step user guides, to make sure things are as intuitive as possible.
4. Automated bots are rolling out 
Leverage the award-winning Automation Anywhere Bot Store to get more than 60 ready-to-deploy, Microsoft-enabled bots and Digital Workers, with new bots on the horizon. Do you need to quickly analyze text content? What about scanning for content in an image file? There's a bot for that. More bots are coming, and you can even tailor your own bots to your specific needs.
5. You can get up and running quickly 
The world is moving fast, and RPA is ready to help you keep up. The Automation Anywhere Express Install feature helps facilitate, simplify, and expedite RPA in the cloud, quickly creating requisite virtual machine (VM) and SQL environments. You can get your operation updated to the latest RPA in no time with Automation Anywhere and Microsoft Azure.
Explore our bots
for Microsoft Azure.
About Shobhana Viswanathan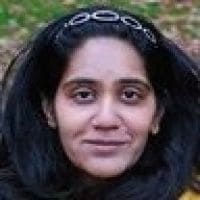 Director of Business Development Shobhana Viswanathan capitalizes on her strong blend of technical, business development, and marketing skills — particularly in cloud computing, artificial intelligence, and RPA — to understand and match technology to business and market needs.
Subscribe via Email
View All Posts
LinkedIn