Blog
Top 5 Reasons Customers Choose Automation Anywhere
October 1, 2020
6 Minute Read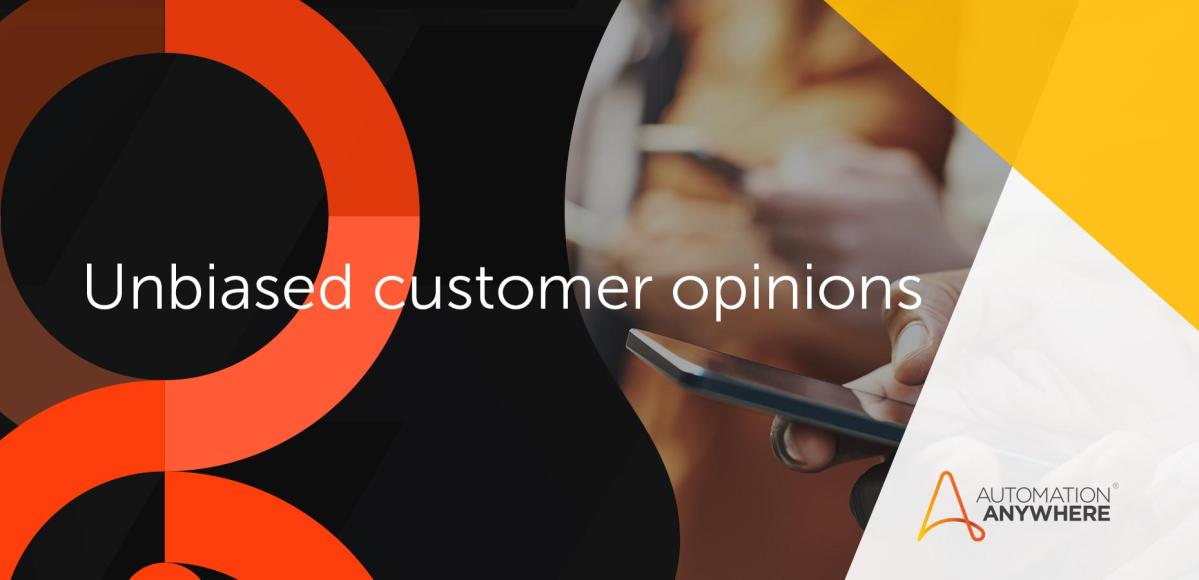 We know users have numerous choices when it comes to an automation solution. While there are many things to consider — technology, products, service, and more — the voice of the customer should be a top consideration. 

The word from G2 Crowd
Peer reviews are an excellent way of getting valuable feedback — such as the reviews found on G2 Crowd. It is one of the largest software marketplaces and sources of unbiased reviews, with strong guidelines to ensure the ratings are authentic.
We've learned that our customers don't hold back when providing honest feedback on their RPA journey with Automation Anywhere. We're grateful to have more than 4,000 reviews on G2 Crowd from RPA users who have followed us throughout the journey and helped us to earn the G2 Crowd leader badge in the RPA market.
Let's examine five criteria that our customers value the most when comparing products in the RPA category and how we exceed among the competition.

Ease of use
When evaluating the usability of a product or system, we typically measure effectiveness, efficiency, and customer satisfaction. One of our objectives is to develop products that can be easily employed by a variety of users — high-level developers to business users with limited developer knowledge. Thus, we continue to launch updated versions of our products to fit all roles and functions within an organization. Here's what our users on G2 Crowd have to say about our product's usability and ease of use:
 
"Automation Anywhere still has a very low learning curve for beginners and intermediaries on the platform. It is possible to do almost any type of automation just using the tool's features, from sending an email to reading multiple PDF files. The tool also has an active community in the forums, where it is possible to find [MetaBots] to perform a little more elaborate actions where it would be more complicated to do just with the available features."
"The best part of the Automation Anywhere platform is the ease of use. As a "lowercased" developer, I appreciate how configuring a bot is simple, but with enough extensibility to allow for some complex processes. What once was a simple screen scraper has grown into a full-blown automation and workflow engine."

Scalability
Scalability has become an important validation feature in an RPA solution. Having the ability to scale quickly results in a high opportunity for growth within an organization. Yet, implementing an RPA solution into an organization can be a challenging process; however, with the right tools and strategy in place, it can help transform and scale a business to enormous heights. Fortunately, our platform is built to scale both vertically and horizontally while delivering fast ROI. Here's what our users have to say about scalability:
 
"I would surely recommend using AA to start and scale your automation journey. It is the best product that [offers] value at the right price. Moreover, the latest edition offers better UI and functionality. AI and analytics will drive the efficiency value chain in organizations. It is best to start the digital worker's journey with Automation Anywhere."
"Automation Anywhere Tool is easy to use and learn. This tool can be used to automate small and large scale [processes] depending upon the needs. This tool has the capability to accommodate every technology and increase the product functionalities day by day."

Bot creation for everyone
The implementation and adoption of a product is highly critical for an organization. The highly-rated Bot Creator user interface is easily adaptable across various departments. Without being tech-savvy, a non-developer can learn, create, and run bots with ease. Discover what users have to say about their bot creation journey:
 
"It is very easy and user-friendly to work on this bot and we can create any bot for any task."
"It is very developer-friendly. It has great features like [Control Room, Bot Creator], etc. which makes the process of bot creation very easy to implement. A pretty good tool for implementing RPA in your organization."

Security
Evaluating security features in a technology solution is paramount, especially in today's environment. The RPA solution is designed to connect with existing applications and systems embedded into an organization. That's why Automation Anywhere has engineered its RPA platform with a bot security framework along with the highest security and compliance rating, making it the only RPA platform with bank-grade security and governance. Get it straight from users who have implemented our solution in their organization:
 
"Locker or Credential Vault is another important feature which ensures the security of your confidential data […] You do not have to worry about any properties file or you do not have to read data from local disk. You can also manage access rights for Credential Vault."
"AA has [a] highly encrypted password locker room to securely store log-in credentials, where passwords can be stored and accessed […], which eliminates the security concerns of clients."
 
Customer support
We understand that managing an RPA solution can be a challenging task, which is why we're committed to providing an award-winning A+ program with trained customer success managers (CSMs) and 24/7 global support for all clients at all stages of their RPA journey. Read what our users have to say about our customer success and support teams:
 
"My overall experience with Automation Anywhere is very positive […] The technology offered in conjunction with the support provided via customer success managers and account executives ensures that […] overall experience."
"We tried the top three vendors and realized quickly that Automation Anywhere is the only one that could meet enterprise needs. The highly responsive team gave us flexible licensing options and we were sold on the customer success program!"

We appreciate our Automation Anywhere customers who have continuously supported us throughout the years. We believe every person should have a personal digital assistant on the job to take over repetitive, manual processes and free up time and energy for higher-value work. To that end, we will continue to develop innovative and transformative products that fulfill the requirements of our customers' business needs and help them succeed in their RPA journey.
Hear What Our Customers Have to Say at Innovation Day.
About Swetha Thangellapally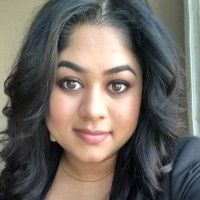 Swetha Thangellapally, a senior product marketing manager at Automation Anywhere, is responsible for developing and implementing strategic cross-channel campaigns.
Subscribe via Email
View All Posts
LinkedIn