Blog
Customers Say It Best—Your Guide to Writing Reviews
July 13, 2021
5 Minute Read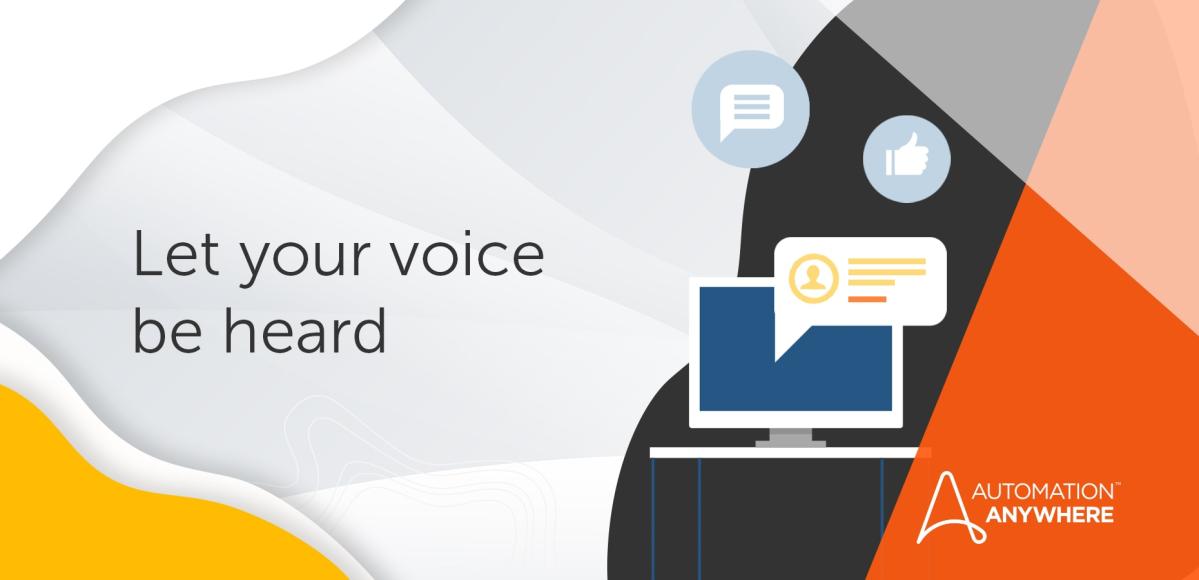 Let's say you're working with an Automation Anywhere product or service that has helped you streamline and accelerate your work while freeing you for higher-value projects. And you'd like to tell others about it. What's the best way to get the word out? Consider a customer review.
No matter the product, service, or business, reviews can play an essential role in a potential customer's buying decision. They can also help the business, or technology provider, be more successful and tuned in to customer needs.

Straight from the source
Word of mouth is one of the most common and persuasive ways for people to talk about their buying and user experience while convincing others to share their experience. According to LinkedIn, 70% of technology buyers are likely to discuss solutions or vendors with their professional peers.
With the advancement of technology, "word of mouth" has evolved into "word of the Internet." "Today, 97% of consumers consult [online] product reviews when making purchase decisions." In addition, 79% of people trust online reviews as much as personal recommendations. Add to that, 92.4% of B2B buyers are more likely to purchase a product or service after reading a trusted user review. What does that all mean to you, the person who is considering writing a review?

The benefits to you and fellow users
Trustpilot lists the top three reasons why customers write reviews as:
Helping others make a better buying decision
Sharing an experience
Rewarding a business for good performance or criticizing the business for poor performance
With today's technology, you have the power to voice your opinion and influence buyers' decisions.

The benefits for technology providers
Around the world, across all industries, small and large companies are focusing on encouraging users to write reviews about their products and services. Why? Because reviews can lead to more revenue, with an average increase in sales of 18%, according to Econsultancy. Increase the number of reviews, and revenue could jump significantly. For example, "businesses with more than 82 total reviews earn 54% more in annual revenue."
Displaying reviews and responding to those reviews can help businesses build customer trust and loyalty with the perception that the business is "listening" to customers. Trust and loyalty go hand in hand and are major factors in a company's long-term success. When customers recognize that their opinions are valued, and changes are implemented within a company based on those opinions, the customers are more likely to be champions for the company and brand. Reviews can also help improve a business's organic search engine optimization (SEO) ranking to boost awareness and recognition.
What about negative reviews? At some point, all companies will receive less-than-stellar feedback; however, what's important is how a company handles those reviews. Negative feedback can have benefits. It's crucial for businesses to identify problems and make efforts to find solutions to the problems. Understanding customer and prospect's needs and making improvements to existing products or services or introducing new items to fit those needs help a company grow, adapt, and continue to succeed. So, there are many incentives for businesses to welcome your honest feedback.

Achieving the most impact
How should you proceed? Start by doing research on peer-to-peer review sites by using Google and asking your peers. Find the sites that fit your industry, where you'll find reviews about the products and services you have experienced. For the greatest impact, the sites should have a significant following and a reputation for unbiased reviews to help ensure credibility. For example, many reviews about our products and services can be found on the peer-to-peer review site, G2 Crowd.
Before writing a review, always check and follow the community guidelines for posting reviews on the sites. Your review will less likely be rejected by the peer-to-peer platform if you follow all the rules.
Here are some best practices for writing an impactful review.
Think before you type
Put yourself in your fellow users' shoes and those of the business you're writing about. Think about what they want to know regarding your (your group's) experience with products or services. And craft your message to those readers.
Write about what you know firsthand
Your readers are interested in your (your group's) experience. If they want an industry perspective, they can find that information in other places.
Be honest and as objective as possible
Give the facts as they apply to your experience. Be respectful/civil. Even with a review about improvement, the old saying should be considered: "More flies with honey than with vinegar."
Give details
Writing just "a great product" or "the product needs improvement" doesn't give peers or a business much information to digest. Provide valuable details about what works or doesn't work with a company's product or service. Be constructive. If you have suggestions, consider offering them.
Use proper language
Grammar, spelling, word choice, and punctuation issues can negatively affect your credibility as an expert source. Proof your work with Grammarly or another grammar/spell checker before posting the review.
Identify yourself
Including your name (or part of your name), title/job description, industry, and business email address will help with credibility. In some cases, that may not be possible; however, at a minimum, try to include your title/job description and industry so that your readers can understand the relevance of your experience for their work.
Check out review sites such as G2 Crowd for examples to follow.

Fire up your computer
Now, you're ready to write a review about your experience with a product or service. Lead the way and help other customers, users, and prospects make better decisions with your feedback.
We'd like to hear what you think of the Automation Anywhere products and services you're using.
About Swetha Thangellapally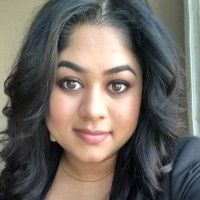 Swetha Thangellapally, a senior product marketing manager at Automation Anywhere, is responsible for developing and implementing strategic cross-channel campaigns.
Subscribe via Email
View All Posts
LinkedIn