Blog
Automation Anywhere Is a Gold Medalist
October 8, 2021
2 Minute Read
SoftwareReviews, a division of IT research and advisory firm Info-Tech Research Group, has published its 2021 Robotic Process Automation Data Quadrant Awards. And Automation Anywhere has been named a gold medalist—one of three software vendors to receive a gold medal from SoftwareReviews. Automate from HelpSystems and UiPath were the other recipients.

A satisfying experience
The award is based on feedback from our end-users through a SoftwareReviews online survey. The survey examined end-users' satisfaction in terms of our product features and capabilities, the users' experience working with Automation Anywhere, and their likeliness to recommend us to other businesses.
According to SoftwareReviews, "Aggregated emotional response ratings are included in the areas of service, negotiation, product impact, conflict resolution, and strategy and innovation to create a powerful indicator of overall user feeling toward the vendor and its product—all from the software users' point of view." SoftwareReviews has named that insight the "Net Emotional Footprint." 

Receiving a high score
Automation Anywhere received a Net Emotional Footprint of +93 with a high score for in-action logging. Of our customers who participated:
100% stated they plan to renew their Automation Anywhere licenses when the time comes
86% indicated a likeliness to recommend
77% are satisfied that the cost of doing business with us is fair relative to the value
Putting our customers first is a top value at Automation Anywhere—not just in words but in action. We have an ongoing commitment to creating the best user experience with the first cloud-native, low-code, end-to-end Robotic Process Automation platform, easy-to-use automation products, and expert service. We're proud that commitment has been recognized with the gold medal from SoftwareReviews and, especially, the support of our customers. 
Read More About the Data Quadrant Awards.
About Swetha Thangellapally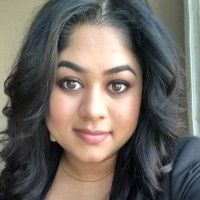 Swetha Thangellapally, a senior product marketing manager at Automation Anywhere, is responsible for developing and implementing strategic cross-channel campaigns.
Subscribe via Email
View All Posts
LinkedIn