Blog
Automation Anywhere Wins Prestigious Frost & Sullivan Award
April 23, 2019
2 Minute Read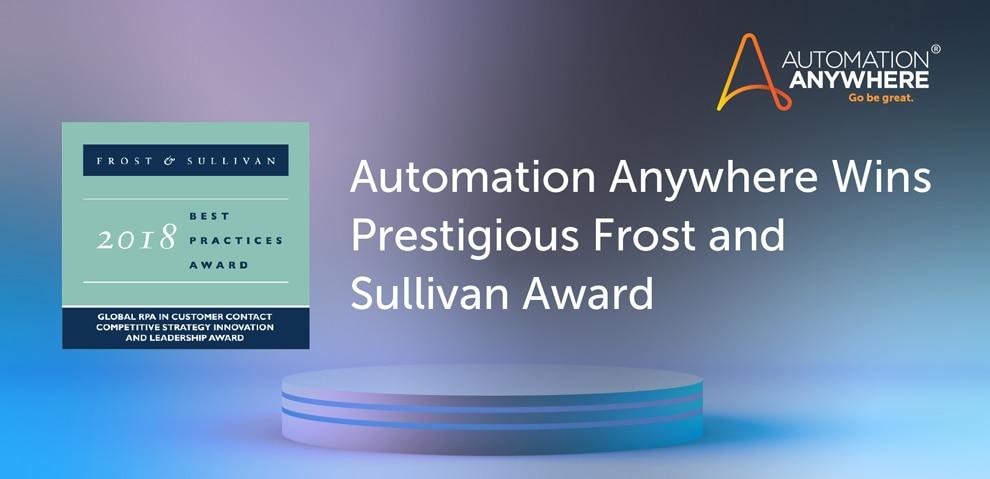 It's always encouraging to receive an award for good work, and it's particularly special when it comes from a well-regarded consulting firm like Frost & Sullivan.
Automation Anywhere was awarded the 2019 Frost & Sullivan Global Competitive Strategy Innovation and Leadership Award, largely due to a product we're particularly proud of: Bot Insight. Bot Insight is the industry's only embedded analytics platform designed specifically for Robotic Process Automation (RPA).
Frost & Sullivan conducted a detailed analysis of the industry and concluded Automation Anywhere was the true leader in the field due to Bot Insight. This comes as no surprise to those of us close to the product.
RPA is proving to be one of the fastest-growing technologies in the last decade. The productivity gains and cost savings from RPA make it a slam dunk for almost any business to adopt, but the challenge has always been in reporting. Our customers need to know how many hours were saved, the productivity gains, and what work the bots completed — all in real time. This information is the secret sauce that makes RPA truly powerful.
True to form, Frost & Sullivan immediately identified Bot Insight as a key differentiator in the RPA space: "Key to winning the award was Bot Insight, a solution that provides rich, in-depth business insights and real-time analysis of key performance metrics, such as revenue growth, costs savings, and productivity improvements. Bot Insight eliminates the burden of IT for logging, tagging, and visualizing data to reduce cost and time to value."
The ability to see return on investment — in real time and in a dashboard — without a lengthy technical integration project, is truly ground-breaking. When we visit customers who manage RPA deployments, we hear the same story repeatedly. The overall perception is RPA is a powerful time- and cost-saving tool, but the challenge is to calculate the specific value, in return on investment, in real time.
When customers deploy Bot Insight, they're often shocked in a good way at the value the RPA platform generates and the data they can see, all without an IT project. This is the value Frost & Sullivan saw in Bot Insight and why Automation Anywhere won this prestigious award.
We at Automation Anywhere thank Frost & Sullivan for their acute observation of the RPA industry and their timely award. We anticipate Bot Insight will continue to lead the industry in providing value to RPA users.
Get real-time RPA
return on investment metrics.
About Brian Strachman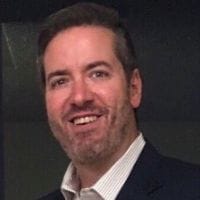 Brian Strachman is head of product marketing for mobile and analytics products. He has more than 15 years of experience in technology marketing, product marketing, solutions marketing, strategy, go-to-market planning, sales enablement, and market research.
Subscribe via Email
View All Posts
LinkedIn