Document Verification with OCR
What is document verification using OCR, and why does it matter?
Identity and document verification can be time-consuming in document-reliant industries such as finance or insurance, producing a negative customer experience due to processing times. It can be prone to manual data-entry errors, delays, and frustrating user experiences even with templates.
Using optical character recognition (OCR) technology as part of an attended automation solution can speed up the document verification process and increase efficiency in the identity verification process. Automation, or Robotic Process Automation (RPA), can also provide a more positive customer and end-user experience.
OCR is included as a part of Intelligent Document Processing (IDP), along with a heavy mix of machine learning (ML), natural language processing (NLP), Computer Vision, and more. OCR makes it possible to accurately process and extract unstructured data for precise, accurate information in a digital world.
What are the benefits of using OCR for document verification?
Document verification using OCR works in identity verification and validation such as driver's licenses, date of birth, and other document authenticity processes. Data extraction based on algorithms can process routine verification services and flag for human intervention and escalation. As a result, OCR can improve end-user workflows and create positive customer experiences.

Identity verification
OCR speeds up verification and validation with algorithms to extract data, compare it to benchmarks, and flag discrepancies for human intervention. As a result, the city of Seattle eliminated a backlog of 6200 applications, with a 35% reduction in password lockout notifications and a 600 full-time employee hours reduction.

Data extraction and data entry
Finance and insurance applications have many forms of authentication and document verification. Machine learning works with attended RPA functions, and OCR treats each element as a unit of data. Algorithms can identify the data, extract it, and complete the data entry processes. Patelco was able to reduce processing times by 88% with OCR.

Security features
OCR software uses deep learning algorithms to analyze and process identification, such as driver's licenses as part of security protocols. It can use biometrics, including facial recognition, to compare a social media photo to a driver's license photo to prevent fraudsters from submitting false documentation.

Increased efficiency
Attended automation with RPA and OCR can automate many routine data entry tasks, leaving human workers to handle more complex functions. The bots can simultaneously extract data from multiple sources and files, eliminating much of the manual data entry, improving productivity, triage, and identifying investigation discrepancies.

Error reduction
Document Automation can classify, extract and validate the information from applications, business forms, and various document types, including email. It uses RPA with AI, including computer vision, OCR, natural language processing, and machine learning, leading to reductions in errors, increased processing speed, and a positive end-user and customer experience.

Improved customer experience
Customer onboarding can be completed in real-time since ID cards can be checked with biometric algorithms, eliminating a user's need to fill out long-winded forms. In addition, missing documentation or discrepancies are flagged and resolved quickly, creating a positive customer experience.
Realize the benefits of OCR in your bottom line
Let us show you how OCR can streamline your document verification process.
Who benefits from document verification using OCR?
Document verification using OCR can increase efficiency, reduce errors, provide a more positive customer experience, improve due diligence and reduce backlogs. In addition, adding OCR to RPA with machine learning can provide significant ROI.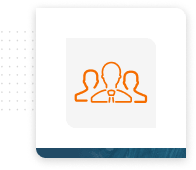 Contract Management teams
Document verification using OCR can streamline contract management by reviewing and triaging multiple document sources, flagging errors or discrepancies, verifying document authenticity, and requesting clarification or missing documentation earlier in the process.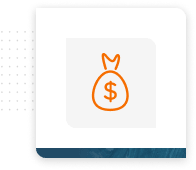 Finance and Accounting
OCR specializes in accurately extracting data from all types of documents, such as paper receipts, image-based PDFs, text messages, and handwritten notes. For example, banks can use OCR to quickly scan and convert customer data, speeding approval rates and account applications.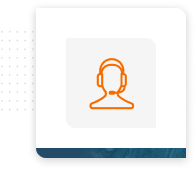 Customer Service
OCR can provide real-time updates about the status of contracts, missing documentation, or discrepancies, allowing customer relationship managers to provide accurate updates and follow-ups, leading to a positive customer experience.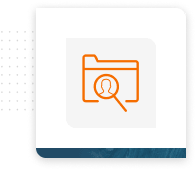 Fraud detection teams
By making all types of documents searchable in a larger database and providing clear audit trails, OCR becomes a front-line defense against fraud because it's easier to locate and identify. It also allows for easy review of activities and more efficient, accurate claims processing.
Automation Anywhere bots freed up 127K working hours by managing structured and unstructured data.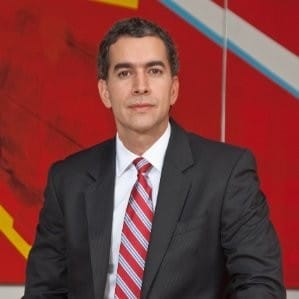 "We have achieved a 50% increase in customer service efficiency in the branches where front office automation has been implemented."
- Jorge Ivan Otalvaro, VP Service Delivery and Operations, Bancolombia

$19M
reduction in provisioning costs
127,000
hours freed in branches annually, increased customer satisfaction and revenue streams
How document verification using OCR can help your business
Adding document verification with optical character recognition and intelligent document processing has several immediate benefits for your business. When it is utilized as a part of an attended robotic processing automation solution, routine manual data entry processes can be handled by bots, freeing employees to do the higher-value work. Let's look at some of the benefits of adding OCR to your business.


Customer Onboarding
Process multiple applications and documents simultaneously with pre-established parameters.
Instant identification and authentication based on biometric algorithms. Flag discrepancies for follow-up.
Flag potential fraud, identity verification issues and missing documentation for investigation.
More efficient processing, faster customer set-up, and positive customer experiences.
Audit trail for document verification and authentication created instantly during the customer onboarding process.
Automatically trigger welcome packages, logins, and information based on preset protocols.


Customer Relationship Management
Routine customer information can be updated immediately based on preset authentication criteria.
Multiple customer accounts can be created and updated in real-time, minimizing errors and backlogs.
Any escalation to a human employee has all client information available for customer relationship management.
Missing or questionable documents can be flagged for immediate investigation and follow-up.
More efficient end-to-end processing provides a more positive customer experience.
Convert handwritten notes and papers into data files simultaneously and instantly add to electronic records.


Compliance
Know your client (KYC) verification is completed automatically with OCR document authentication and verification.
Real-time audit trail of identity documentation, verification, and investigation catches fraudsters more quickly.
Algorithms can be programmed for multiple jurisdictions, ensuring full compliance with government requirements.
Compliance requirements can be updated and implemented in real-time.
Multiple points of identity verification provide more robust compliance and security protocols.
Develop and update client risk profiles, monitor client accounts, and monitor fraudulent activities in real-time.


Sales
Create customer profiles incorporating documentation, notes, and email to identify cross-selling.
Flag missing or incomplete information for immediate follow-up, faster sale completion.
Employ OCR for document authentication and verification for faster financing or loan decisions.
OCR can quickly verify ID cards, driver's licenses, and other identity documents to flag potential fraud quickly.
Incorporate email, notes, transcripts and applications into client files to provide a complete client profile.
What to look for in OCR platforms for document verification
When researching OCR and document verification, you want to consider the sources you will need to use, what protocols and compliance requirements you need to meet, and how many jurisdictions you need to comply with.
Your chosen RPA solution should be able to handle the various types of information with a high level of security. In addition, it should provide you with a detailed audit trail to easily trace and monitor what happens with the extracted data.
Just as important is reviewing the types of documentation you may encounter compared to the kinds of documents the solution can extract - not all OCR technology is created equal. However, intelligent document processing does make a positive difference compared to basic OCR offerings.
Last but not least, you want a cloud-based RPA solution. Cloud RPA allows users to access the solutions from any location, whether entirely on the cloud with nothing to download, or hybrid RPA SaaS, with the installed software.
Check out how Automation Anywhere compares in the intelligent data capture software arena to see how we stack up.
How to get started
Let us show you how OCR can streamline your document verification process.
More Document Verification Using OCR Resources