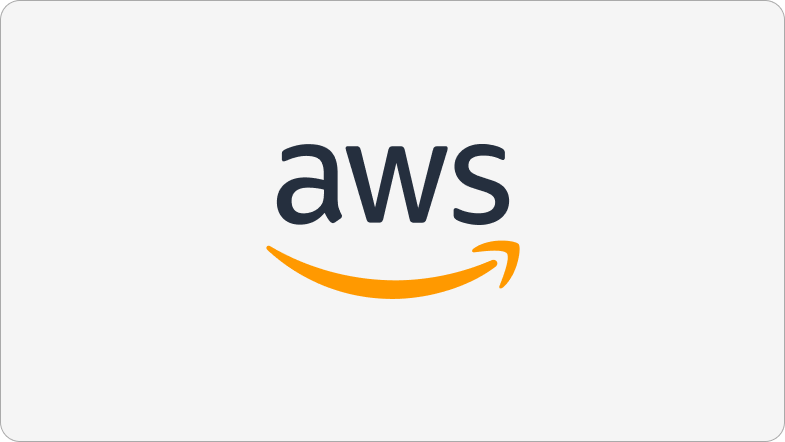 Better together: Automation Anywhere + AWS.
Streamline workflows, reduce costs, and make automating even easier when you combine the Automation Success Platform with Amazon Web Services (AWS) global cloud infrastructure.
Key Benefits
Discover the power of combining AWS and Automation Anywhere.
Automate every process with built-in AI skills and intelligent screen recording and drag-n-drop actions.
Accelerate your AWS purchasing/procurement process.
Reduce total cost of ownership (TCO) by moving to OPEX model and streamlining ongoing maintenance.
Instant-on web-direct access. Log in and automate with ease of use optimized for every user type.
Utilize your AWS investment by drawing down on your committed spend.
Consolidate cloud spend with a single bill from AWS.
How does it work?
Deploy fast. Scale to fit.
Quickly develop with our pre-built command packages and scale with the world's #1 infrastructure as a service.
Automation Success Platform is built on AWS' global infrastructure.
Pre-built command packages for rapid development.
Scale on demand to meet your business needs.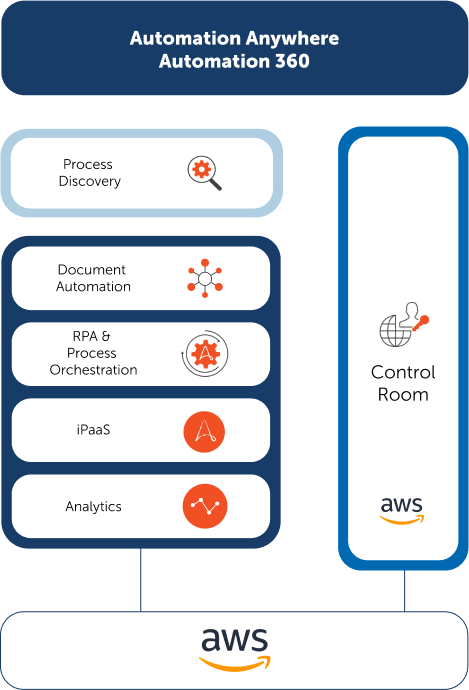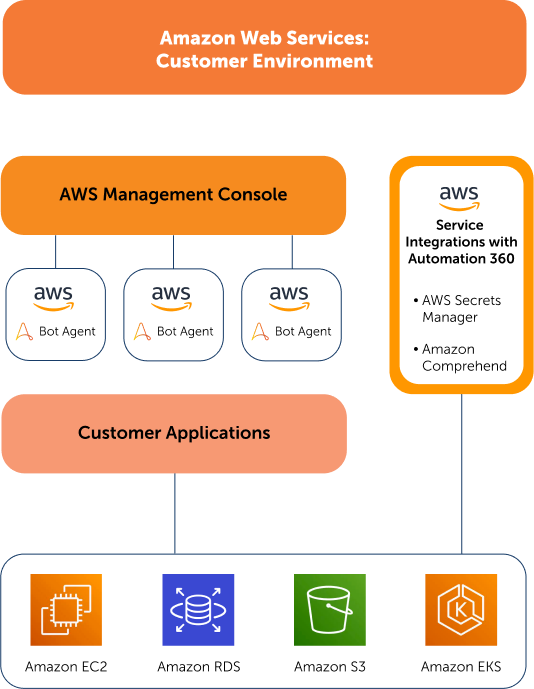 Customer Stories
Customers scaling on demand with AWS and Automation Anywhere.
The Automation Success Platform optimized our customer/credit process and inspired additional business process solutions across our other regions.
Milind Gawde
Head, O2C & Master Data Management
RPA has eliminated 70-80% of the pain our customers associate with switching EMRs.
Ryan Klepps
Senior Director of Implementation, WebPT
Meet Your Digital Workforce
Get to know the Automation Success Platform.