Blog
How Automation Impacts Life Sciences and Healthcare
January 28, 2021
4 Minute Read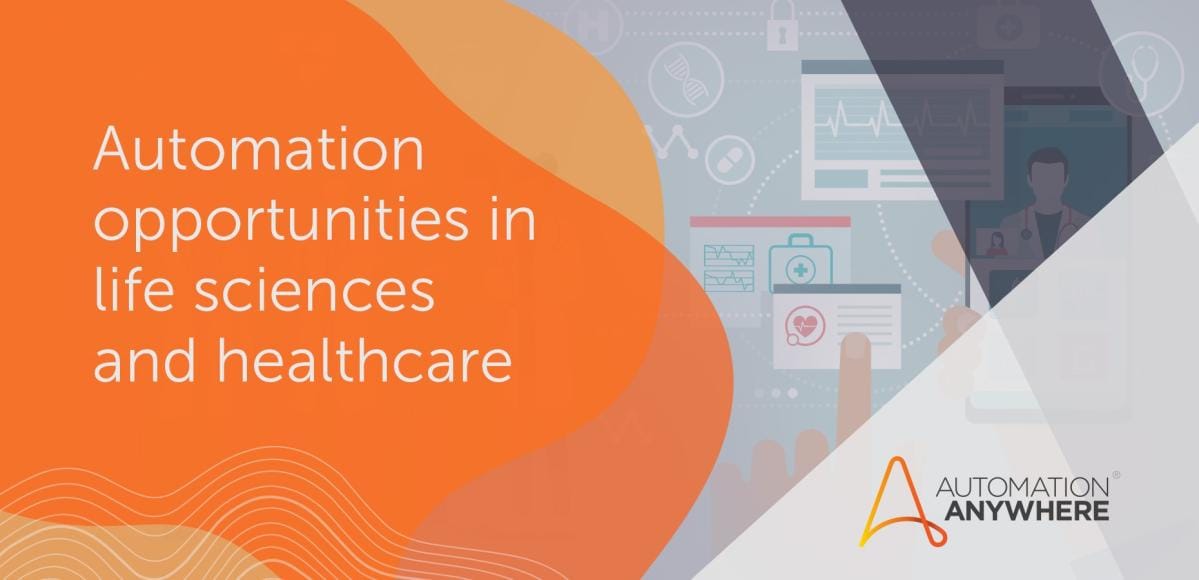 Intelligent automation (IA), combining Robotic Process Automation and artificial intelligence, has significantly impacted various industries. It has helped streamline and accelerate business processes. At the same time, it has freed workers from dealing with mundane, repetitive tasks to focus on higher-level activities, including decision-making and human connections.
Two related industries that can benefit from intelligent automation are life sciences and healthcare. At one point, both were behind other industries in adopting the technology. With the recent pandemic, life sciences businesses have significantly increased their investment and scaling of intelligent automation to improve efficiency and productivity and expedite drug and medical device delivery. Yet, for some healthcare organizations, intelligent automation is still on the table for consideration.

For life sciences
Many automation opportunities exist across pharmaceutical, medical device, and other life sciences businesses. Pharma and additional types of intelligence, predictive trend analysis, and process automation possible with the technology have helped deliver medicines and devices to market faster.
For clinical trials, IA can integrate data and extract all types of information from documents to streamline and accelerate participant recruiting, patient monitoring, and regulatory documentation. For pharmacovigilance and complaint handling, it can not only automatically enter data, eliminating potential errors from manual processing, but it also can be used to track safety issues and create reports.
Workers can be freed up for higher-level activities such as focusing on pursuing discoveries. As a result, pharmaceutical and medical device companies have boosted their roles as drivers of innovation to provide more effective therapeutics.
Intelligent automation can help enhance communications and processes to make supply chains more agile. Businesses can better track the availability of critical medicines from raw material to manufacturing to distribution, improving deployment.
The technology can be used in the front and back office for finance, IT, and HR, automating market updates and product communications and enhancing processes such as audit trails, global update lifecycles, and employee recruiting and training. 
IA can also help life sciences companies strengthen their human connections, supporting patient contact centers. Software bots can handle tasks such as updating patient information so that contact center agents can focus more on patient interactions.

For healthcare
Healthcare organizations—both payers and providers—focus on improving health, lowering cost, and providing better access to care for patients. With intelligent automation, evidence-based care has never been easier.
While healthcare depends heavily on the training, skill, and experience of human specialists for decision-making and taking actions that require human capabilities, there are areas where a highly secure, scalable, and reliable Digital Workforce can assist in improving care and business efficiency. For example, Cardiologist Eric Topol believes intelligent automation could be employed to take doctors' notes and enhance the patient and caregiver connection.
Software bots can be used to gather and analyze patient data to personalize care. They can help improve clinical outcomes. Healthcare organizations usually have multiple siloed record systems that don't communicate with each other such as the electronic health record (EHR) and the customer relationship management (CRM) database. Human workers are forced to log into each system to view and analyze data to make decisions about courses of action. The process can be slow and open the door to errors and missing information. Bots can automatically search, retrieve, and analyze data to provide healthcare users with a fast, accurate, consolidated view to enhance decision-making.     
For contact centers, bots can deliver accurate updates and current recommendations so that center agents can provide timely information and counseling for patients. And, as in life sciences businesses, bots can take over processing duties such as updating caller profiles, making it possible for agents to focus more on support.

Improving the business of care
Bots can be used to accelerate and streamline many manual business processes. They can automatically populate forms, transfer data between systems, collect data from disparate sources, create reports, and more.
They can also help reduce compliance risk. Bots can monitor activities, control access to data, provide audit trails, and send alerts when there's an issue. And they can do that 24/7, with no errors, to meet regulatory requirements.
As intelligent automation, life sciences, and healthcare continue to evolve, there will be many more opportunities for IA to help organizations advance their environment, products, services, and connections to patients, customers, suppliers, and partners—building a better experience for all.
Enhance Your Organization with Automation.
About Catherine Calarco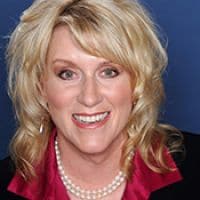 Catherine Calarco, vice president of innovation evangelism at Automation Anywhere, has more than 20 years of global leadership in life sciences, digital medicine, and technology. She's known for driving significant B2C/B2B revenue growth and developing innovative, award-winning digital health
Subscribe via Email
View All Posts
LinkedIn