Blog
How an Automation Center of Excellence Helps You Avoid 3 Common Pitfalls
January 27, 2023
4 Minute Read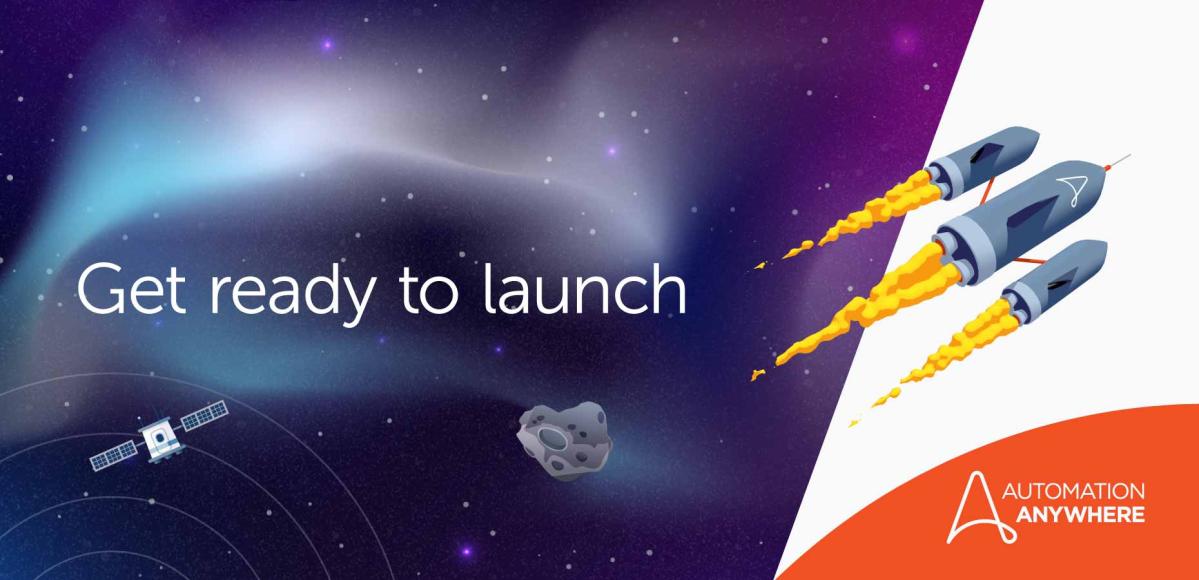 NASA's Artemis I mission to the moon is a great example of the value of a centralized control center. Glitches in the fuel system delayed the launch. Those fuel issues were caught and repaired, and the mission was successfully completed late last year. That's precisely how a control center should work: look for anomalies across thousands of systems and, when one is found, use combined experience and intelligence to determine the best course of action to achieve the optimum performance. 
While your automation initiative likely has many fewer zeroes in the price tag and isn't being watched by millions around the globe, it is still the start of an incredible voyage toward innovation, transformation, and optimization. Your digital workforce will increase productivity, improve accuracy, increase speed, and more, where every member of your organization can see potential benefits. But your initiative, too, needs a centralized control center to help guide, improve, and coordinate your automation efforts to achieve excellent results. It is your, ahem, center of excellence.
Download our new infographic to learn more.
Don't consider launching without an automation center of excellence
A center of excellence (CoE) is a competency center run by a group of experts assembled to help an organization adopt a process and drive beneficial outcomes. As with NASA's Mission Control in Houston (which takes over from Launch Control as soon as the rocket has cleared the launch tower), an organizational CoE provides best practices, leadership, research, training, and guidance for a project while it's in process.
For automation, a CoE is that shared resource providing best practices, leadership, research, and training as your journey unfolds. A good CoE is always monitoring and guiding your progress, bringing in experts when needed, and communicating your progress to key stakeholders.
NASA's mission control teams are always learning, improving, and considering the ramifications of every decision. For your automation initiative to be successful, a CoE has to do the same. Its role starts before your automation begin to scale across your organization. It uses experience with automation and knowledge of your company and culture to determine the roadmap. And, it looks ahead for potential roadblocks while ensuring no opportunities are missed along the way. 
That sounds like a journey to the final frontier, but it's not, especially when you have our new infographic to help you put a CoE in place to avoid the most common pitfalls of an automation initiative. 
A CoE keeps automation on the right trajectory from launch
Let's engage the warp drive and jump to the final destination: Three of the most common automation initiative pitfalls are not measuring what's important, choosing to automate the wrong processes, and not telling everyone about your successes. The infographic provides more details on each of the challenges and provides tips to help you avoid them or turn them around in your favor. Here is just a quick glimpse of what the infographic covers:
Pitfall #1: Failing to Measure from the Start—Measure what's important for your automation initiative and your business because you ultimately need to quantify the business impact of your effort.
Pitfall #2: Use Case Selection—Consider complexity, time, value, motivation, success, and more as you plot your automation journey, and then choose wisely.
Pitfall #3: Keeping Quiet About Success—NASA has amazing communications expertise and they put it to work. Create the same excitement and motivation around your automation efforts and be a relentless communicator. 
Prepare for liftoff by assembling an automation CoE
NASA doesn't launch a rocket and then, as it's blasting toward space, decide to bring people together in Mission Control. That team has been aligned with Launch Control since the start. Your automation CoE should be created with the same thinking and timing.
To learn why it's imperative to create a strong CoE before launch, download the infographic. And then boldly go on your automation journey. 
About Automation Anywhere Staff