Blog
What's New for Automation 360 in October
October 21, 2021
3 Minute Read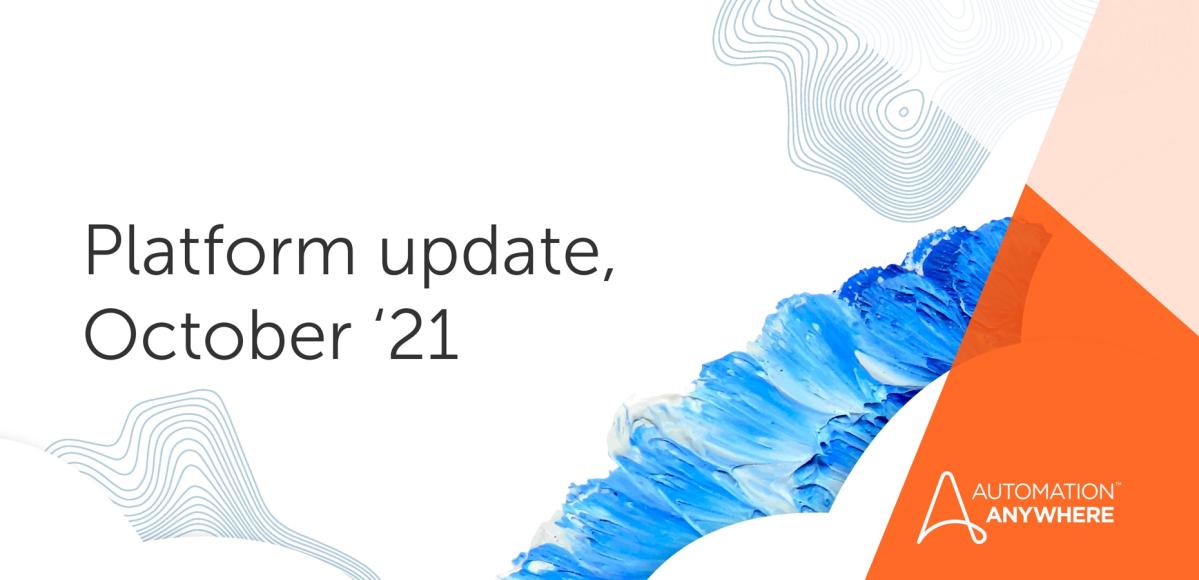 With efficiency being top of mind for businesses, it's crucial that the world's only cloud-native, web-based automation platform evolves with its user's needs. With the latest features and capabilities introduced in the Automation 360™ v.22 release, users are sure to notice the uptick in efficiency.

Improved bot building experience in Automation RPA Workspace
When one is building large and complex bots, it's easy to get lost in the process and scramble to find a minute detail mentioned in a few hundred lines of code. With the Automation 360 v.22 release, we're introducing a search within the bot building functionality of Automation Workspace. Employing this feature, users can find specific actions, triggers, variables, or even text anywhere within the bot. In addition, users who automate applications or interfaces in Russian will also find that AISense now supports the Russian language.

Uncover and unblock opportunities with Process Discovery
The key to improving efficiencies in set processes starts with identifying the blockers. With the new improvements in Process Discovery, analysts can not only quickly identify the bottlenecks but also associate a time cost with each step in the process. The update also helps analysts better understand the process by grouping related steps together in a hierarchy instead of a linear list.

Scale document processing with IQ Bot
When users try to extract data from unstructured sources, the document count usually ranges in the millions. A slew of integrations with Google Vision OCR and Microsoft OCR in this new release enables our Document Automation™ customers to scale document processing for all types of learning instances.
This version also supports an enhanced experience for processing standard forms or fixed format documents with faster training and higher accuracies. We're also increasing the depth of insight administrators have into their learning instances by adding the ability to download and share four key metrics: documents processed, pages uploaded, straight-through processing, and accuracy. This ability to share such vital metrics ensures greater visibility for stakeholders across your organization.

Digital assistant for everyone 
With the updates in v.22, Automation Anywhere Robotic Interface (AARI™) within the Automation 360 platform empowers users to complete their processes more efficiently in a more informed manner. It's always been said that a picture is worth a thousand words and adding the image support within AARI Web will provide users access to a variety of information within the process. They can use data stored on their local machines to create the AARI requests from a bot. And they can leverage these files in downstream validation and processing. Another improvement is in the task navigation, where it is now easier to find a specific task to work on or even switch between multiple tasks.
See the efficiency gains by utilizing these new features introduced in Automation 360 v.22. For more details about this update, check out the release notes.
About Rizwan Husain