Blog
Automation 360 v.21—More Innovative Ways Get Work Done.
July 15, 2021
3 Minute Read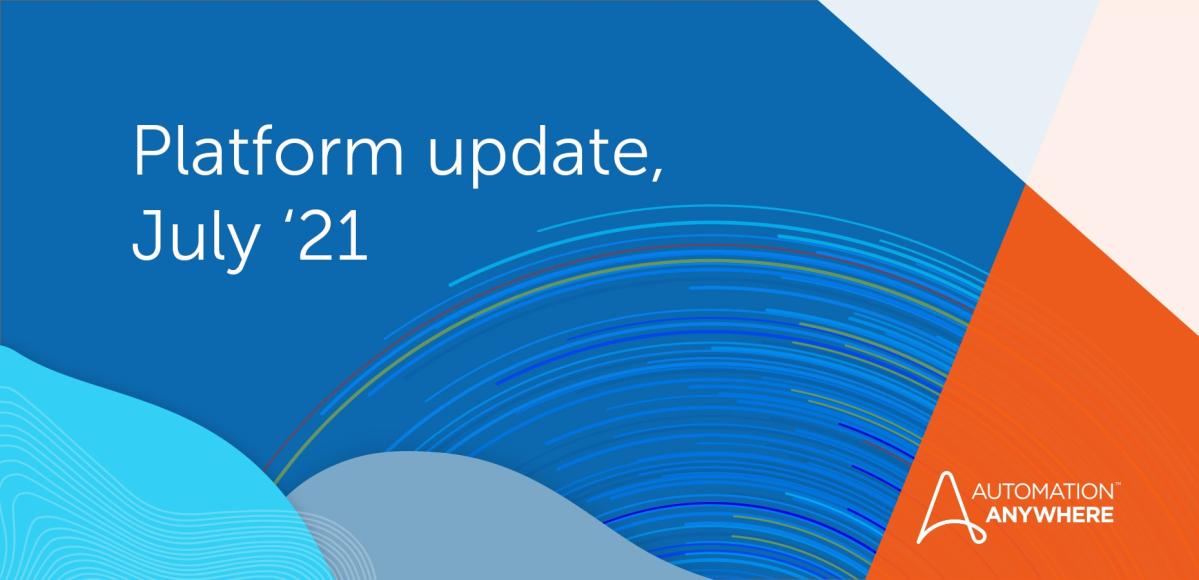 The latest release of the world's only cloud-native, web-based platform for end-to-end automation is here: introducing Automation 360 v.21. This release offers new capabilities and features to ensure you get the most out of your intelligent automation platform.

RPA Workspace updates
Workload management (WLM) support is now available for terminal servers. A single server can become a device pool with multiple user accounts, which means more users can run WLM on a terminal server. In addition, users can now bulk edit work items and edit queue pages, giving them the power to select one or more work items to re-process, mark as complete, put on hold, or delete. We've also made it possible to add CSV files as work items through API. This is especially useful when adding work items in bulk.

Automatic opportunity generation with Process Discovery
We've made identifying automation opportunities in Process Discovery faster and easier. When at least two recordings are submitted, opportunities will be automatically generated. We've also improved the Discovery Bot experience by allowing users to sort and prioritize processes in the process list. And we've significantly reduced the recorder start time down to just five seconds, ensuring a comfortable user experience.

Do more with IQ Bot
Extracting data from fixed-format or structured documents such as healthcare and insurance forms can be challenging, but not with IQ Bot. In fact, we've made the process even easier and faster with a new beta feature. Document Automation can now automatically extract data from these types of standard form documents with minimal training and setup.

Launching new capabilities
AARI now comes with a desktop launchpad for accessing process automations—no need to go through the control room anymore to launch bots. And no installation or maintenance is required. The launchpad automatically updates with the Bot Agent, making it the easiest way to scale automation to every employee. Look for the desktop icon in the latest release.
Additionally, we've added new Chrome triggers for AARI Desktop, enabling bots to run when they encounter a specific activity in Chrome. For example, once a user logs into Salesforce, AARI appears and suggests process automations to service the request. This enables proactive guidance for faster and more accurate processing.

Improving navigation
What will it take to make Robotic Process Automation (RPA) tasks more efficient? How about improved navigation? We've made updates that include consolidating all controls on the left of the navigation menu by moving the "Help," "Device," and "Profile" icons. Also, the side navigation menu can now be collapsed into a small bar to help users maximize the main workspace area, which can be especially helpful on smaller laptops. With these changes, we've enabled an easier and more intuitive navigation experience.
Leverage all the new features introduced in the Automation 360 v.21 release to realize your automation potential. To learn more, please visit the release notes.
Thinking of moving to Automation 360?
About Rizwan Husain