Blog
The Advantages of RPA in the Cloud
May 18, 2021
5 Minute Read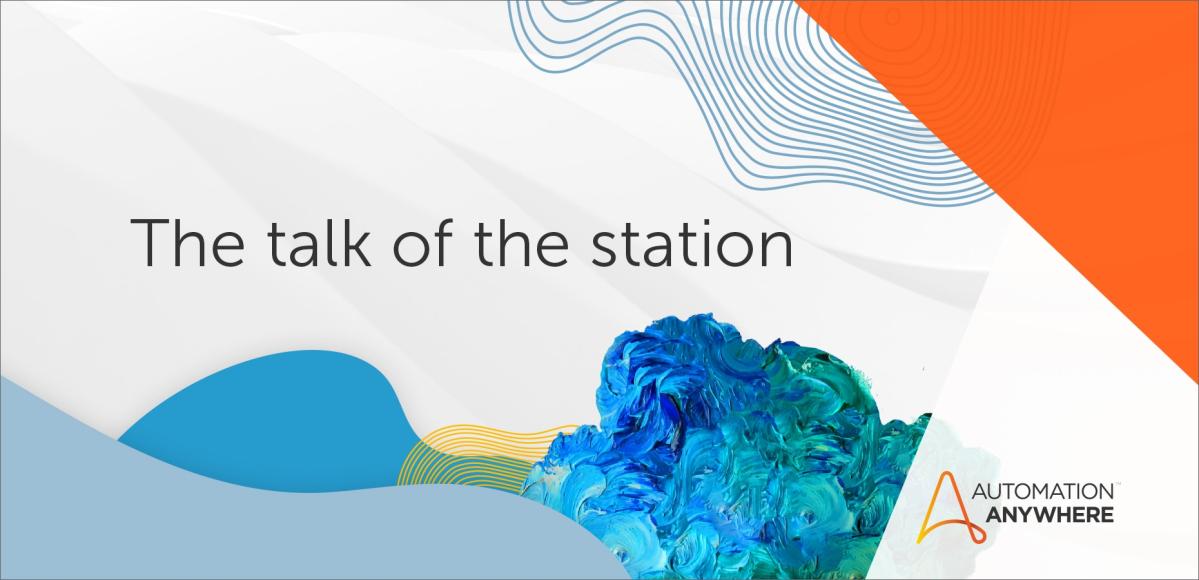 Robotic Process Automation (RPA) is maturing now to the point where companies want the option of deploying it in the cloud. As IT Central Station members who use Automation Anywhere report, the cloud can be advantageous for RPA because it provides the flexibility and scalability that suit many automation strategies.

Cloud use cases
IT Central Station community is putting cloud-based RPA to work across a wide range of use cases. For instance, a director of business process improvement at a pharma/biotech company with more than 10,000 employees uses Automation Anywhere for back-office administrative business processes within order-to-cash workflows. The company started with the solution on-prem, but then shifted to an Amazon Web Services (AWS) cloud environment. Working with the Systems Applications and Products (SAP) landscape, the company has end-to-end process automation that supports customer billings as well as task-based automation that processes customer credit memos or credit and rebills.
Vinod K., an RPA Developer at a financial service firm with more than 10,000 employees explains, "We are using it for finance and logistics-related tasks in departments that we are automating. For finance, we are using it for cash and bank reconciliation." In this case, the product is deployed on an internal cloud. He added that "for logistics, we automated eBay billing for the government portal before any goods can come out of the airport or get inside the airport for any package. We are using Automation Anywhere to create the transit IDs for this."
An energy/utilities company with more than 1,000 employees also works with cloud-deployed RPA on SAP. According to one of their developers, they use Automation Anywhere for logging in to websites, entering data, moving information around, and sending emails to end-users.
Global consultancy and accounting firm Ernst & Young run the Automation Anywhere Document Automation on their EY Cloud. As Sameer P., a tax technology partner, explained, RPA has helped increase the efficiency of EY's tax departments and helped build new revenue streams in the process. In addition, he said, "We work with our clients offering digital solutions in the tax space as a managed service."

The importance of scalability
Scalability is an essential quality for RPA in the cloud. As Brian D., a senior information systems manager at pharma giant Amgen, put it, "We have [robots] implemented in a cloud-based environment. Cloud by itself allows you to scale. As long as the software works there, it allows you to really scale." Abhineet S., a consultant at Zs, a consultancy with more than 5,000 employees, echoed this idea, sharing that "scalability is an important aspect of it. Earlier, we were doing everything as an on-premises implementation. Later, we moved to an AWS environment, hosting everything on our cloud machine. This helped us to very quickly scale the whole solution and reach our multiple clients in projects that we were engaged in."
"The product is definitely scalable," said a process architect at a media company with more than 5,000 employees. "A lot of it will depend solely on the architecture of the organization that is implementing it. If you are using on-premises servers, it is much harder to scale up versus if you are using cloud-based architecture. Automation Anywhere provides the tools and expertise to make it scalable."
Shripad M., a director of operations at XLNC Technologies, a small consultancy, felt that Automation Anywhere "is highly scalable on cloud and virtual machines." A senior software engineer at Infosys Technologies concurred, noting, "On the cloud and virtual machines, it is highly scalable." An assistant manager at the professional services firm Deloitte felt that the configuration can easily be scaled up when being used in a cloud environment. He remarked, "A lot of bots can easily be run on the same bot runner server while being maintained by the control room."

Stability and beyond
IT Central Station members cited stability as key to success with RPA in the cloud. As Shripad M. sees it, if cloud RPA were not stable, tech and finance companies would not use it. In this context, he noted that "it's stable because it's highly scalable on cloud and virtual machines. The codes developed in Automation Anywhere don't tend to go back, skip, or miss out."
In contrast, he revealed, other tools tend to give him exceptions when he is scaling them on the cloud. He said that "while the infrastructure might be available, systems won't be able to talk to each other. The codes tend to miss paths, and sometimes codes are not getting applied in the application. However, with Automation Anywhere, we haven't seen any such issues wherein large-scale developments are being found to be unstable."
Other notable factors for RPA success in the cloud mentioned by IT Central Station users include:
"I can use a controller and my client as one unit. That is the best thing. I can use Automation Anywhere in my mobile. I can run my Bot through an Android app. This flexibility and centralization without worrying about availability is a good thing."—Mahaan P., an IT analyst at a computer software company with more than 10,000 employees.
"It has IQ Bot, MetaBot, and bot insight features/products, which are good advantages over all other RPA platforms. Also, Automation Anywhere provides a self-learning platform where we can up our RPA skills and do develop/hands-on practice on both community (on-premises and cloud) editions."—Ravindra K., a senior RPA Developer at ViS Networks Pvt Ltd, an engineering company with more than 200 employees.
"The cognitive automation gives us an edge toward intelligence using IQ Bot, and this allows us to integrate and give a combined solution to a customer. It is really helpful that this solution is deployed in the cloud."—Project manager, learning and development at a computer software company.
If you're interested in learning more about RPA, joining the IT Central Station community, or posting a review, visit the review site.
Time to Experience Cloud RPA.
About Swetha Thangellapally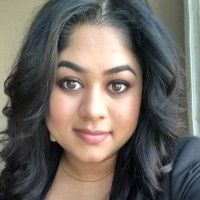 Swetha Thangellapally, a senior product marketing manager at Automation Anywhere, is responsible for developing and implementing strategic cross-channel campaigns.
Subscribe via Email
View All Posts
LinkedIn