Blog
Don't Miss the Opportunity. Automate Now.
June 17, 2022
1 Minute Read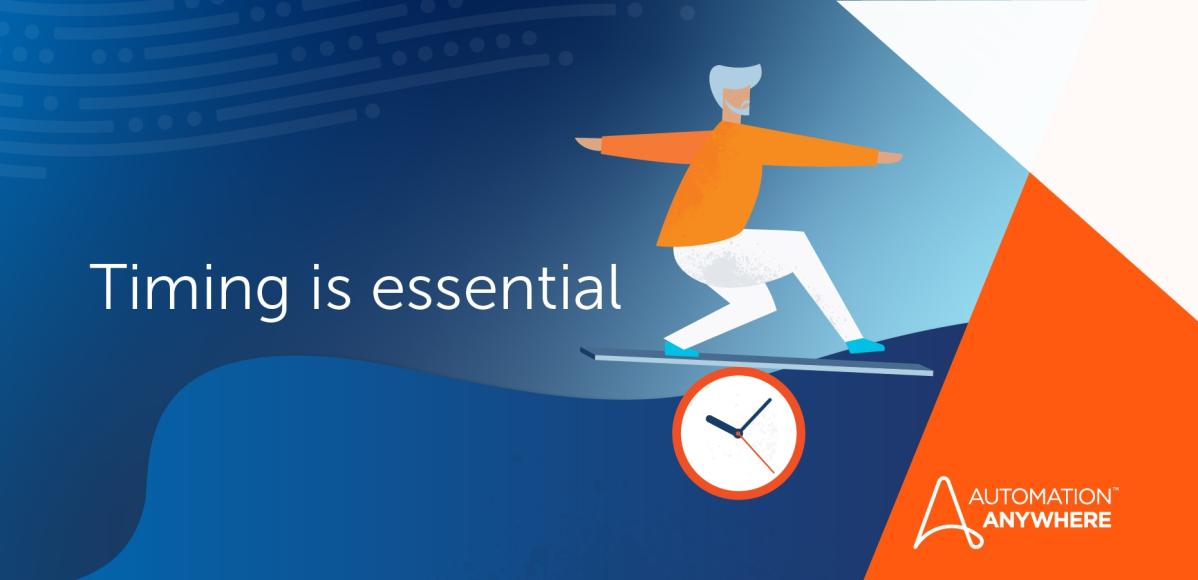 You've heard the expressions: He missed the bus, the boat has sailed, the train has left the station, and the horse has left the barn. They're all about timing. And let's face it, timing is essential. For example, a photographer only has seconds to capture the golden light of a landscape. The faster prospective buyers can enter an offer for the home of their dreams, the better the chance the dreams will come true.
Competitive advantage in business is all about timing as well, whether it's about getting a business up and running or moving to the next level before customer demand wanes or the business gets eclipsed by a competitor. For many businesses today, digital transformation holds the promise of ongoing success. But again, timing matters, along with speed. You don't want to be delayed with your transformation because of obstacles such as legacy systems.
Hear from two businesses, the best in their category, about why they chose Automation Anywhere to help make sure they continue to make the bus, the boat, the train, and catch the horse—to stay ahead of customer demand and the competition.
See What We Can Do for You.
About Gabriel Carrejo