Blog
A Bot for Your Chatbot?
January 31, 2019
2 Minute Read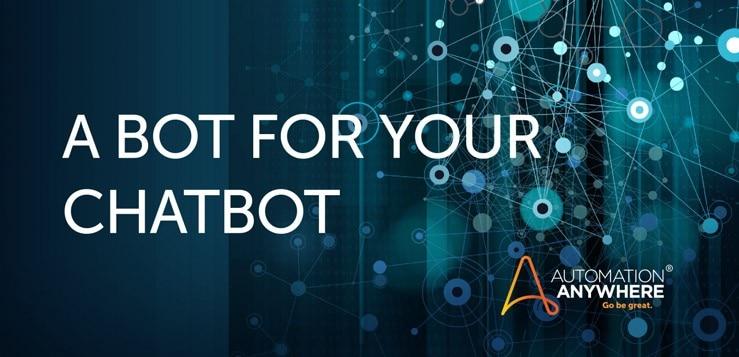 Robotic Processing Automation (RPA) and bots help humans work smarter, faster, and more efficiently. But what if bots could help chatbots become more useful as well?
We use digital assistants for many of our daily tasks, such as checking the weather, sports scores, temperature of our house, etc. As chatbots/virtual assistants — the business-equivalent of a digital assistant — become more prominent in the enterprise, they can perform more complex tasks, such as checking your bank balance, filing an insurance claim, applying for a mortgage, or fulfilling an order.
Chatbots are the first line of interface to the customer. But, those "happiness" moments when chatbots work seamlessly could also lead to moments of frustration if you're not able to get meaningful information in a timely fashion.
Enter RPA, which you can think of as a bot for your chatbot. RPA can do many of the tasks on the back end that chatbots can't fulfill. RPA software bots can take meaningful information from a customer, process it with the help of automated workflows and find the right response.
Where chatbots can understand context and intent, RPA bots can finish the task that was first initiated by a customer request via chatbot.
An insurance RPA example
Let's take a simple example of a customer filing an insurance claim. When a customer interacts with an insurance bot and doesn't receive a response in a timely fashion, he or she quickly sends an email to the insurance company asking for an update.
An RPA bot picks up the request, finds the right customer information, and escalates to an actual employee to quickly respond to an angry customer. Complementing a chatbot with a bot that can also bring a human into the loop can guarantee a very satisfied customer experience.
As business processes become more complex and customers become less patient, marrying chatbots with RPA bots and humans in the loop is the natural solution for solving real-world customer challenges. Companies can either build these bots on their own or download bots that are specific to their needs from Digital Workforce marketplaces, such as Automation Anywhere Bot Store.
Find your RPA bot. Make your customers happy. And remember, with RPA, there's always a bot for your chatbot.
Get started
on your RPA journey.
About Avi Bhagtani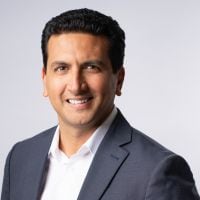 Avi Bhagtani is senior director of product marketing, focused on artificial intelligence and cognitive automation. He has multiple years of industry experience managing global software product portfolios in software, the Internet of Things, AI, and cloud organizations.
Subscribe via Email
View All Posts
LinkedIn