Blog
The Shifting Workforce: Why Intelligent Automation Skills Matter
March 5, 2020
4 Minute Read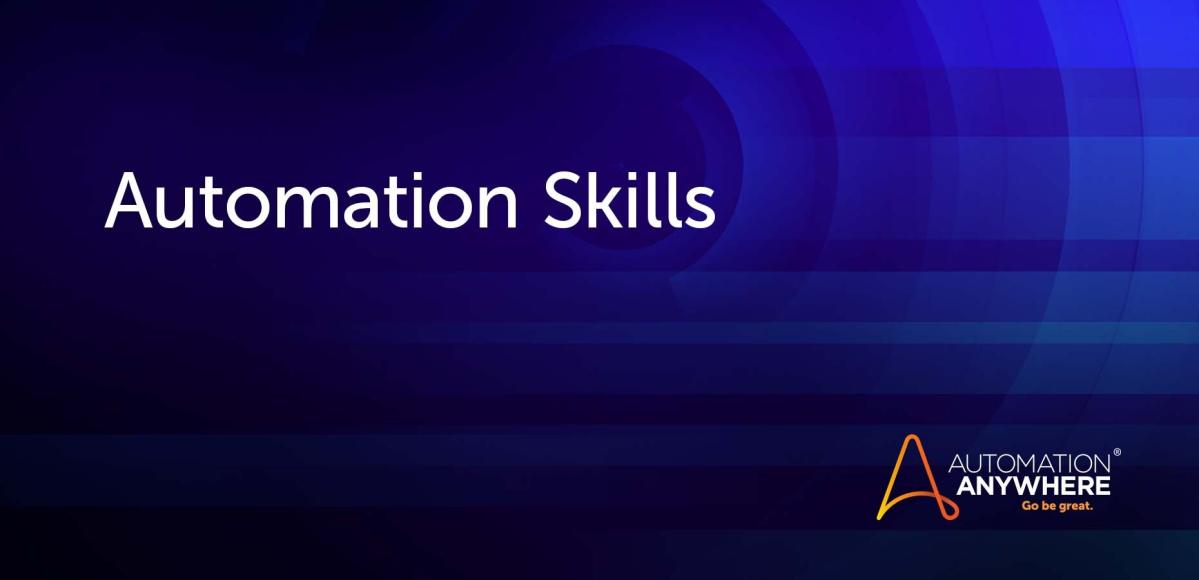 The growth of intelligent automation across all industries and job roles is dramatically reshaping the global workforce. To stay ahead and compete, it's imperative to learn new skills, reskill, and upskill. Everyone must be a lifelong learner.
According to a 2019 IBM study, "As business platforms mature and companies continue to introduce new intelligent workflows to succeed on those platforms, the need for continuous reskilling in the workforce will be paramount to remain competitive. Executives recognize that advances in intelligent automation will bring multiple benefits. At the same time, they also realize millions of workers may require retraining/reskilling."
As a result, it will become vital for organizations to reskill their employees to effectively collaborate with new technologies.
Filling skills gaps
As a business leader, are you offering learning programs to equip your people with the skills needed to stay current with rapidly changing technologies, such as intelligent automation and Robotic Process Automation (RPA)?
As a career builder, how can you take advantage of the breakneck speed of new technologies across industries to gain new skills that propel you in your career?
Trends in emerging jobs show the explosive growth of roles in automation — and highlight skills gaps that exist across industries worldwide. There's no better time to consider learning new skills to support your career growth and your organization's digital transformation.
In its 2020 Emerging Jobs Reports, LinkedIn goes in-depth to show which careers are taking off and where. In the U.S., India, and the UK, for example, careers in artificial intelligence (AI) and RPA show up within the top four emerging roles.
Where can you get intelligent automation skills?
Automation Anywhere University (AAU) training has made it simple for you to jump-start your RPA and automation learning journey — no matter where you are — with anytime, anyplace learning. Our continually expanding RPA and intelligent automation online curriculum provides courses, learning trails, and certifications for every level of learner.
The world's largest RPA learning platform, Automation Anywhere University is your gateway to effective, timely, and convenient e-learning. From microlearning modules to comprehensive role-based learning trails, you have free access to a rich library of courses across all knowledge levels and RPA and intelligent automation roles.
3 steps to gaining intelligent automation skills
1. Learn
If you haven't done so yet, you'll need to register to create your Automation Anywhere University account and log in to the e-learning library. If you're new to RPA, you'll want to start with our one-hour introductory course, Hello A2019 Bot.
To view all available online courses, visit the AAU list of RPA courses. You can search by language, level, or role, and easily enroll for the courses that interest you.
To accelerate your learning, check out the 13 different role-based learning trails. Upon completing each one, you'll receive a badge. You can access your learning trails and badges through the Automation Anywhere University e-learning portal.
2. Earn
RPA certification can help you get ahead. Commence on the journey to validate your knowledge and skills on the world's most widely deployed intelligent Digital Workforce platform. Get RPA certification and help shape the workforce of tomorrow.
3. Engage
Stay current and keep learning with our Knowledge Series courses. Designed for brief bursts of learning, these microlearning modules and compact vignettes enhance your RPA knowledge.
You can also engage by joining our interactive community, A-People, to collaborate with RPA peers, ask questions, share knowledge, and discuss best practices.
The future of work is now
This is a great time to start learning new skills that will propel you into a better future. Take that first step or continue the journey to transform the way you work at Automation Anywhere University. And then contact us at transform@automationanywhere.com to let us know how your RPA learning journey is progressing.
Invest in you.
Invest in your people.
About Mary Beth Perrot