Blog
Cashing in on Automation—3 Ways to Save
November 19, 2021
2 Minute Read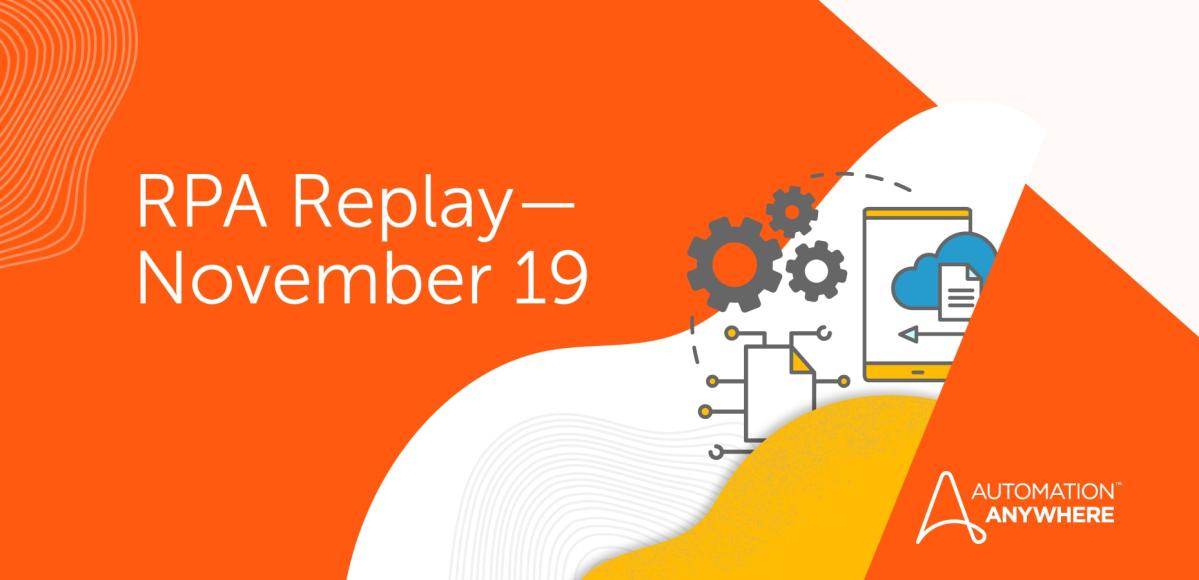 Good morning,
This week's videos in RPA Replay fall under the title of "Dollars, Cents, and Sensibility"—how it makes sense to employ automation to improve accounts payable (AP) processing and other types of finance and accounting (F&A) processes.

Success by the numbers
Up first for the videos, four industry leaders look to unlock the strategic potential of F&A. And the results are dramatic. 100% reduction in errors. 60-70% cost savings. And much more. Discover how Juniper Networks, Hitachi, Australia Post, and Quad Graphics have each benefitted from employing AI-powered RPA and analytics.
 
 

Bell builds profitable bots
The workforce has been reduced. Data silos have increased. Faced with those and other challenges, Bell Canada searches for a solution for its finance and telecom services departments to operate efficiently. The answer? Bots. More than 70 of them. Gabriel Fernandes of Bell showcases some of the company's most impressive bots and their accomplishments.
 


Trained to transform AP
It's a typical Hollywood story: A talented but raw assistant embarks on training to meet the challenge of the day. In this intelligent automation demo, learn how to train your IQ Bot to quickly, easily—automatically—handle some of the most tedious and complex-centric processes of F&A: dealing with unstructured data. Plus, learn how RPA taskbots can automate your AP process end-to-end—for a happy ending.
 

Join me next Friday for another look at videos that showcase why automation makes sense for your business.
About Gabriel Carrejo