Blog
365 Days of Savings—with Intelligent Automation
November 26, 2021
2 Minute Read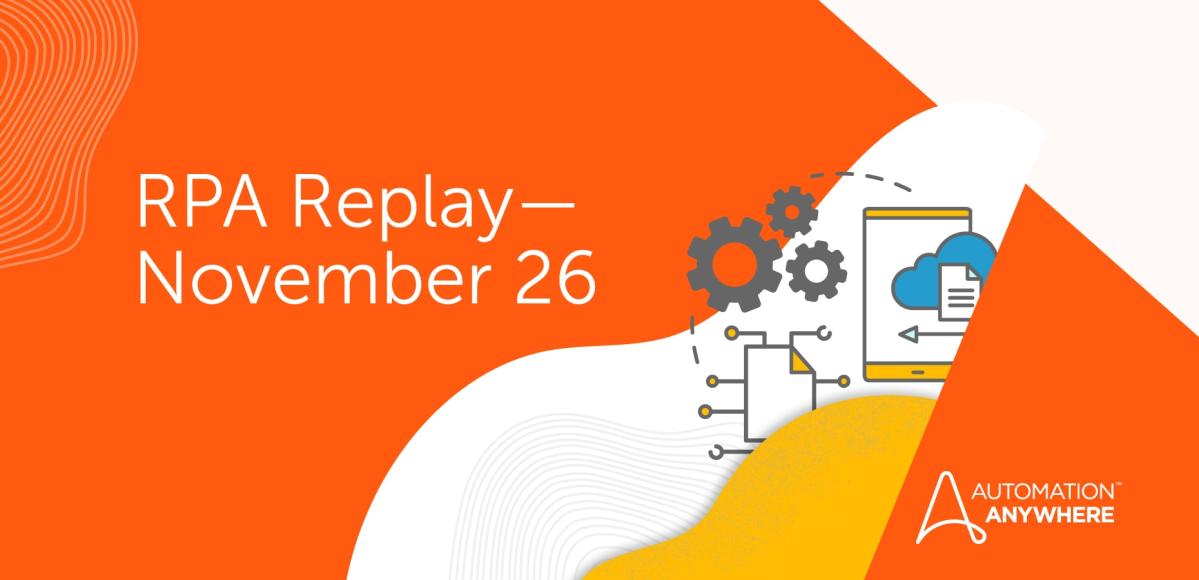 Welcome to RPA Replay and Black Friday. Remember the days when people set their alarm for 4 am. Got dressed in a flash. Did an Indy 500 to their favorite store. And waited and waited and waited in line. TO GET THE BLACK FRIDAY DEALS. TO SAVE?
OPEN. OPEN. OPEN. THE DOORS.
Fortunately, with intelligent automation, you can save every day, year-round. With no alarms. Driving. Or lines.
Save time on processing information. Save effort. Save money with time saved. Save brain power, so your people can focus on higher-value tasks.
With all that in mind, check out this week's videos.
 
Golden opportunity
To begin, we have a love story told by Anand Vengadassalam of Automation Anywhere—a customer and staff love story about how our Gold Support helps businesses get the most value from RPA.  
 

£50 million deal
How do you drive business efficiency and productivity to deliver at least £50 million in benefits from RPA? Richard Harding of Jaguar Land Rover talks about his company's success.  


Biopic of savings
Our last video is the tale of one bot doing one job. But soon, with added skills, Connie the Contracts Bot becomes a company-wide success, a digital assistant saving Automation Anywhere employees hundreds of hours of time and effort. Follow her story as told by one of her creators, Brandi Ford. 

Join me again next Friday for RPA Replay—with more videos on why intelligent automation is a great deal for any business, any time.

Get started
Automation Anywhere intelligent automation with our cloud-native Automation 360™ platform and tools can help you save.
About Gabriel Carrejo